This extension integrates enhanced e-commerce setup of Google Analytics.
Google Ecommerce tracking allows you to measure the number of transactions and revenue that your website generates. With this add-on opencart extension, you can record your
sales transaction with google analytics
and thereby you can create reports in google analytics and monitor your
sales performance
,
product performance
,
transactions
,
ecommerce conversion rate
, unique purchases, source / medium, user location, time to purchase, etc.
Also, you can monitor shopping behavior, checkout behavior, product list performance, etc.
This is an amazing extension that uses the amazing feature of google analytics.
This extension allows for in-depth analysis of your logged-in customers.
This extension uses Google's
latest
gtag.js analytics
tracking.
This extension tracks the following
Track Product Impressions

In-depth Reporting and Analysis by Customer ID (User-ID)

Track Product details view

Track addition of a product to a shopping cart

Track removal of a product from a shopping cart (supported only for OpenCart 2.1.0.1 and higher versions)

Track checkout

Track Purchases

Track Refunds
This extension has built-in compatibility features for default template, journal2, journal3 templates. Free support is available in case of any template conflicts.
Documentation
Sample Screenshots of Results
Admin Dashboard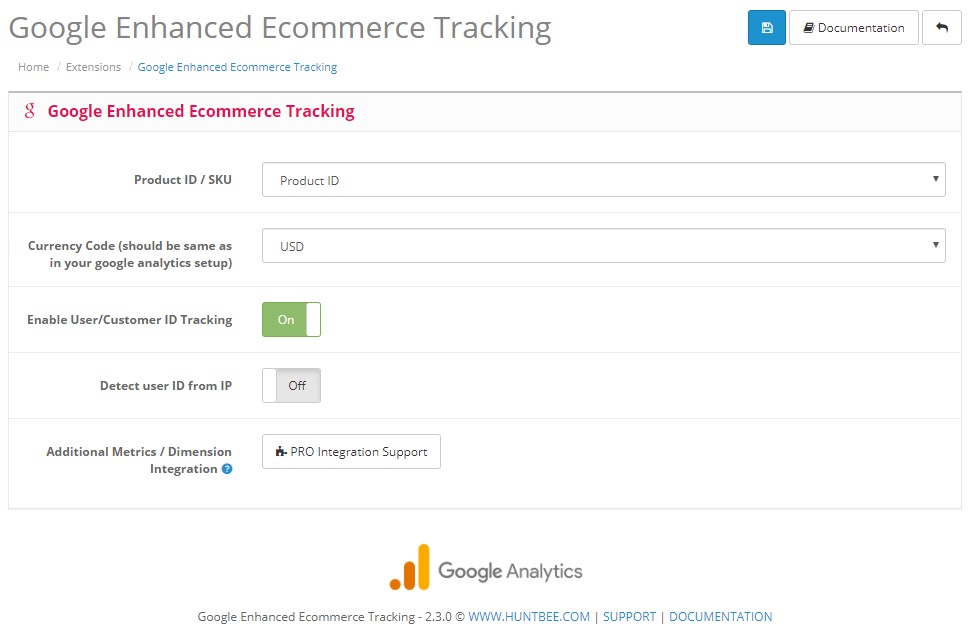 Detailed Report on Customer Activity