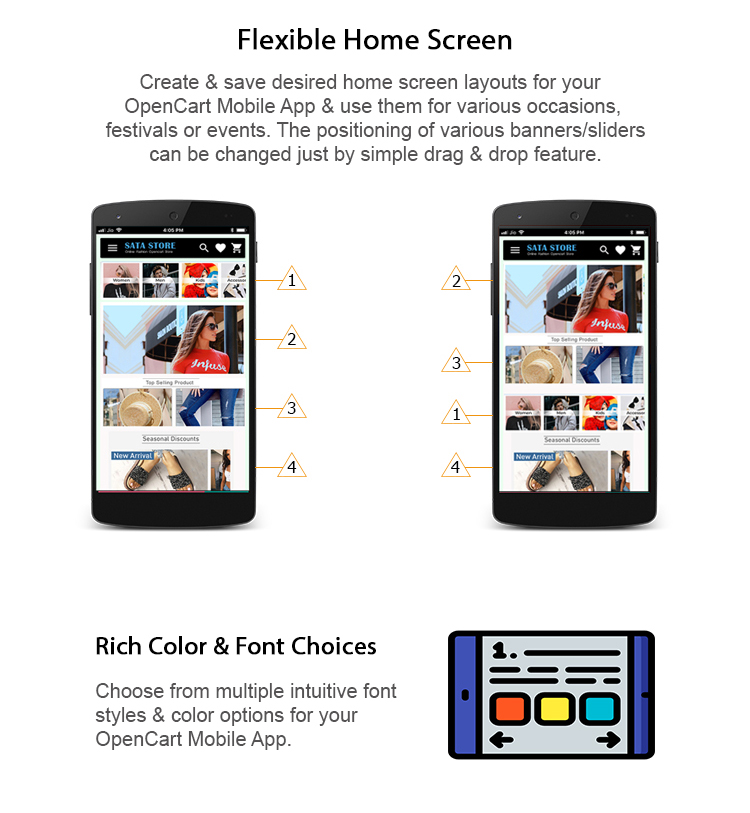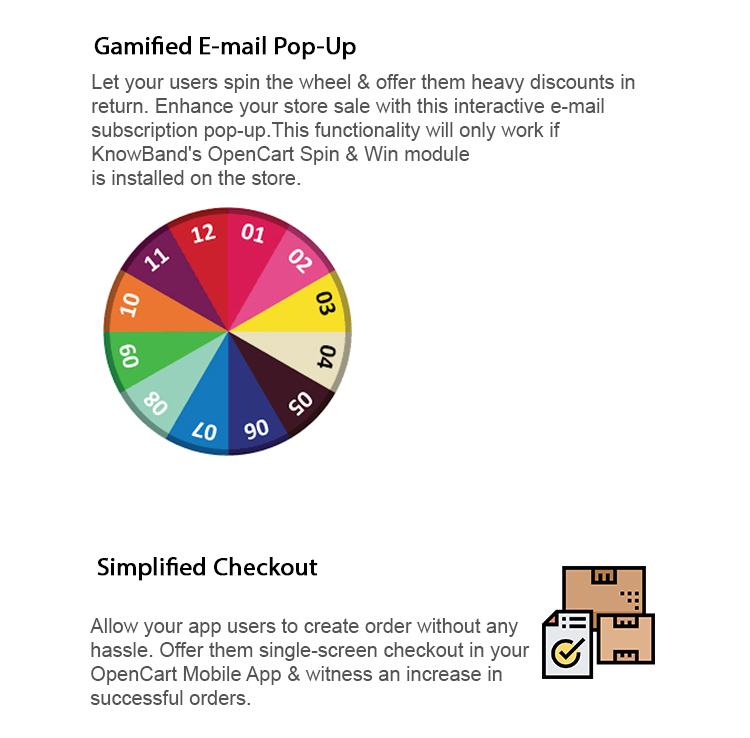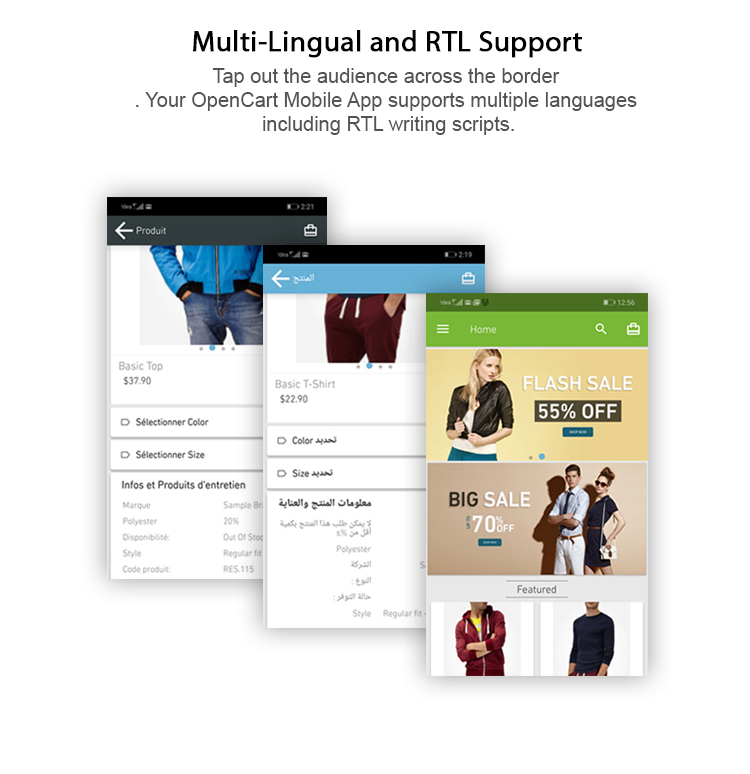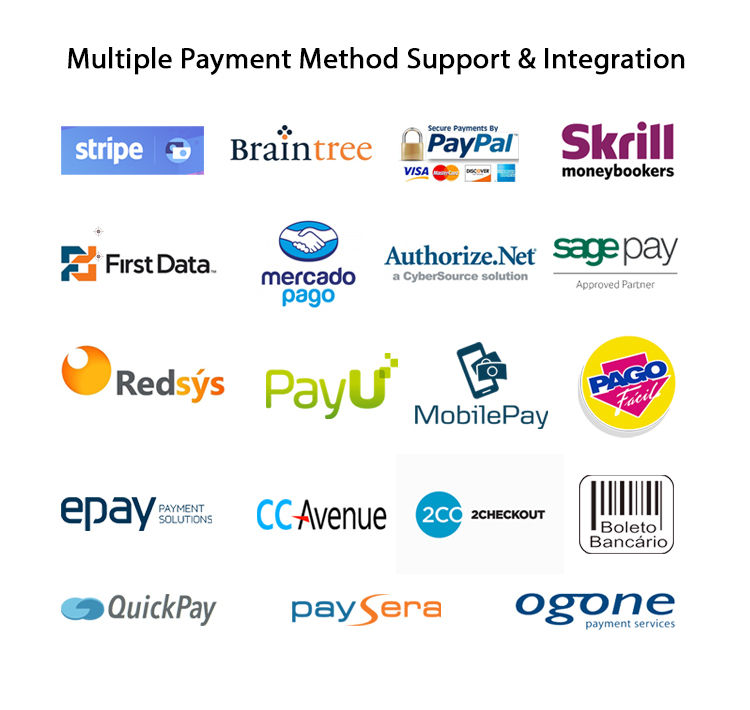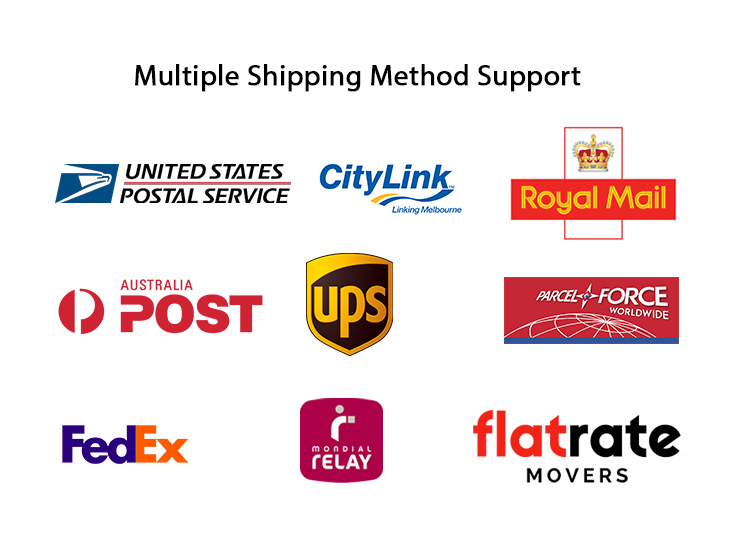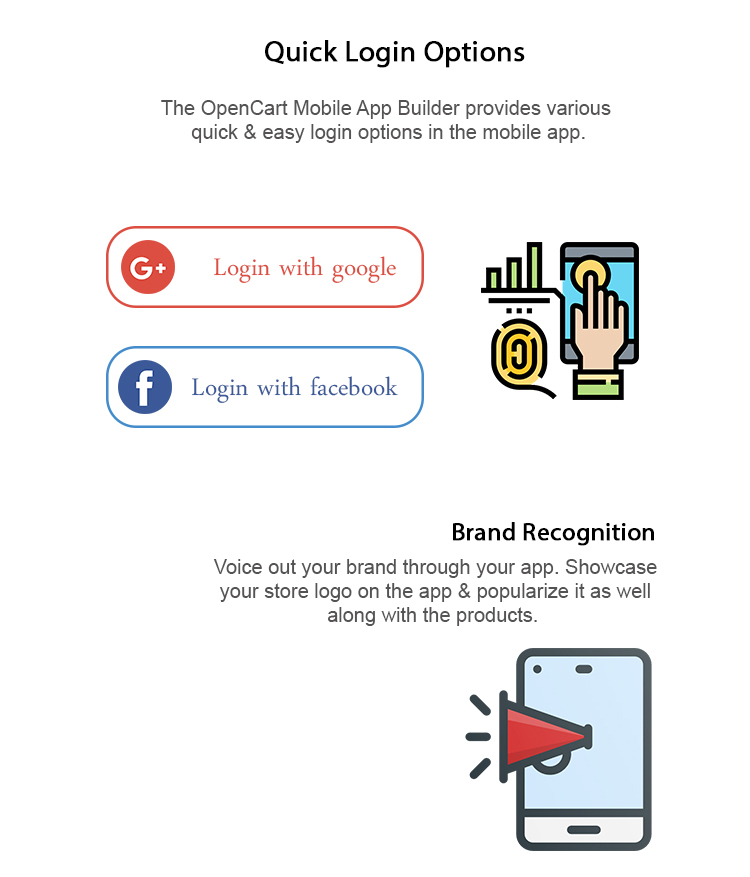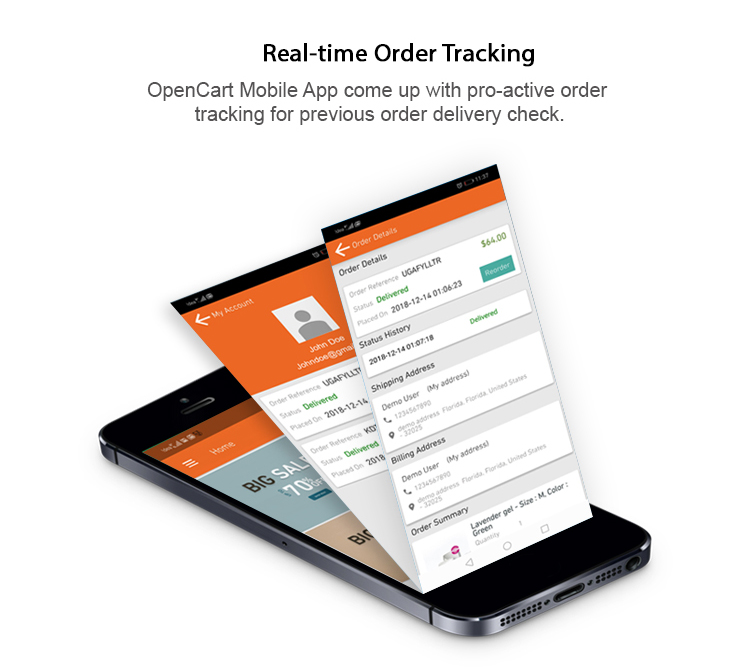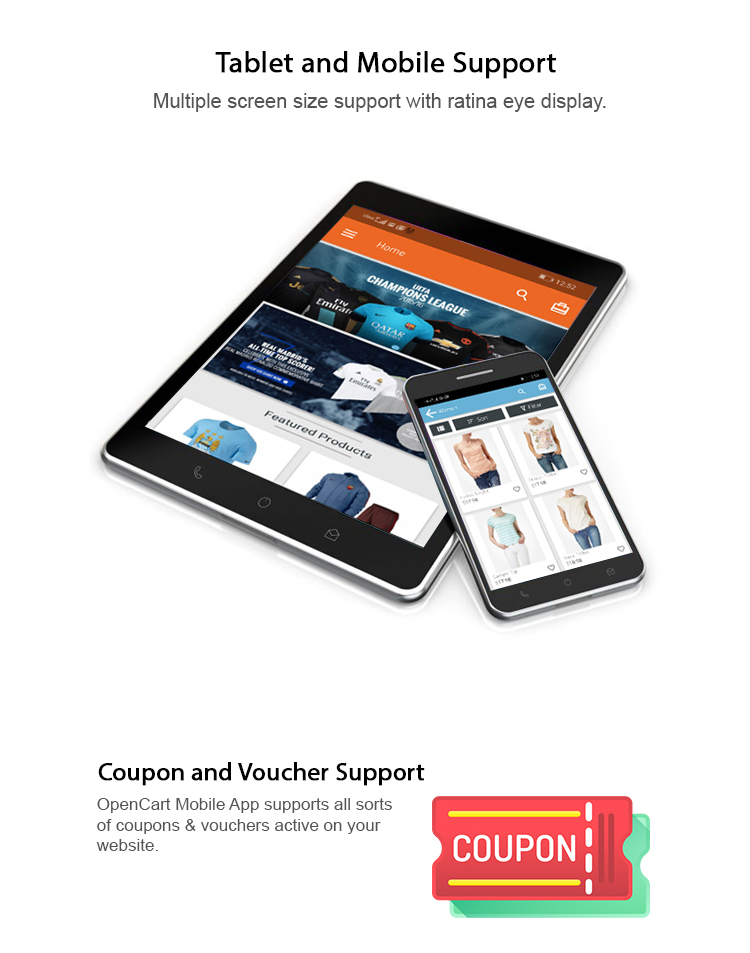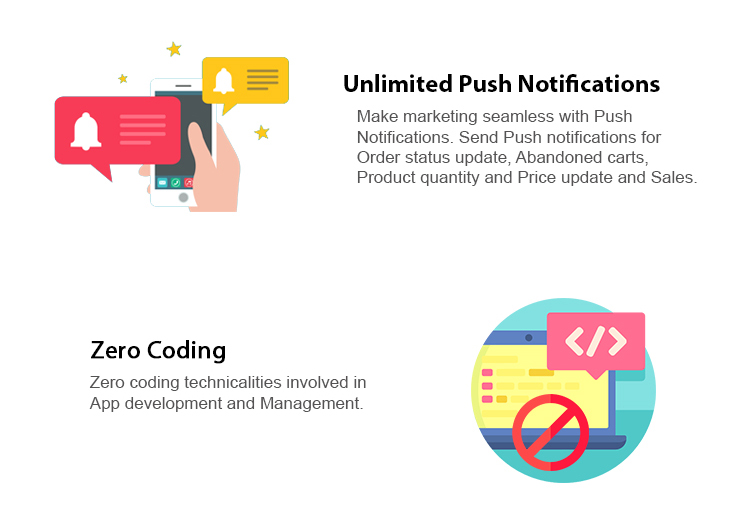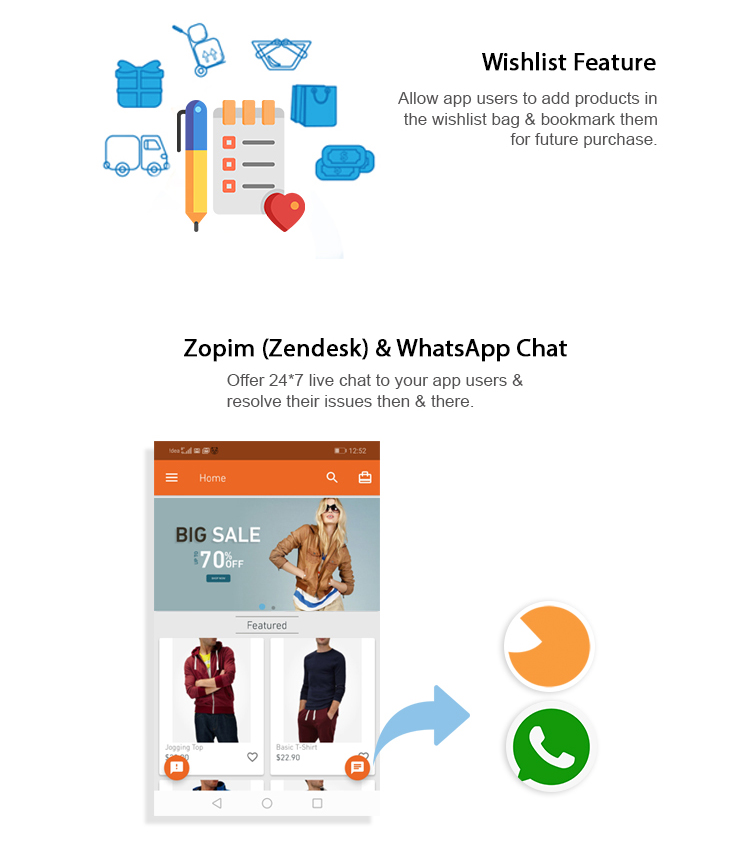 So, OpenCart Mobile App Builder is the perfect extension to convert your online website into native Android and iOS apps. That too without any coding or programming knowledge. The featured apps will remain 100% synced with website and there is no need for manual management.
The OpenCart Android and iOS app maker allows your store to cross the geographical boundaries and sell products worldwide. Also, if your store offers products in specific localized region, these apps are the best suited to engage mobile users and bring sales to your store.
10 Prime features with this extension:
1. The OpenCart mobile apps have dynamic home screen designing flexibility.
2. Complete backend control of OpenCart mobile app maker over the apps.
3. Multi-lingual and RTL writing support with OpenCart android and iOS apps.
4. All web-view and native payment support
5. Zopim(Zendesk) and WhatsApp live chat support
6. Google, Facebook, Phone No and Fingerprint login in mobile apps for OpenCart.
7. Unlimited push notification with automatic scheduling.
8. All coupons and Vouchers Support with OpenCart Mobile App Creator.
9. All shipping and currency support.
10. Simplified one-page checkout