This OpenCart Mobile App Builder extension is an automated tool designed with the motive to launch native mobile apps (Android & iOS) for any OpenCart store. This Mobile App Maker for the OpenCart store is a complete no-code framework. The admin panel of the extension allows the store admin to have extended configuration and management control on the OpenCart Mobile Apps. Both Android and iOS shopping apps will be installed on Google Play Store and Apple App Store for public download and use.
For instant answers to your queries:
Connect with us on
WhatsApp
Connect with us on
Skype
Compatible with OpenCart Multi-vendor Marketplace
.
The OpenCart Android and iOS apps are fully compatible with multi-vendor marketplace. So, instead of single vendor launch a multi-vendor mobile app and bring sellers profile, products, reviews, ratings, policies etc. on the same applications.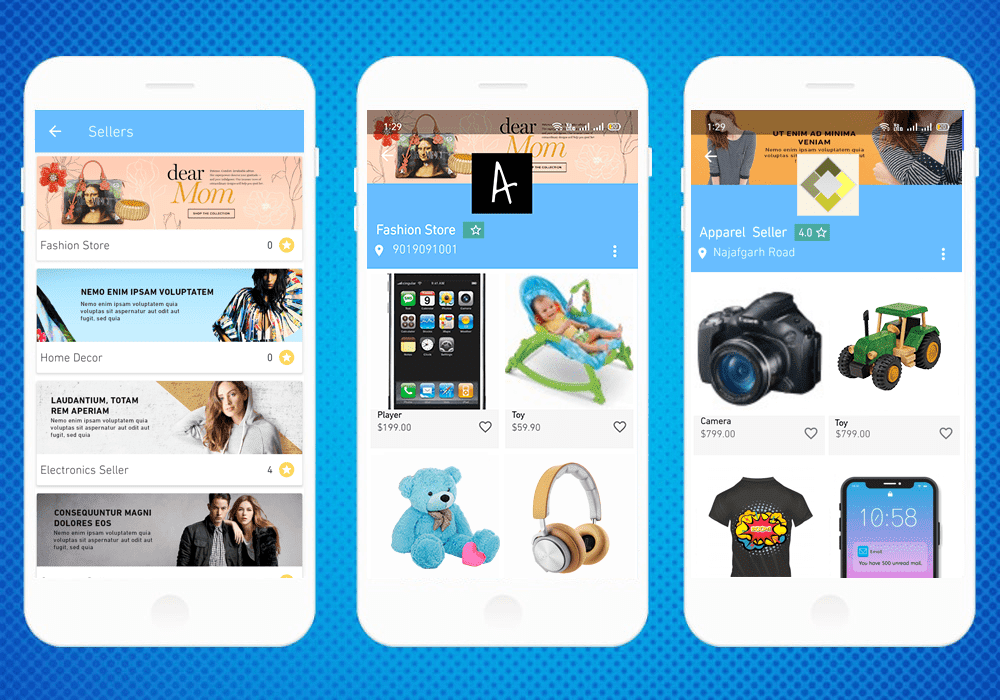 How does this extension work?
1. Purchase the extension.
2. Share app-related information in our pre-requisite form.
3. Review developed APK/IPA files & get them published on App Stores.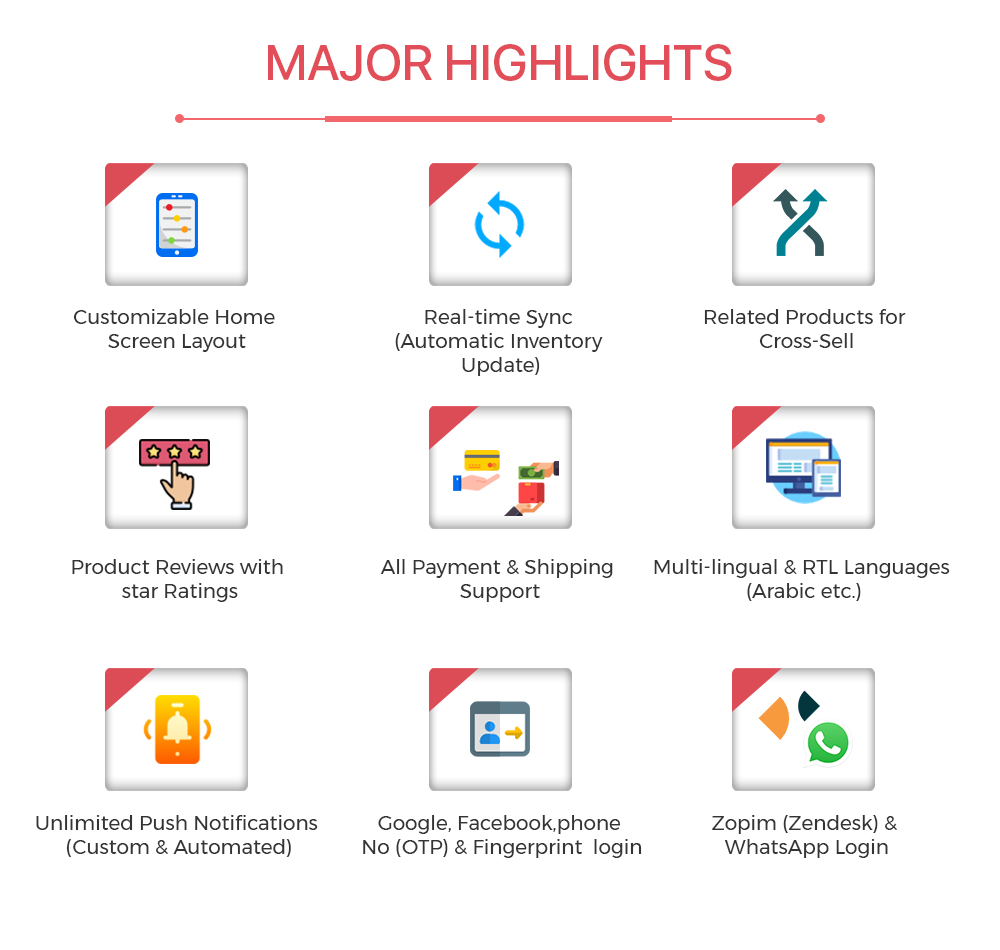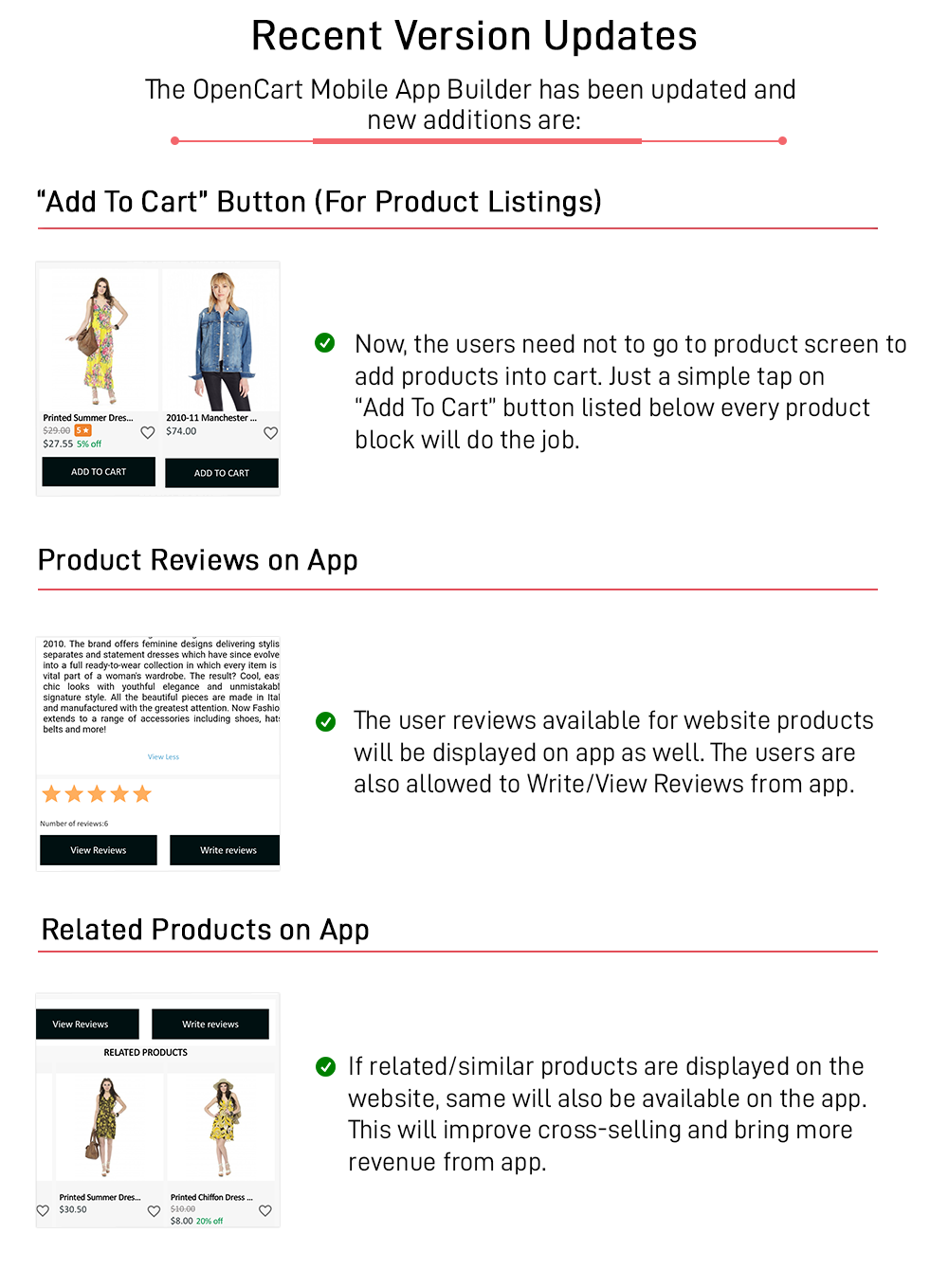 Detailed Features Of OpenCart Android & iOS App Builder:
#1. Home-Page Layout Editor: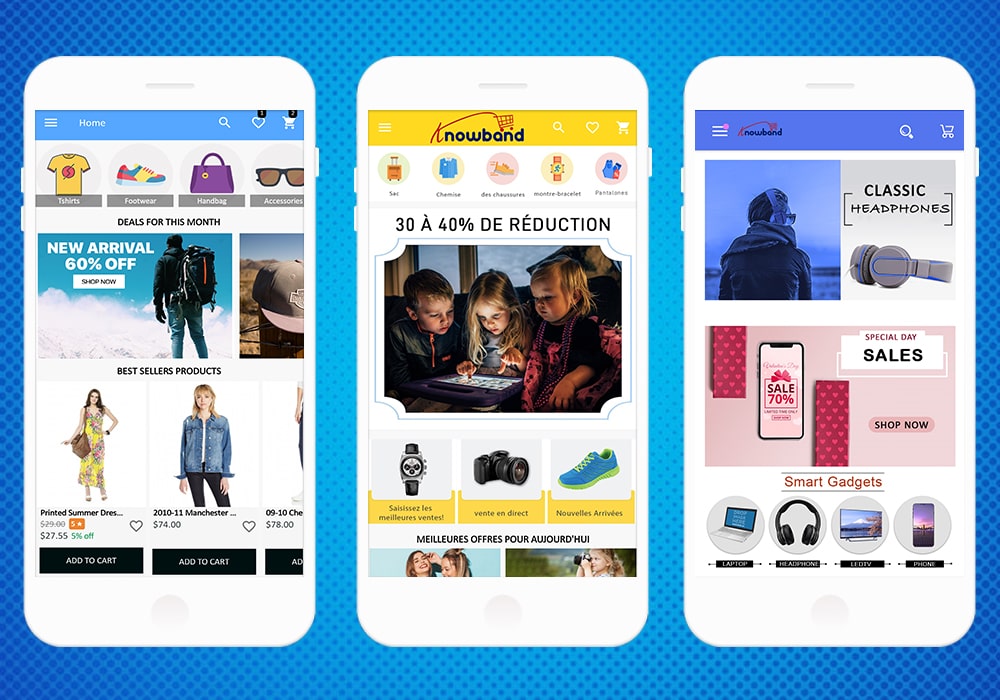 Just with a few clicks & drag-n-drops, design, edit & switch the desired home-page layouts of your applications as per your needs. There is no need for coding to change app appearance. The store admin can customize the app homepage with simple drag & drop tool & blocks like banners, sliders, grid view, product, etc. available in the admin panel.
#2. Real-Time Synchronization (Automatic Inventory Update):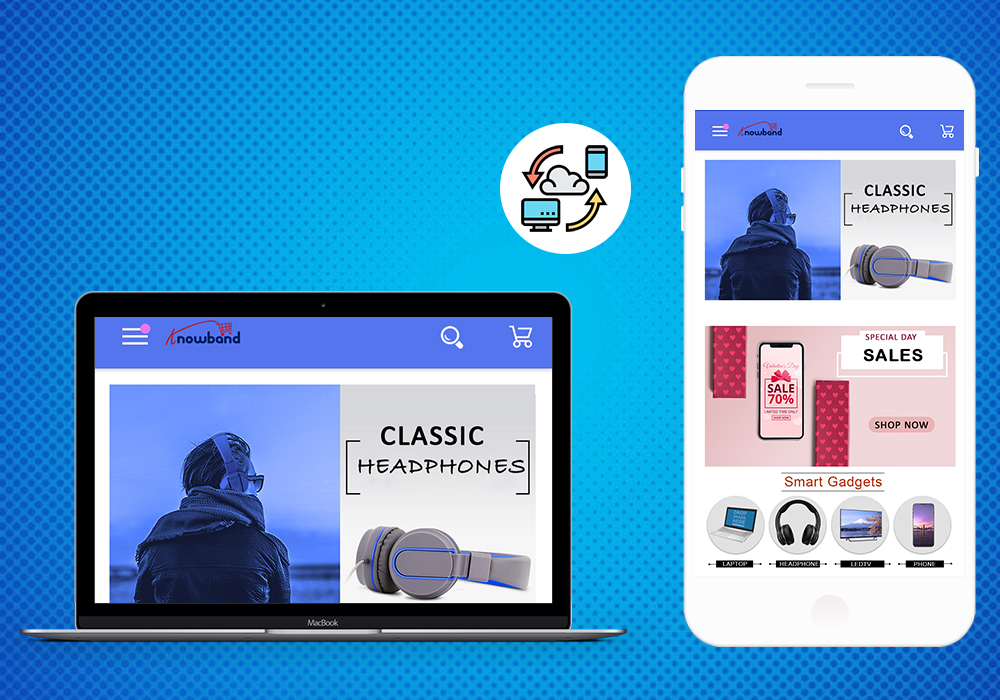 This feature keeps both OpenCart App (Android & iOS) & website inventory in-sync. Hence, the store admin needs not to indulge in updating the app inventory separately. Instead, the changes are required on the website inventory and the same will get updated on the app instantly. This extension makes inventory management fully automatic.
#3. Multi-Lingual & RTL Languages Support: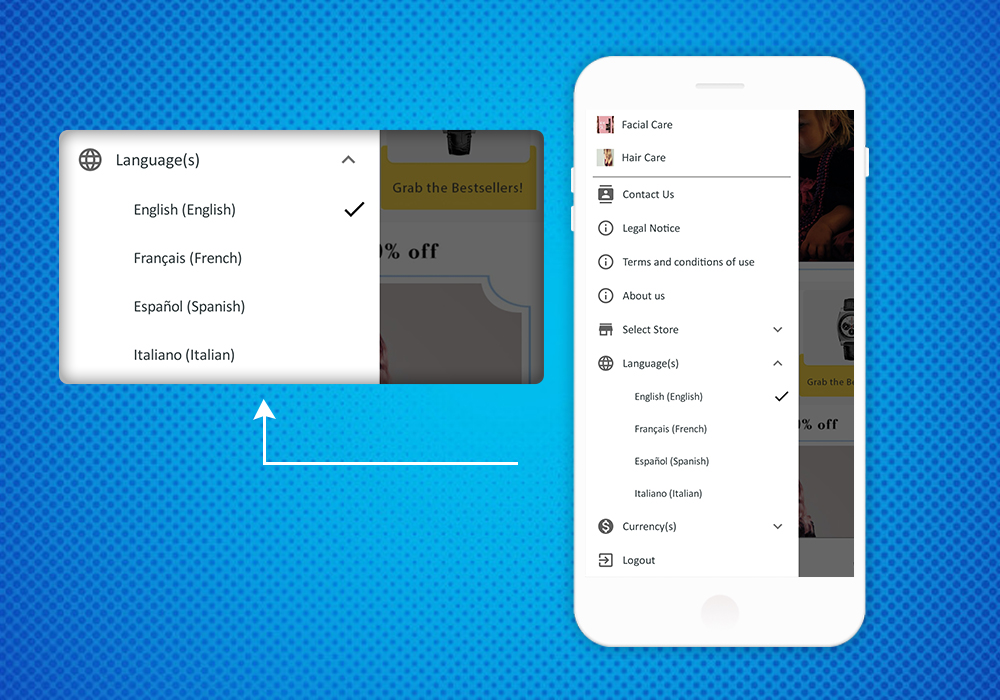 The OpenCart Mobile Apps built using this extension support all regional & international languages including RTL scripts like Arabic, Persian, Urdu, etc. This ensures that the apps will have the same languages as available on the website. Localization/globalization can be simplified with cross-border selling.
#4. Quick Login Options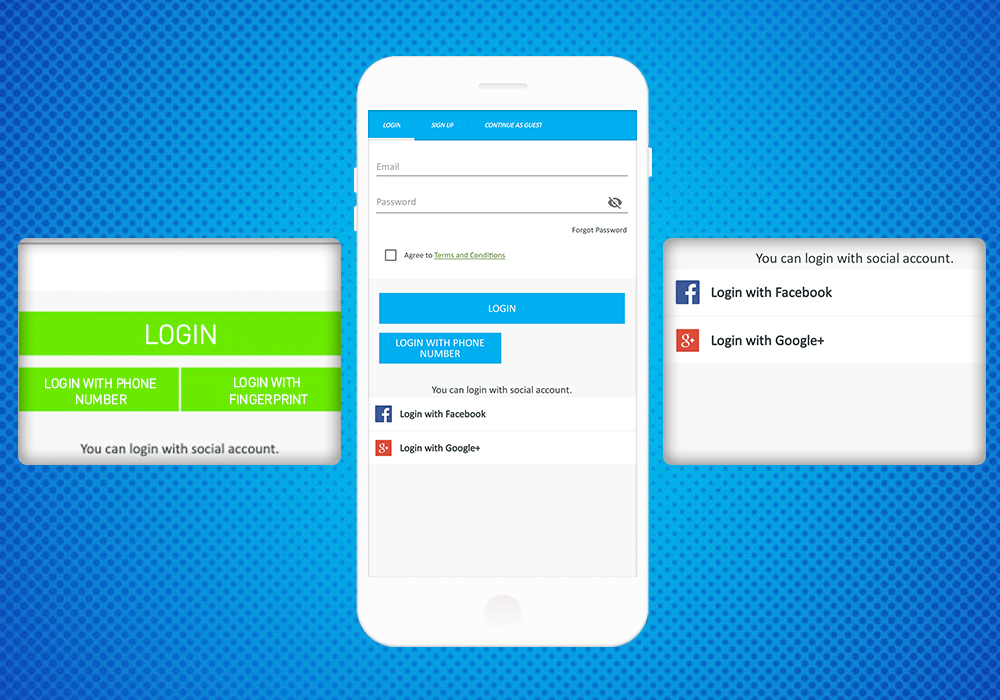 The OpenCart Mobile App Creator for Android and iOS comes with seamless login options with one-tap on mobile devices. Google, Facebook, OTP & Fingerprint options make the onboarding simpler for online shoppers using a mobile device for shopping.
#5. Fully Native App (Tablet & Mobile Optimized):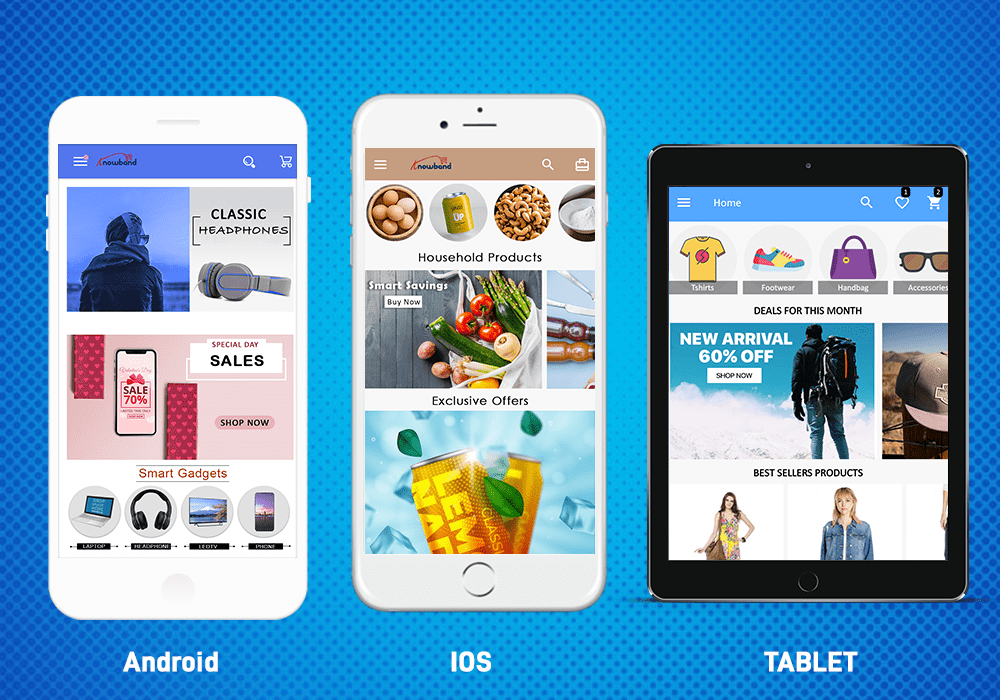 The OpenCart Mobile App Builder offers fully optimized and functional to work on any mobile device like Android, iPhone, or tablet, iPad. All device compatibility further increases business reach to wider audiences.
#6. All Payment & Shipping Support (No Extra Integration):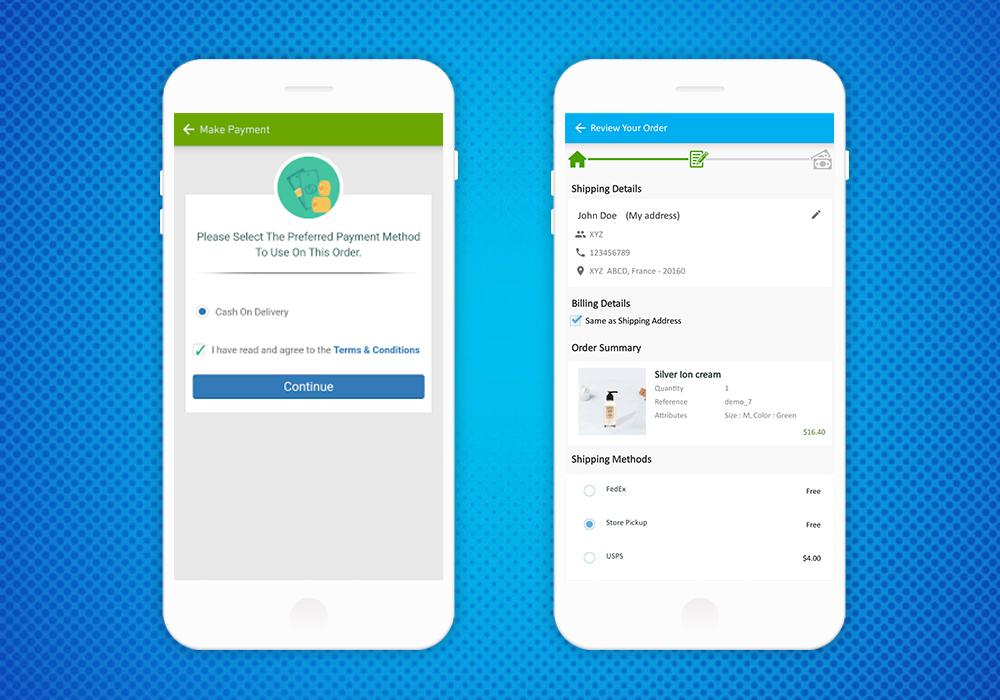 The OpenCart Mobile App Maker brings all website payment options in an optimized web-view and makes them work perfectly on the apps. All sorts of payment and shipping methods available on the website will be surely on the apps. No extra integration required.
#7. Unlimited Push Notifications:
The unlimited push notifications feature allows the OpenCart store owners to send desired notifications to users who installed & using the app. These notifications can be configured & managed from the backend of this module. The push notifications can even be set for manual or automated deployment. The OpenCart Mobile App Builder comes with lifetime access to the push notification without any extra charges.
#8. WhatsApp & Zopim Chat Support: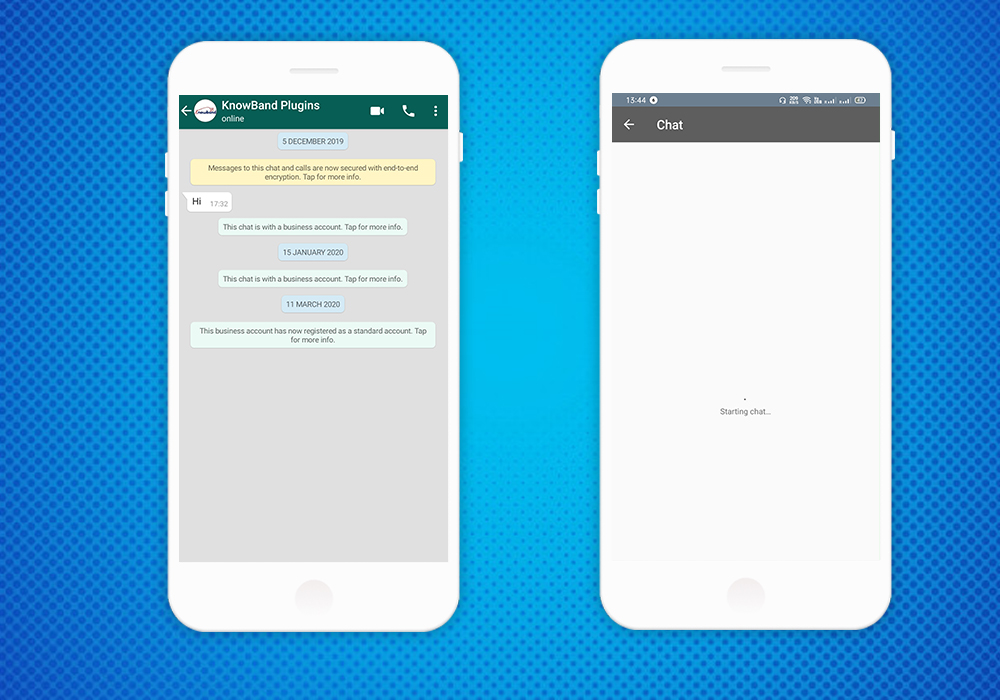 The OpenCart Mobile App Builder extension comes with inbuilt WhatsApp & Zopim (Zendesk) Chat. This allows the users to directly connect with store admin and get instant answers to their queries. The app users can reach out to support via just one click.
#9. All Voucher & Coupon Support: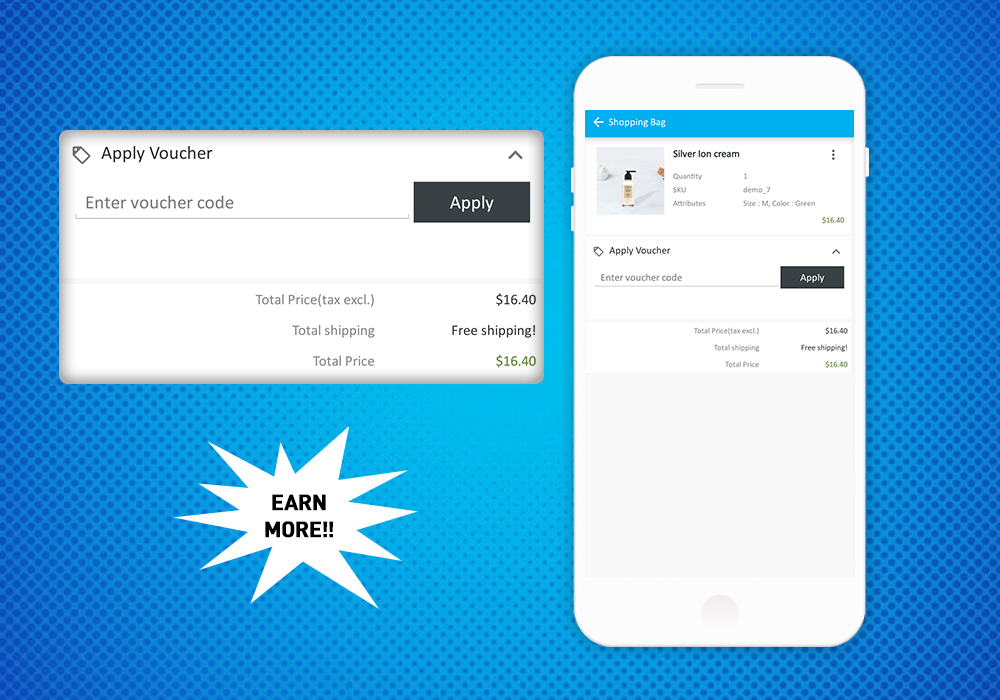 All sorts of coupons & vouchers actively working on the OpenCart website will automatically be applied on OpenCart Mobile App too. The users get to avail the same offers and deals on the app.
#10. Run Sale Campaigns (Spin-Wheel Compatible):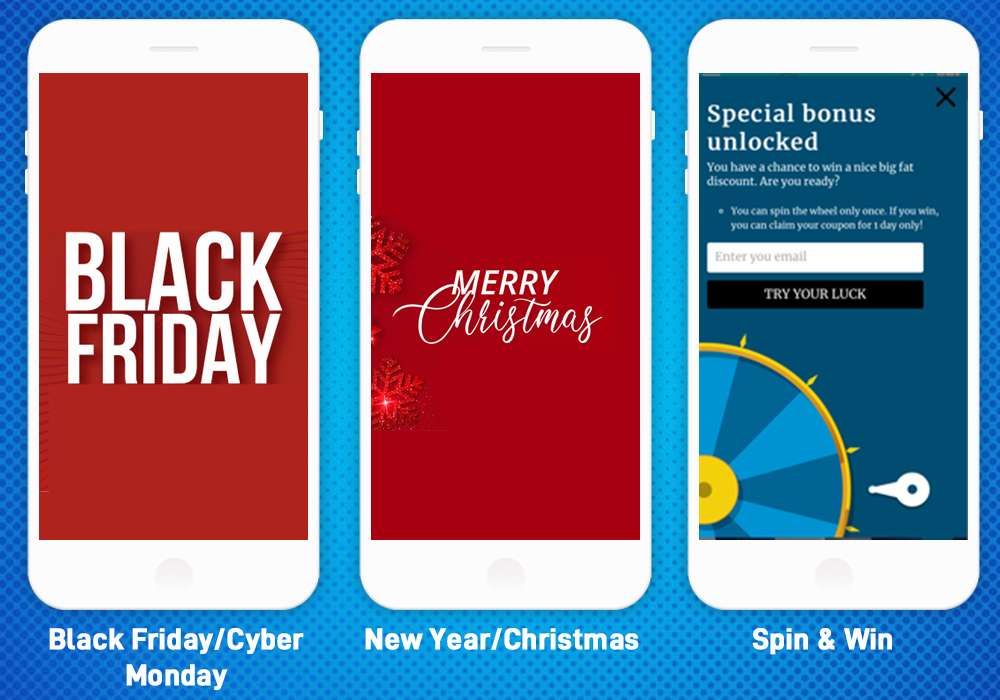 Run different sale-oriented campaigns on the Android and iOS apps and generate more revenue. The OpenCart Mobile App Builder is also compatible with the OpenCart Spin Win extension. The admin can offer spin to win wheel and offer a gamified interactive approach to offer discounts.
#11. CMS Pages on App (About Us, Contact Us etc.):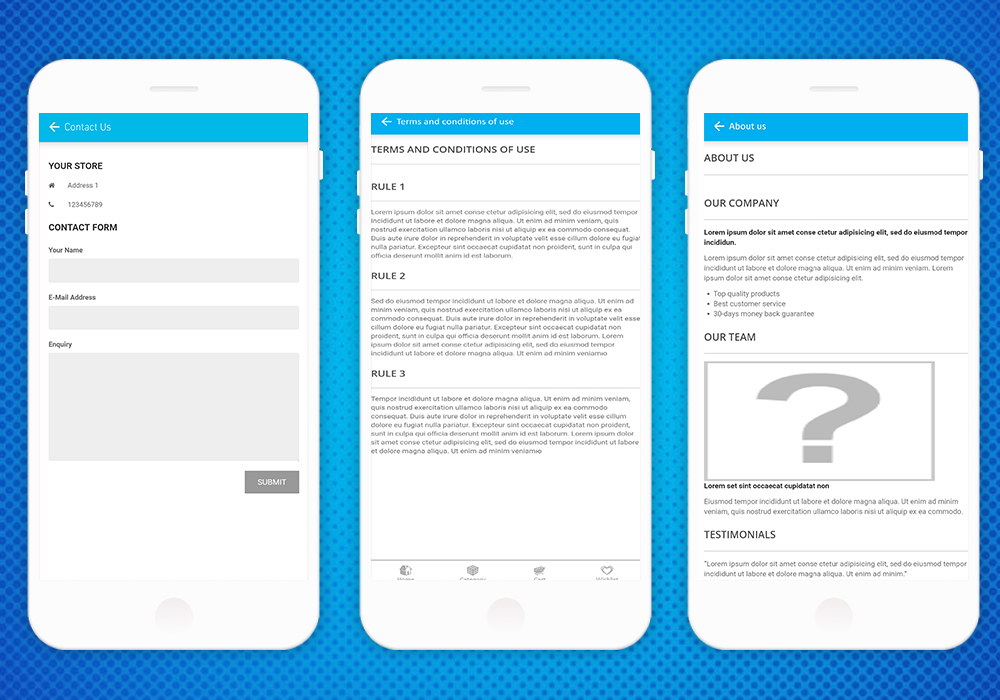 The store admin can selectively choose the CMS pages from their OpenCart website & display it on their OpenCart Mobile App too. The pages stay synchronized with website content and data & reflect changes instantly.
#12. White Label Solution: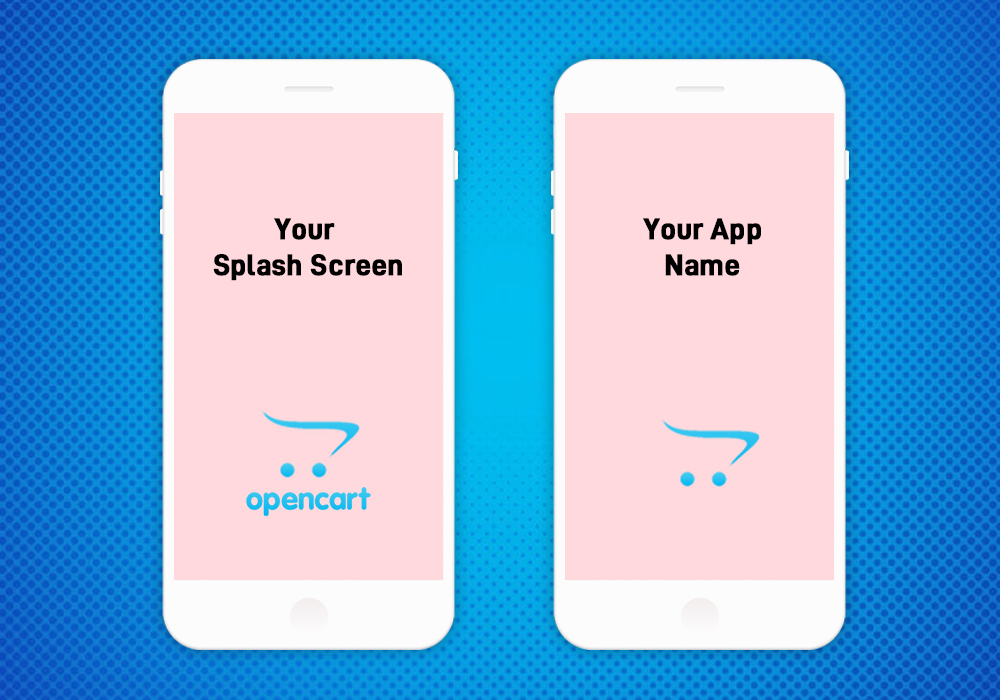 The OpenCart Mobile Apps with this extension are completely white label and your business branding. There won't be any reference to our name in final apps.
Admin Panel Overview: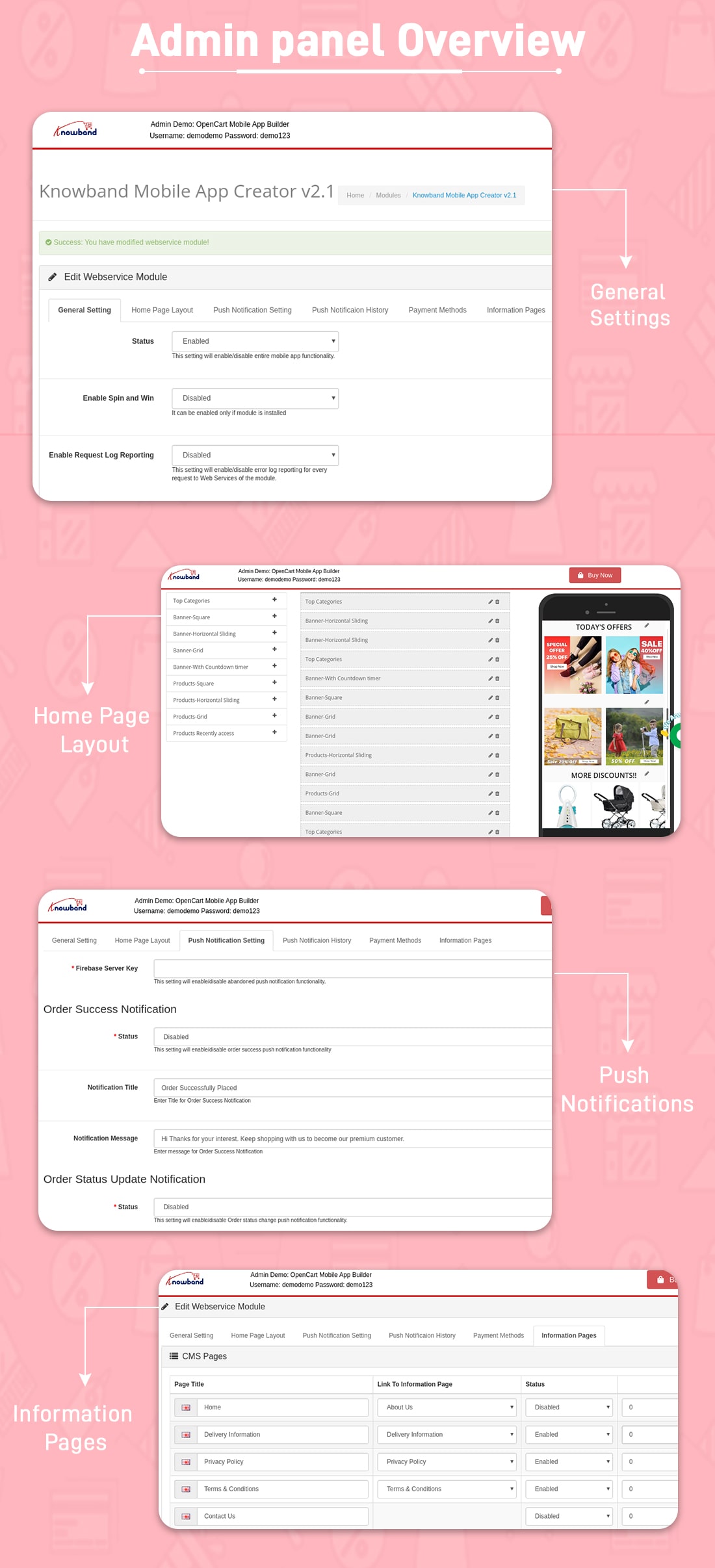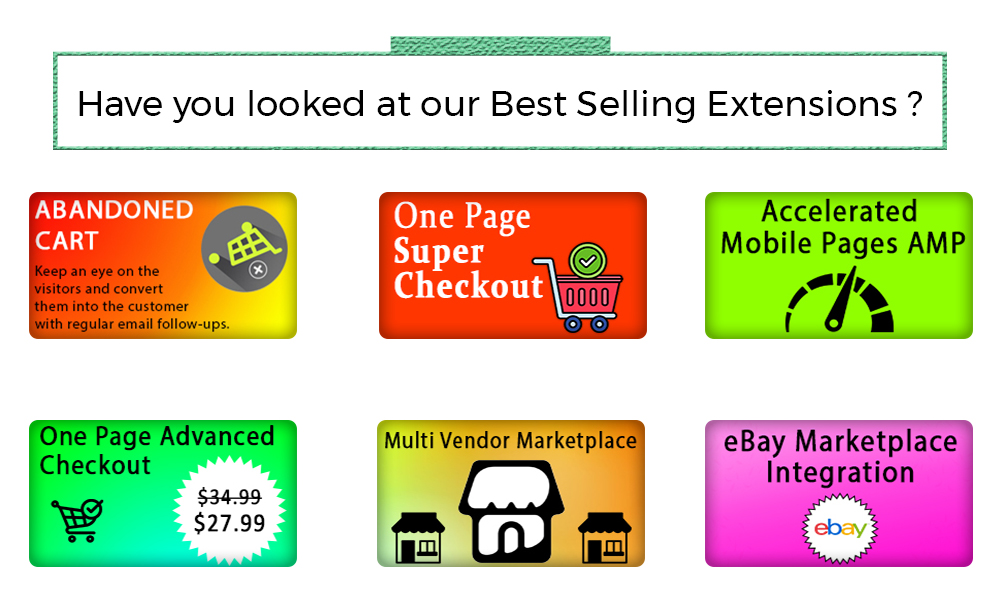 Our Top Five Bestsellers
One Page Super Checkout (One Page Checkout, Quick Checkout)
Opencart Infinite Scroll
OpenCart eBay Marketplace Integration
Opencart Block bot by Ip and User
Social Loginizer (Social Login Facebook, Google+, Twitter)
Opencart One Page Advanced Checkout