With this extension you can change your checkout success page into a professional and editable page.
Live demo
Module settings
Front-end
Place an order to see how the extension works.
Features
Set custom success message and title

Display invoice

Display printable version of invoice.

Display related products

Display also bought products

Set custom CSS and JavaScript code

Pre-defined variables like {order_id}, {firstname}, {lastname}, etc

Multi-language

Enable / disable each of the elements

Please visit the module settings to view all available features.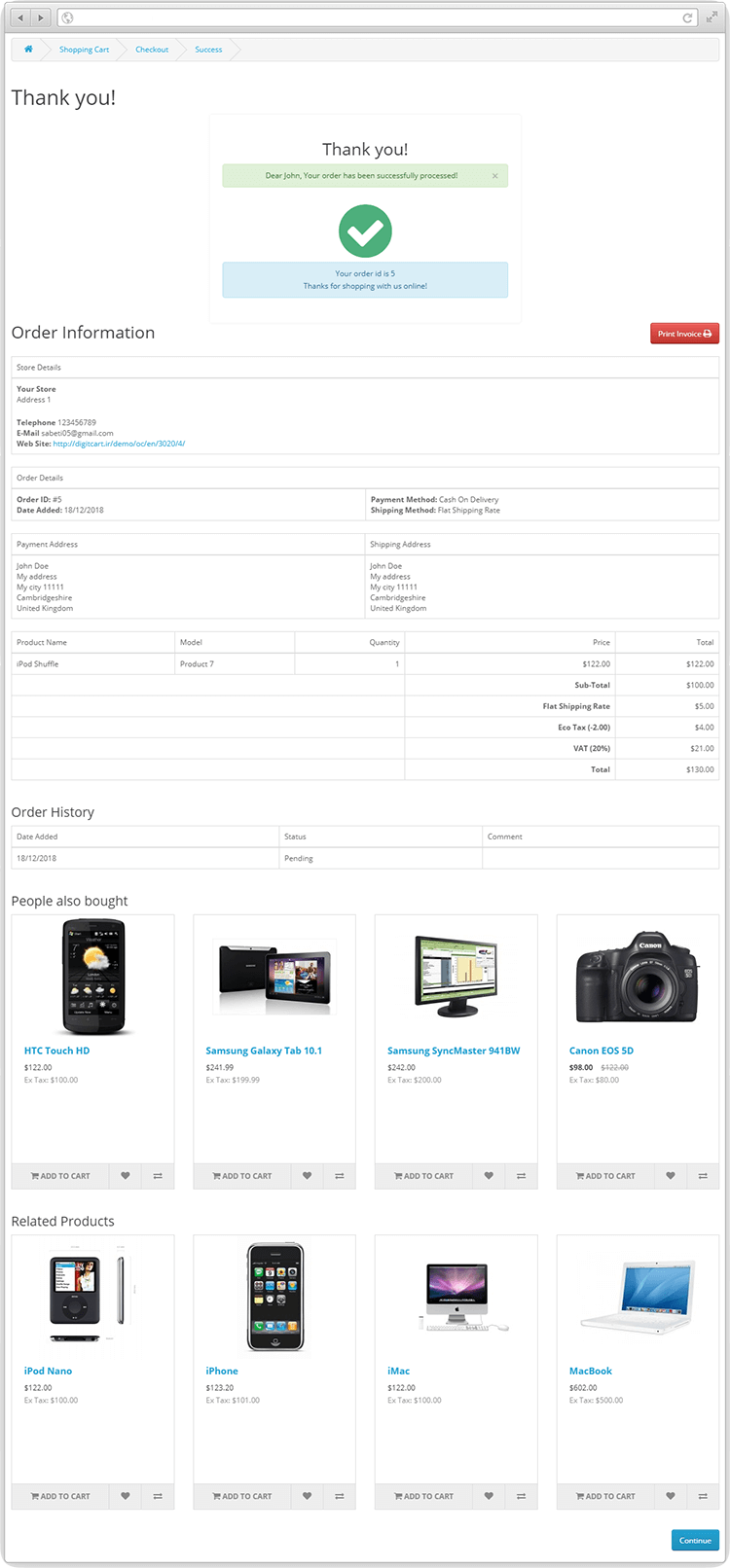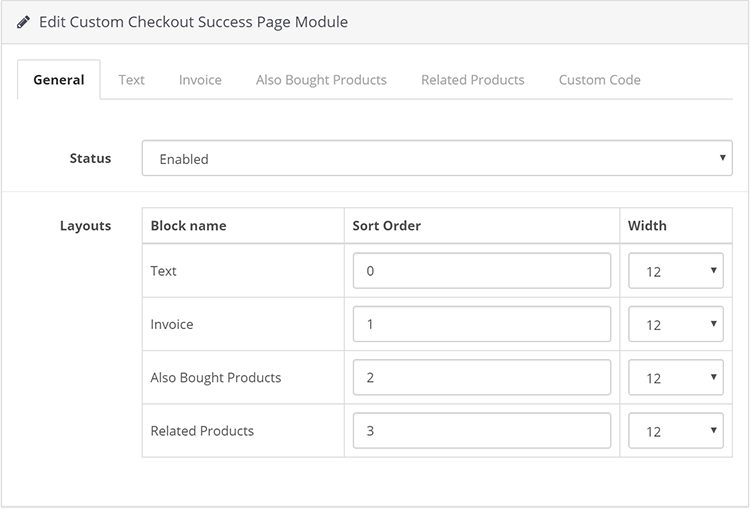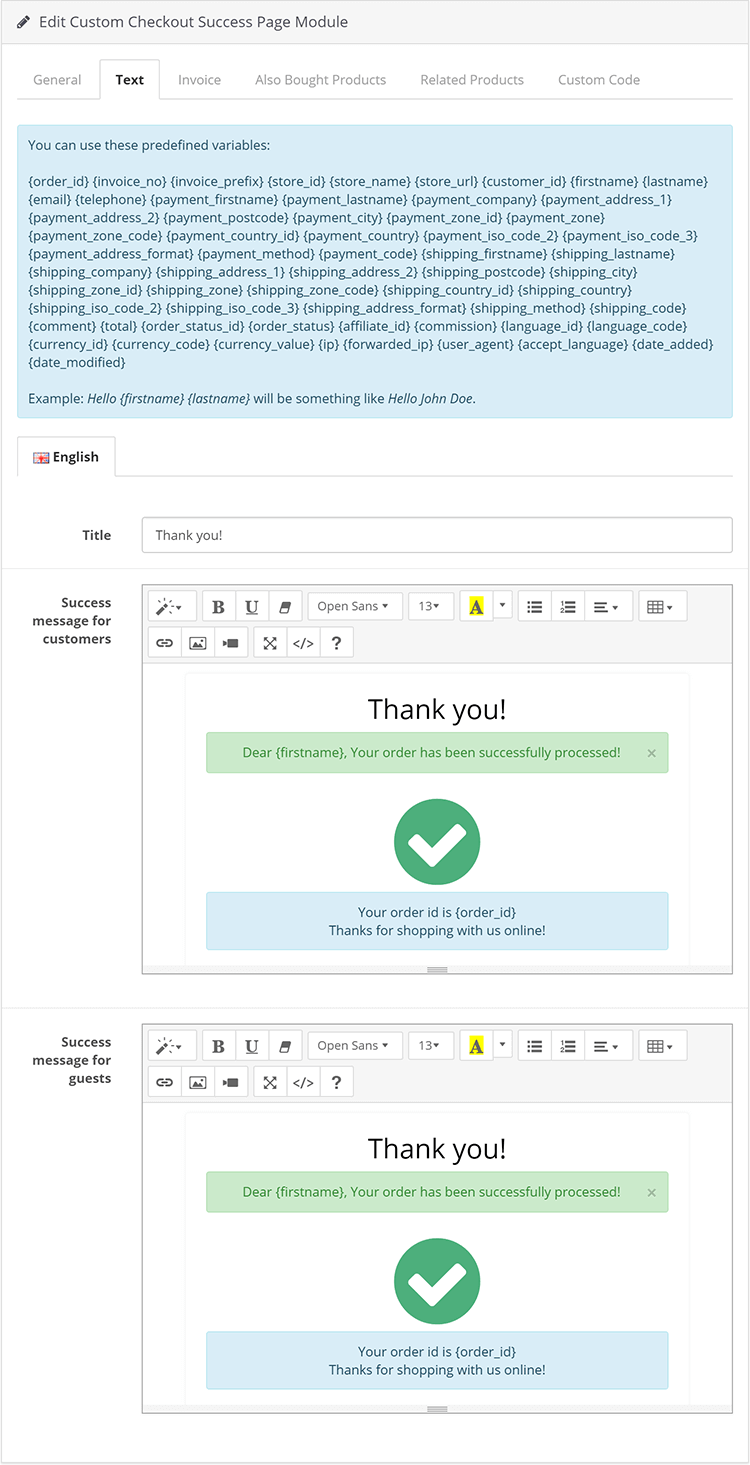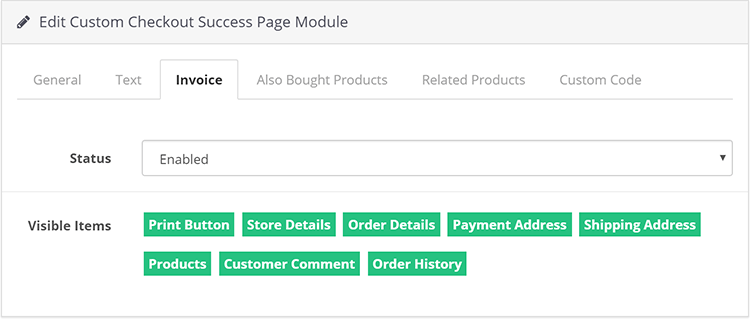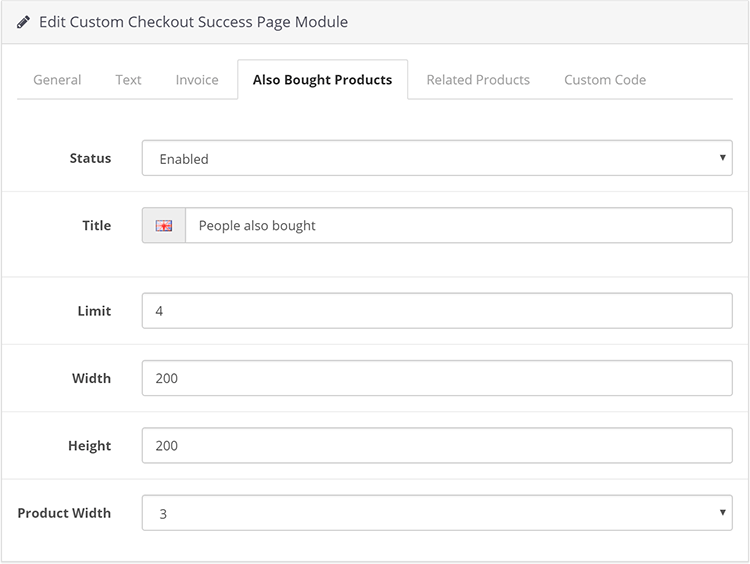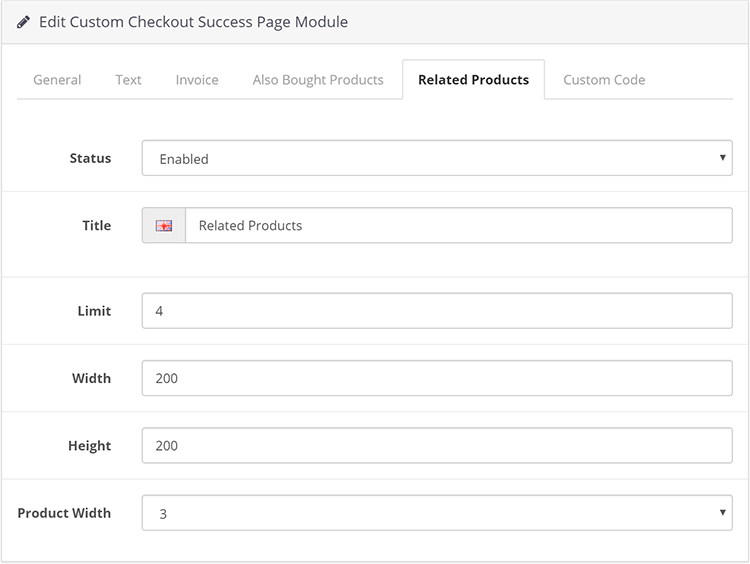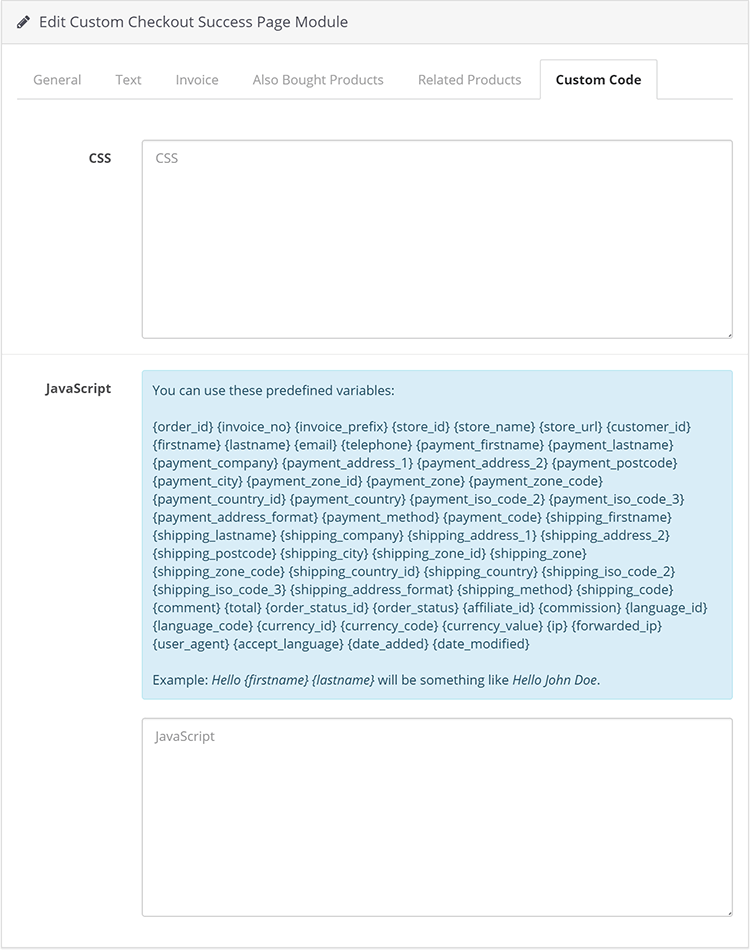 Install Instructions
- Login to your OpenCart Administration panel
- Go to Extensions > Installer and upload zip file suited for your OpenCart version
- Go to Extensions > Extensions > module > DigitCart - Custom Checkout Success Page > Install and configure it.
This extension uses OpenCart event system for version 2.2 and above. So you don't need to refresh modification if you are using OpenCart 2.2 and above.
Free Installation and Support
No core files are changed or replaced.