The OpenCart Mobile App Builder for iOS allows online merchants to develop native iOS apps for their OpenCart website. Having an iPhone app for your eCommerce website would be the silver bullet for increased sales and conversions. This iOS App Maker for OpenCart is an automated mobile app development solution for the non-technical store merchants.
The OpenCart iOS Mobile App Builder is designed to provide you a power-packed app that brings all your store products to the user's fingertips & enhances your store visibility. So, if you are an OpenCart store owner and haven't taken your web-store mobile yet, you might be missing loads of conversions and leads.
For instant answers to your queries:
Connect with us on
WhatsApp
Connect with us on
Skype
Compatible with OpenCart Multi-vendor Marketplace
.
The OpenCart iOS Mobile App Builder is compatible with Multi-vendor Marketplace. The sellers profile available on website, products, reviews, ratings, shipping policy, return policy etc. will be available on the seller section of iPhone App. All you need to do is to use both Mobile App Builder and Multivendor Marketplace on the same store.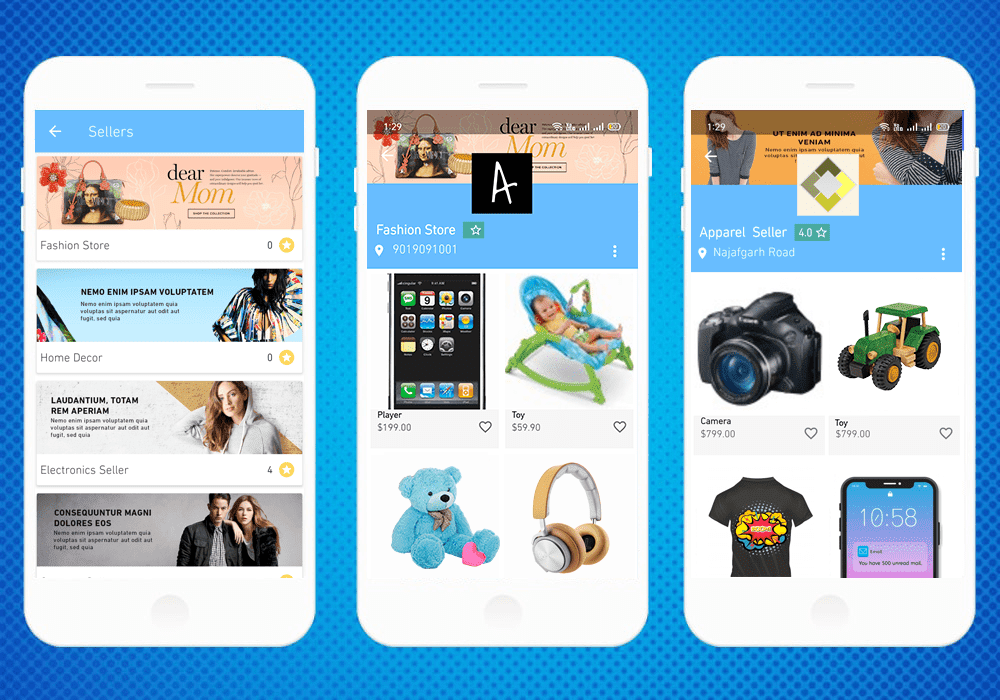 Simple steps to develop an iPhone App:
1. Purchase the extension.
2. Fill details in our pre-requisite form. (We will use these in creating apps)
3. Review developed IPA file & confirm to publish on Apple Store.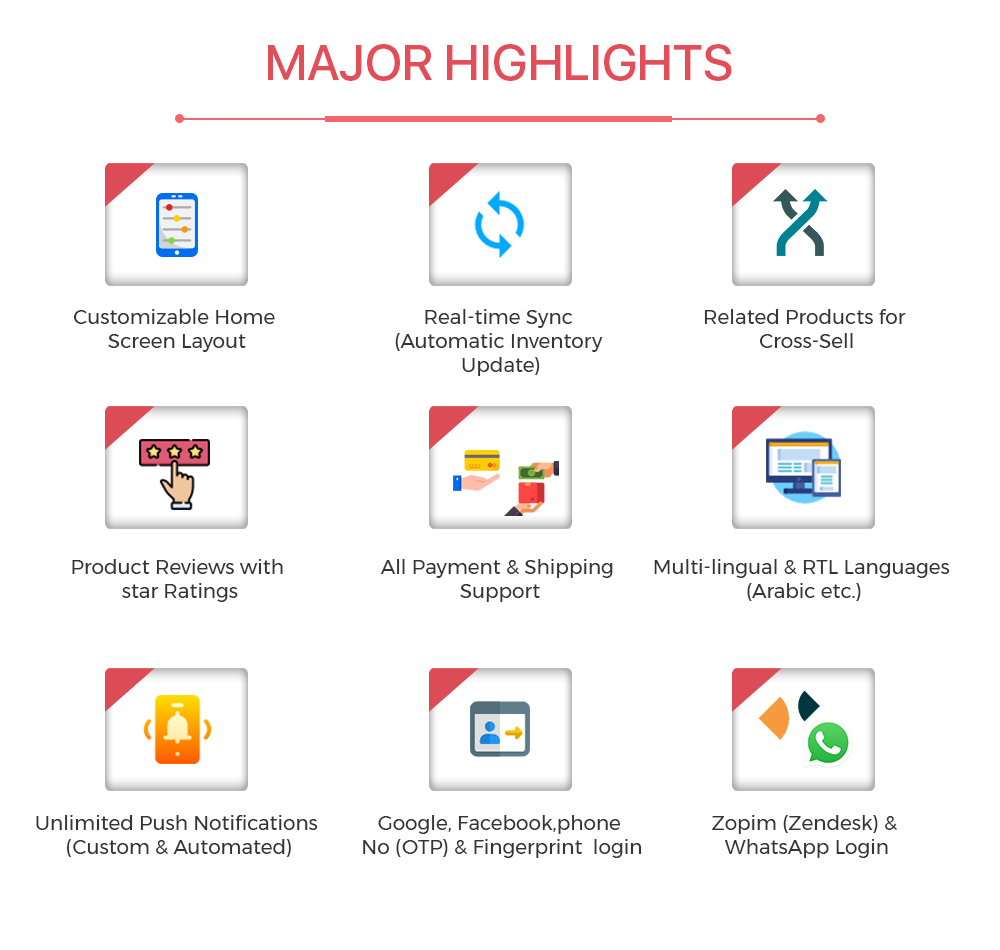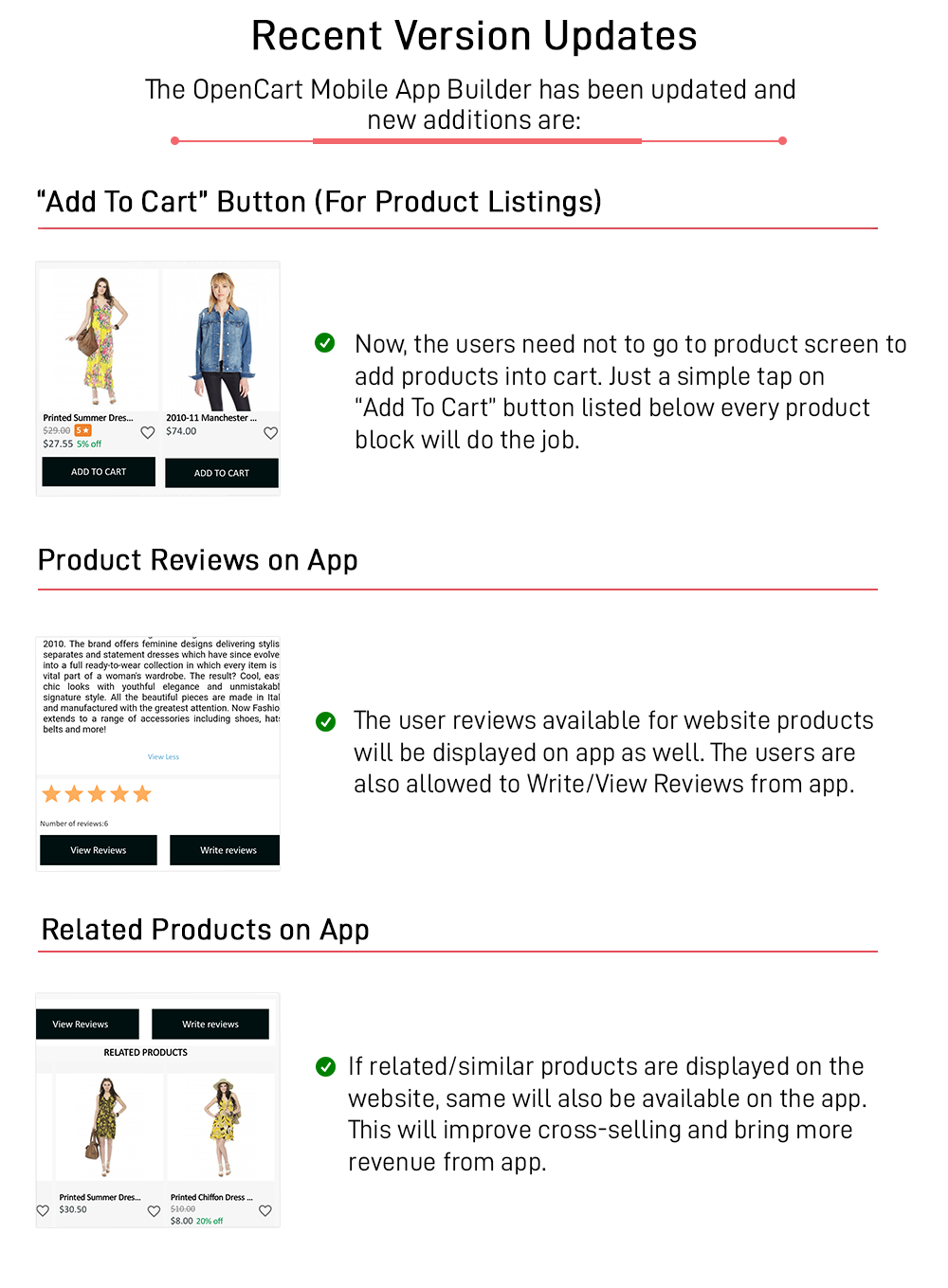 Detailed Features Of OpenCart Mobile App Maker for iOS:
#1. Home-Page Layout Editor: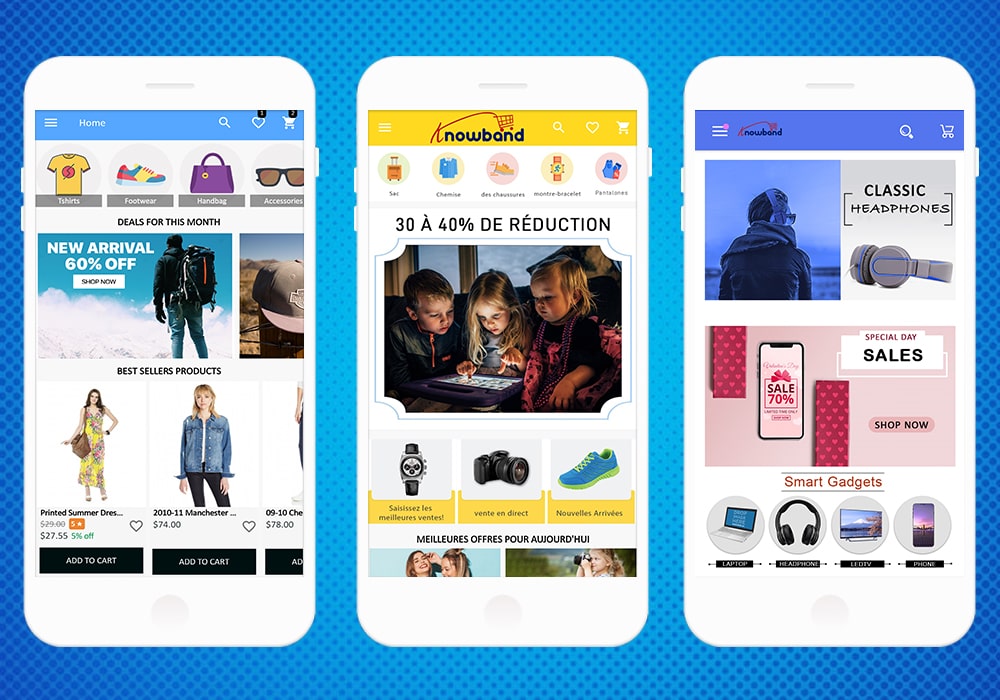 Design, edit & switch your home-page layouts as per your business needs with just a few clicks & drag-n-drops. There isn't requirement for any coding. Store owners can modify their app's homepage using banners, grids, sliders, product display blocks, countdown timer banners, etc. The design of home screen of live app can be changed anytime.
#2. Real-Time Synchronization (Automatic Inventory Update):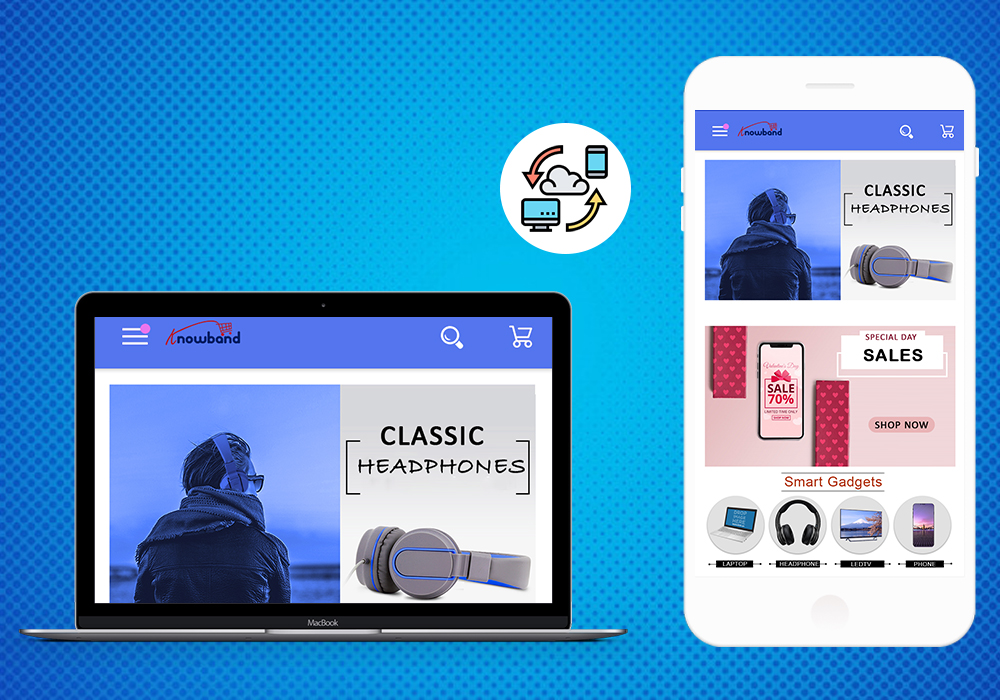 This feature keeps both OpenCart iOS Mobile App & OpenCart website in real-time synchronization with each other. This makes inventory management automatic as well. No sort of manual work is required as inventory changes and updates get reflected automatically.
#3. Multi-Lingual & RTL Languages Support: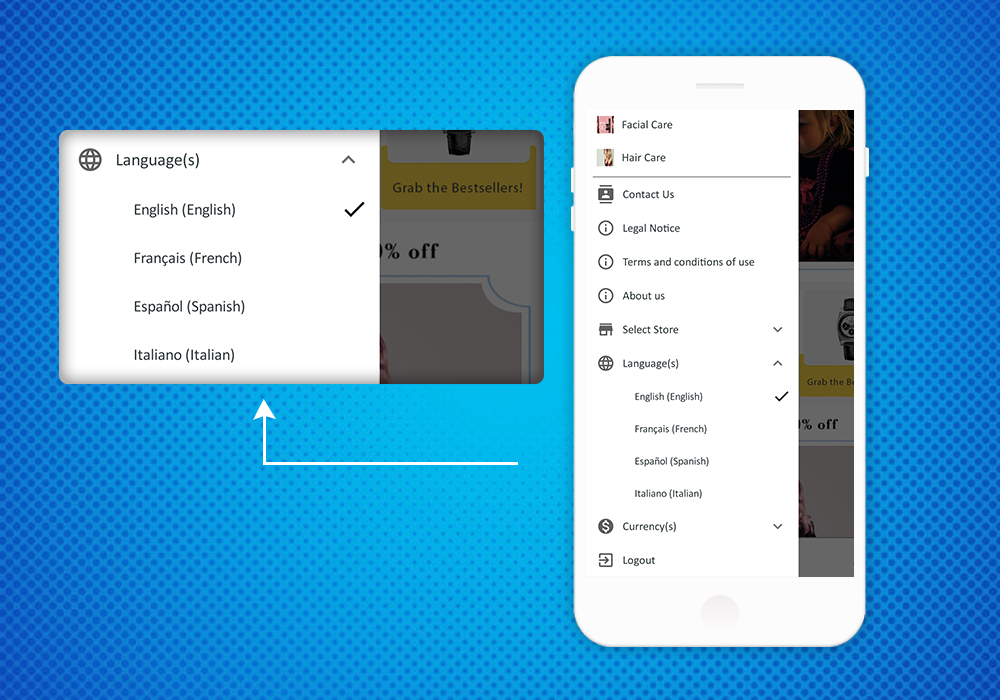 The OpenCart mobile app for iOS support multiple-international languages including RTL scripts like Arabic, Persian, etc. It's great for OpenCart stores that need their iOS app to support languages other than English. This can help a store in localization as well as globalization.
#4. Quick Login Options: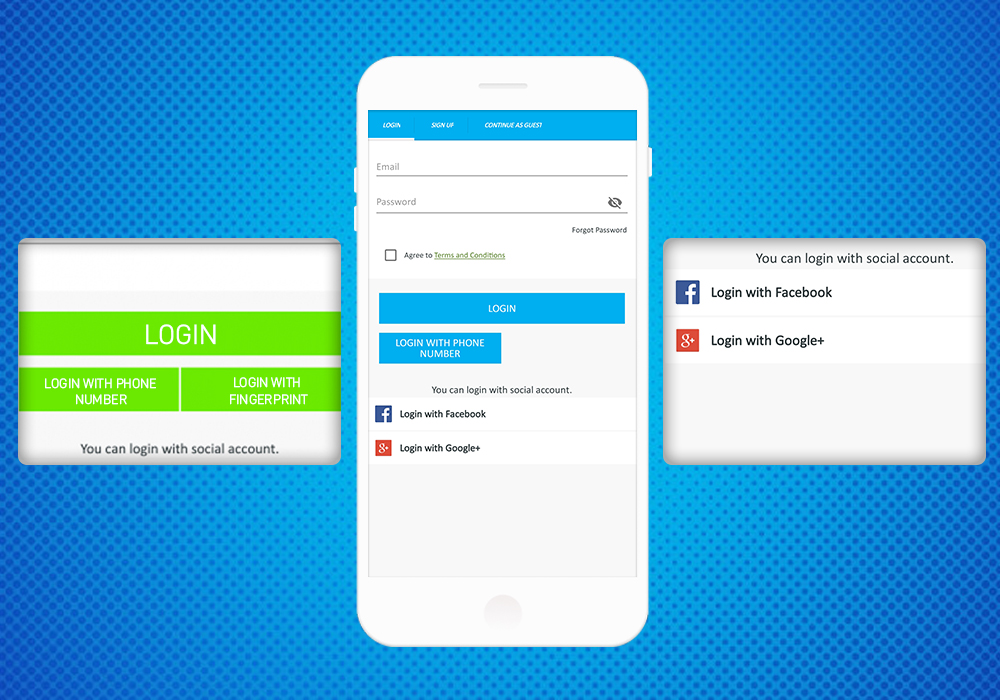 On your iOS App developed using the OpenCart Mobile App Builder, users can log in using their Facebook or Google accounts or Fingerprint-scan or OTP (One-Time-Password). With these 5 onboarding options including email login, it gets easier for app users to access the shopping app in no time.
#5. Fully Native App (Tablet & Mobile Optimized):
The OpenCart iOS Mobile App is built to work perfectly on both tablets & smartphones (multi-screen size support). This further increases your reach to wider audiences and bring more leads and revenue.
#6. All Payment & Shipping Support (No Extra Integration):
This OpenCart iOS Mobile App Builder extension brings all your website payment & shipping methods on the OpenCart iOS Mobile App. No sort of additional integrations needed for the payment or shipping methods.
#7. Unlimited Push Notifications: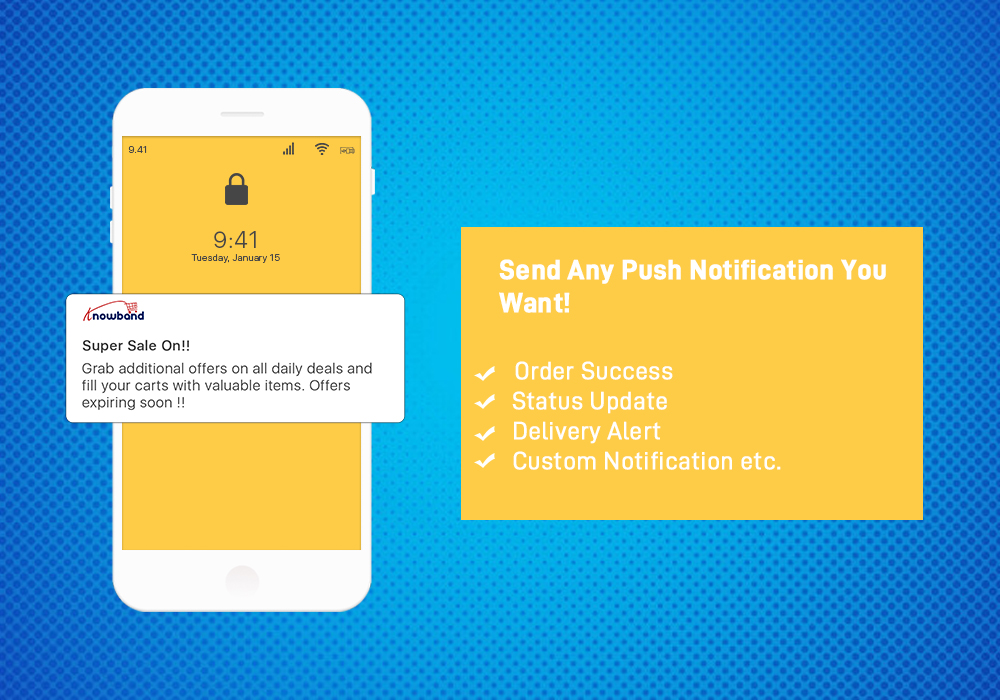 This feature allows the store admin to plan and promote store deals and sales via push notifications. The push notifications can be crafted & managed from the backend of the OpenCart iOS Mobile App Builder module. These push notifications will be sent to the user devices.
#8. WhatsApp & Zopim Chat Support: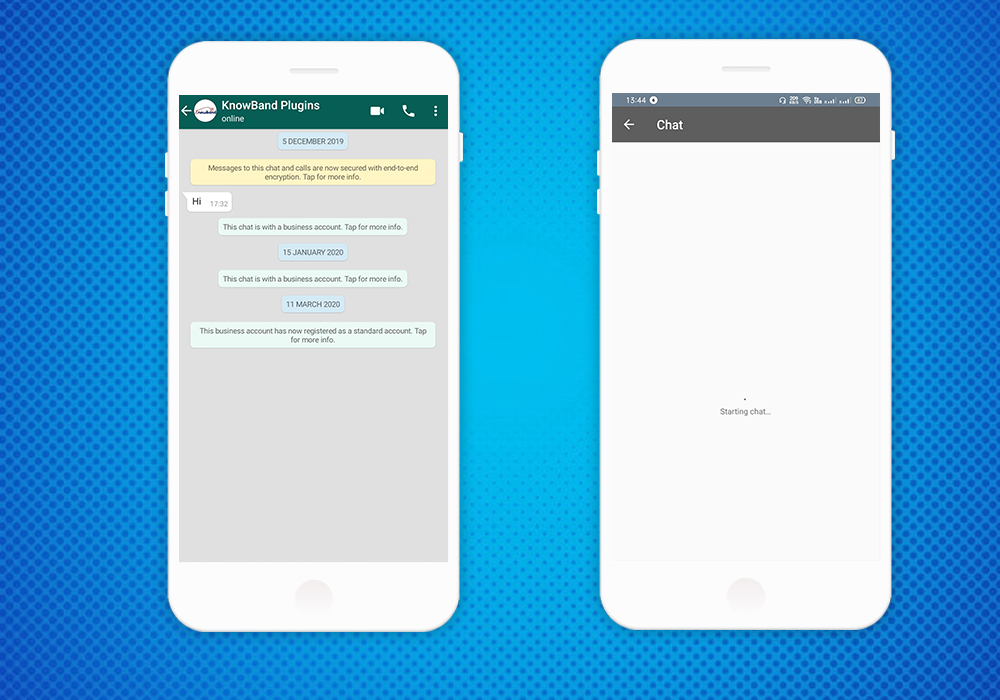 This iOS Mobile App Maker for OpenCart offers both inbuilt WhatsApp & Zopim chat features. This makes it pretty simple for online shoppers to connect and get their issues resolved directly from the store owners.
#9. All Voucher & Coupon Support: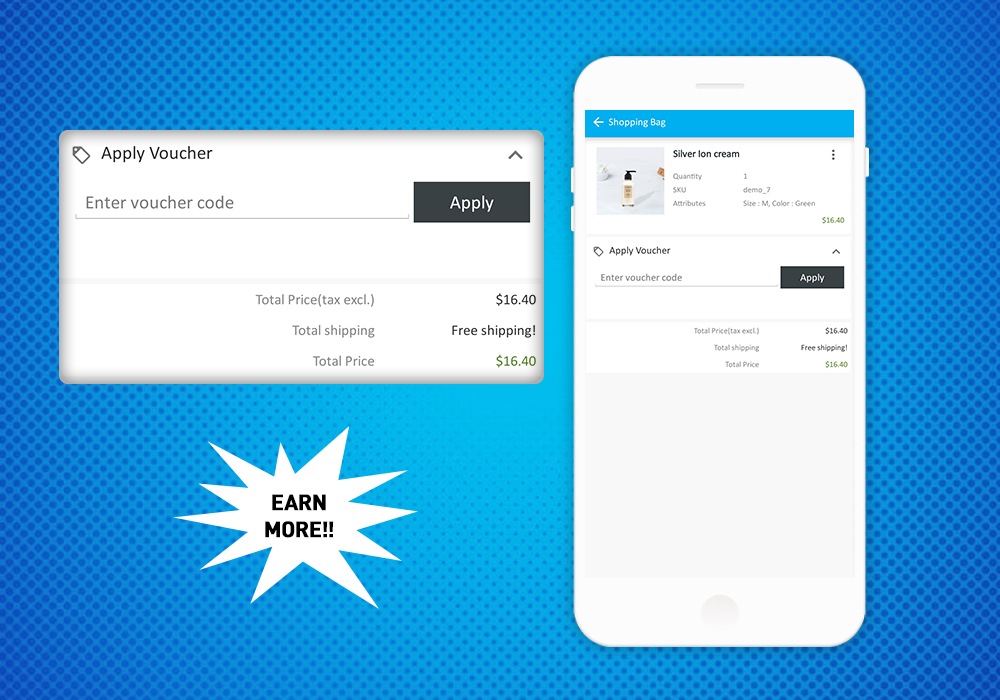 All the vouchers & coupons on your OpenCart website will, by default, be active & functional on your OpenCart iOS Mobile App. The users can avail the same offer on the mobile app as well.
#10. Run Sale Campaigns (Spin-Wheel Compatible):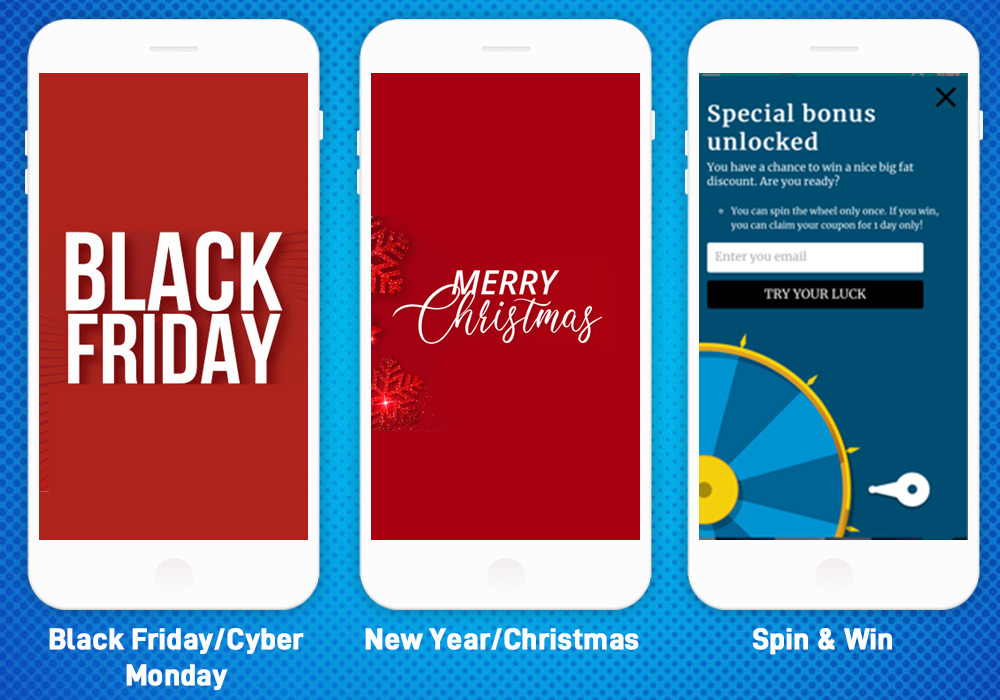 Run different sale-oriented campaigns on your mobile app and generate more revenue. The OpenCart iOS Mobile App Builder is also compatible with the OpenCart Spin Win extension. The admin can offer spin to win wheel and offer a gamified interactive approach to offer discounts.
#11. CMS Pages on App (About Us, Contact Us etc.):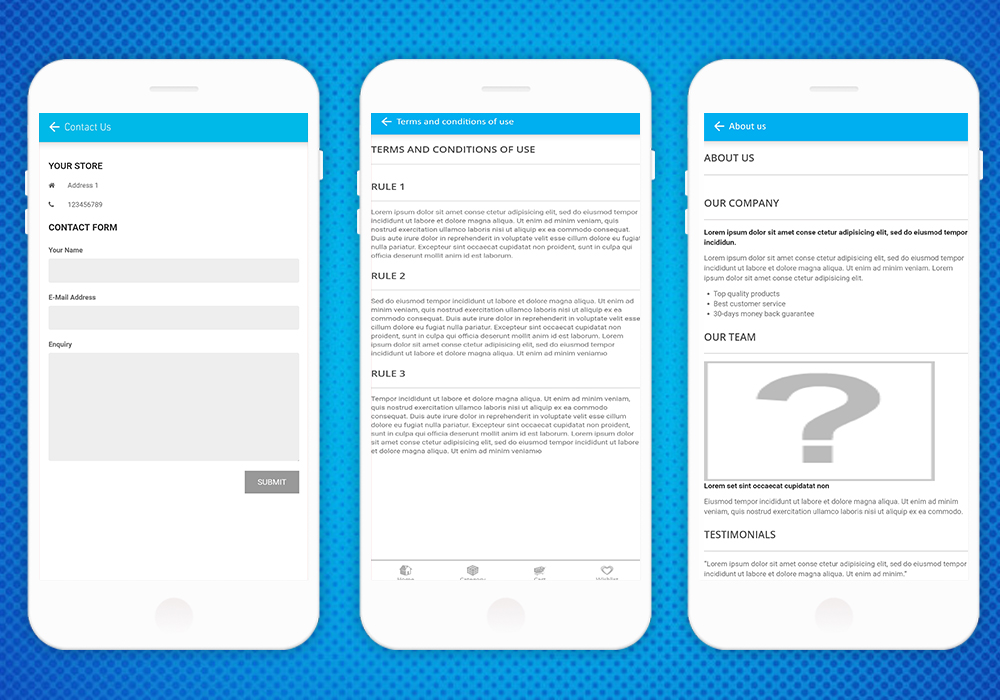 The store admin can select some or all the CMS pages from their OpenCart website & show them on the OpenCart iOS Mobile App. The CMS pages remain fully synchronized & any changes get automatically reflect on the app.
#12. White Label Solution: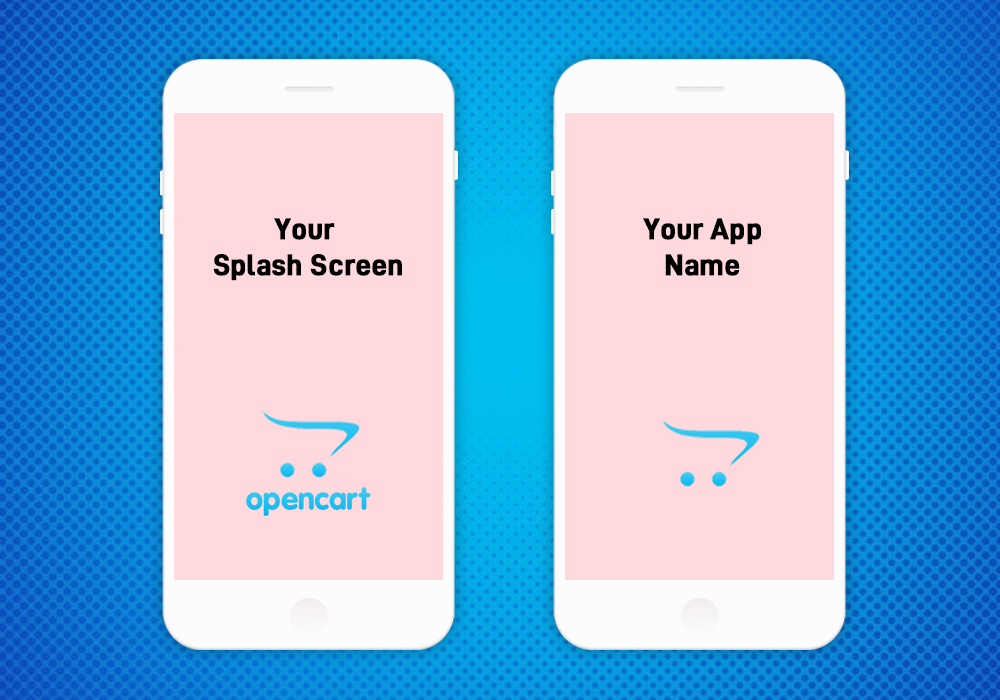 The OpenCart iOS Mobile App will be completely branded to your business. The iPhone app for OpenCart is fully white-label, and reflect your business core value. There won't be any reference to our name in your final apps.
Admin Panel Overview: