With this extension you can hide quantity field on product page for all products or selected products.
Live demo
Module settings
A product page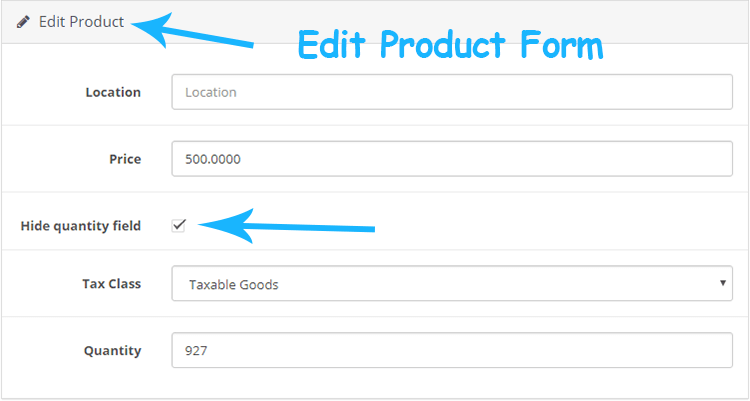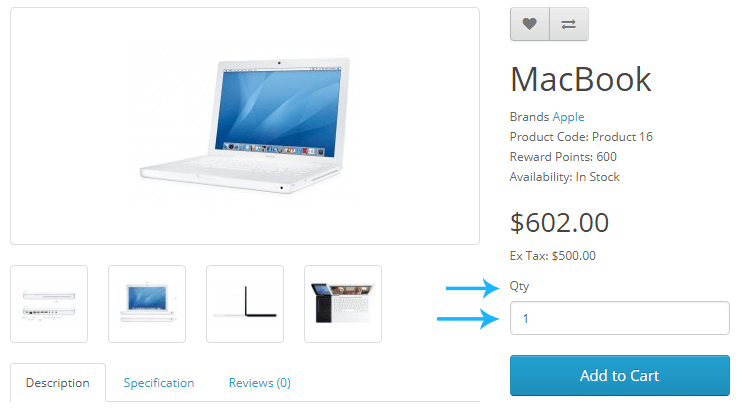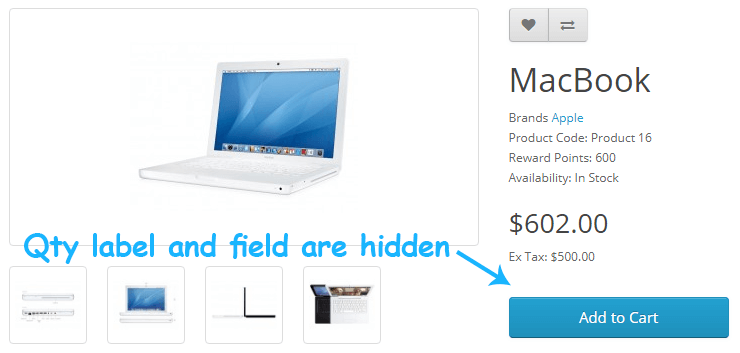 Install Instructions
- Login to your OpenCart Administration panel
- Go to Extensions > Installer and upload zip file suited for your OpenCart version
- Go to Extensions > Extensions > module > Hide Quantity For All Or Selected Products > Install and configure it.
Free Installation and Support
No core files are changed or replaced.