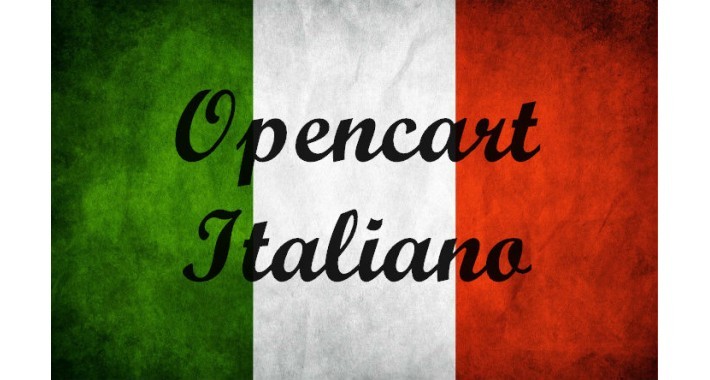 Opencart 3.0.3.2 in Lingua Italiana.
Opencart 3.0.3.1 in Lingua Italiana.
Opencart 3.0.2.0 in Lingua Italiana.

Pacchetto d'Installazione di Opencart completamente in lingua italiana!
La versione completa di 3.0.3.1 include fix per il problema di inserimento prodotti.

Sono presenti tutte le traduzioni per essere subito operativi.
In automatico viene impostato l'euro come valuta predefinita e iva come tassazione (extra.sql).


Per segnalare errori nelle traduzioni inviare email a info@bnit.it

--
Opencart 3.0.3.1 Italian Language Pack.
Opencart 3.0.2.0 Italian Language Pack.

* With the full package you can install a full featured English+Italian version of opencart in less than a minute. Euro is Automatically set as default currency. Italian VAT is automatically set.
There's also a fix for the products table.

* With the language pack you will be able to add the italian language to your current store.