Opencart 3 Admin
(login&password: userRemote)
Opencart 3 Public
Allows to add external (remote) image by its url. It's perfect choise if you are reselling products from other sites. Don't waste your traffic and don't overload your server, also its allows you to save disk space on hosting.
This simple extension modifies admin panel and allows you to use url of image instead of uploaded file. These images will appear at frontend as normal images.
Notice! Because remote images can not be resized by opencart engine, you may need to use some css fixes on images.
Warning! Don't forget refresh modificators after installation.
Overview:
Now you have an opportunity to insert link to image you'd like to add withot downloading it to your filesystem: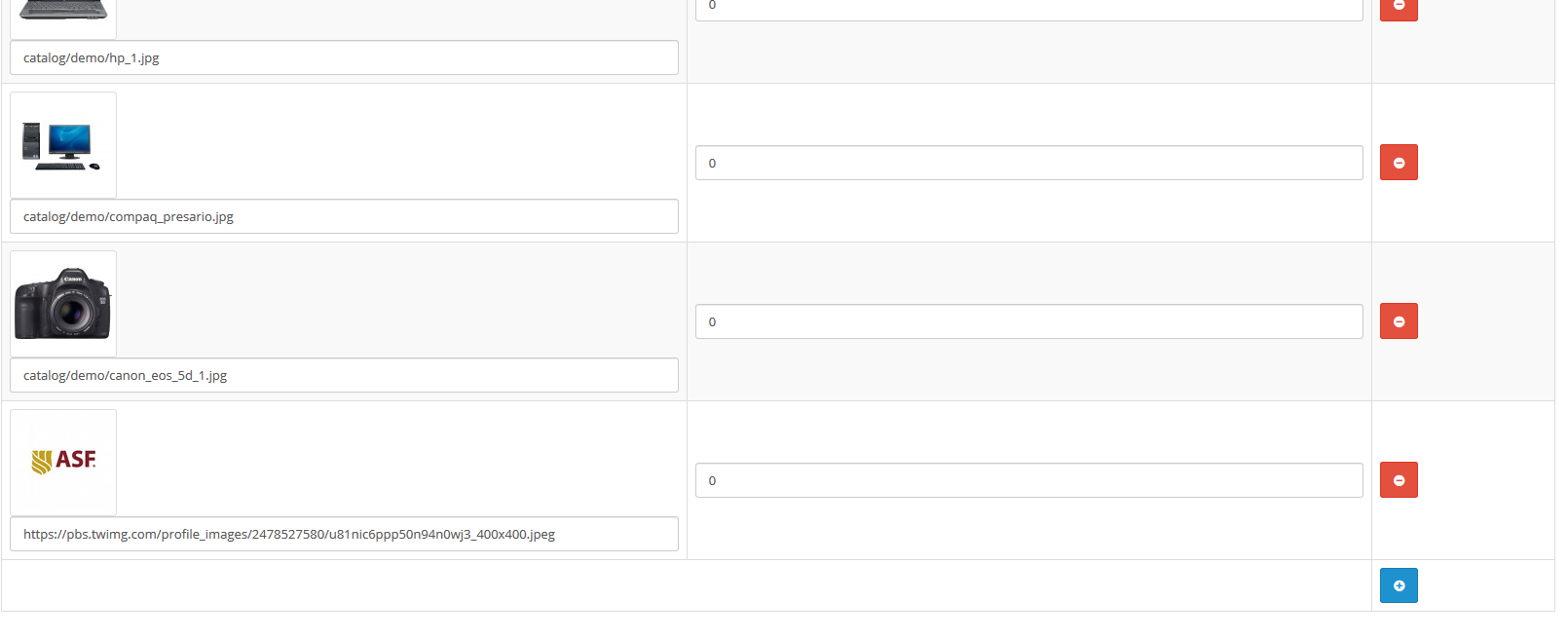 Usage:
1) Add new empty image;
2) Refresh the page;
3) Go back to the Image Tab and insert your link under new empty image;
Feedback:
Dear user, if you have any question about this product, just check documentation or write your question in comments section. We would be glad to answer and satisfy your interests.
Don't forget also to leave your feedback. Any notice about the product is very important for our team and its further development.