KEEP CUSTOMERS LOGGED IN!
The extension allows customers not to enter email and password every time they return to your store.
With the AutoLogin extension, buyers will stay signed in after the first time login.
You can set auto login token lifetime, show/hide 'Remember me' option and whether or not to check the customer IP and User-agent (operating system + web browser).

FEATURES
Set the Autologin expiration time

No personal data (email, password etc) stores on the device

Additional security settings: customer verification by User-agent and IP (on/off)

'Remember me' option (checkbox) on the Login page (on/off, basic customization)

Journal 2/3 and other major themes supported

Multi-language support

Doesn't change/replace any system files
HOW IT LOOKS
The AutoLogin extension adds a "Remember me" checkbox to the login form.
This is a multilingual label and can be renamed as you need for all installed languages. You can also disable this feature - AutoLogin will be enabled without confirmation from the customer.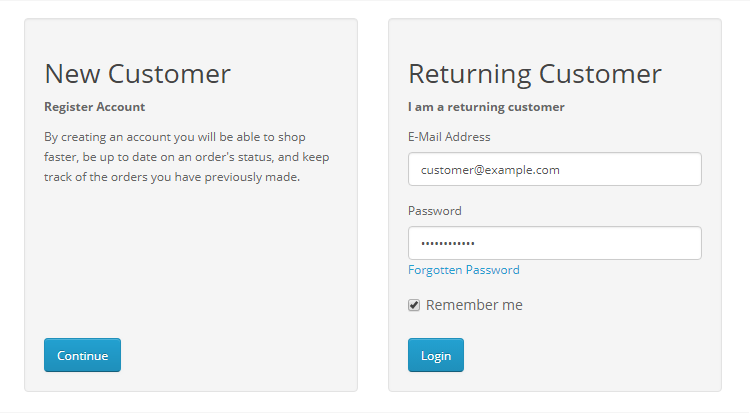 VIEW DEMO
See all features of the Extension and experience how it works in a live shop.


Login / Password: demo / demo