TMD OpenCart Product Price List Extension Overview
================================================================
OpenCart price list extension gives the website a new way to show all the product pagination with the price and necessary details. There is also an advance filter available that allow the customer to get a product of their own interest.
Customers can view all Store Products on the same page. So now the customer has no need to waste his time finding multiple products from all stores. 12 types of product data columns present in this module and admin can enable/disable these columns from the price list page according to need.
Admin can display product data in bar code from a product SKU. You can create SEO friendly url for price list link that is easy for access and SEO has to benefit for your store.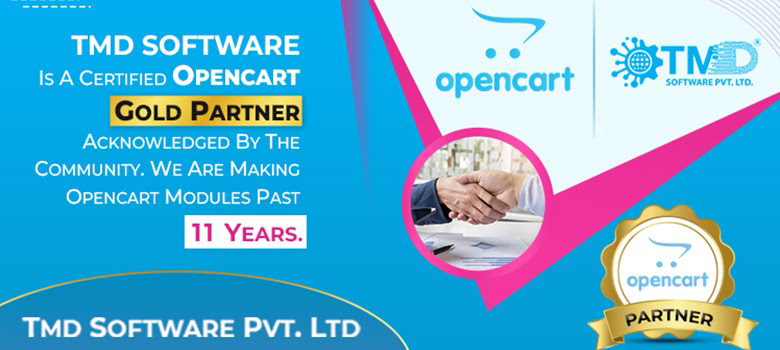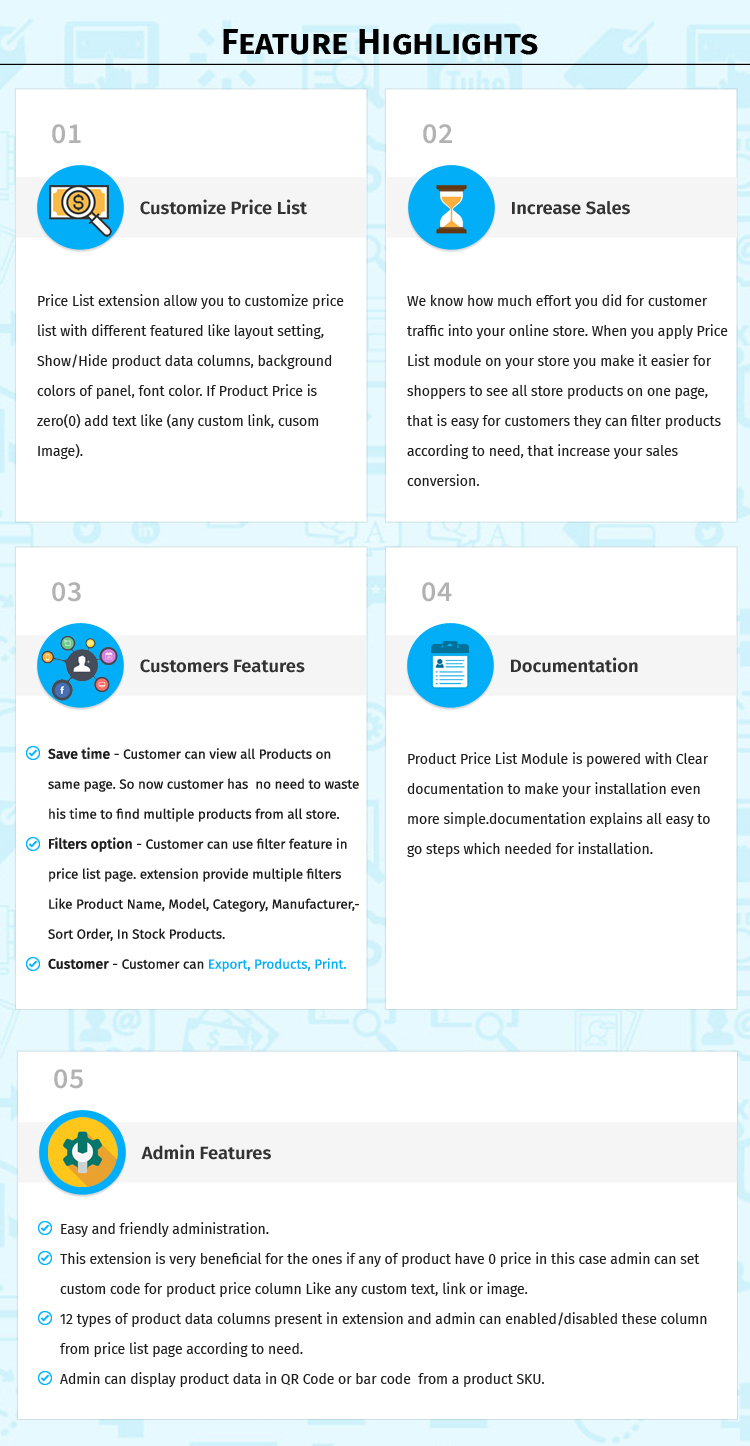 What Admin Can Do With OpenCart Product Price List Module
=====================================================================
We know how much effort admin did for customer traffic into your online store. When you apply it to your store. Admin makes it easier for shoppers to see all store products on one page.
That is easy for customers they can filter products according to need, which increases your sales conversion. with this customer, feel-good shopping experience in your store and they will visits again in the store.
Admin can print the product price list in the A4 page size. This module can be very handy with multi-language and multi-store. The setting gives you the option to make write text in multi-language
Advanced filter
Customization
Export price list
Manage what columns to show from admin
Show product images in a popup
Multi-languages
Ajax base processing of price list records
Easy admin setting
SEO friendly
Most of the theme support
Support all OpenCart versions
Support Multi-Store
Advance Filter
==============================
Our team specially crafted this OpenCart product price list filter focused on saving time of customers by giving all possible filter options for products. Customers can filter using product attributes to in-stock availability.
In setting or page layout, the admin can select where the filter will display on this page. there are four options available these are top, bottom, left, right. It provides a convenient way to access all store products in a highlight configurable filters.
With improving the user experience. this extension not only increases your immediate sales but also longer-term return visits. There more than 6 options present in the filter, here is a list you can read.
Product Name
Model
Category
Print
Manufacturer
In-Stock Products
Sort Order
Manage filters position Left,Right,Top,Bottom
Customization Is Easy
========================================
Price List extension allows you to customize the price list with different featured like layout setting, Show/Hide product data columns, background colors of the panel, font color. If Product Price is zero(0) add text like (any custom link, custom Image).
Product Price List Module is powered with Clear documentation to make your installation even more simple. The documentation explains all easy to go steps which needed for installation.
Working Great With Multi-Language
=================================================
TMD cares about their customer and client. That's why we create all modules and themes multi-language compatible. Your website uses non-English language.
If your website supports multi-language then the module will let you enter the label text in multi-language. When customer change language on the front end, the module also show selected language label text entered by the admin. It works seamlessly with multi-languages.
Compatible OpenCart 2.x and 3.x versions
=========================================================
TMD made this module to work on OpenCart versions 2.x and 3.x versions. A module can be easily installed via the upload module section in admin, on your website. Because this module uses OCMOD. Which does not overwrite core files. Opencart product price list extension also works with could online.
Your website remains untouched. All your work will work after the installation TMD module.
Our all modules, extension, and themes are plug and play. Just install and you are ready to use them right away.
Support
========================
Got pre-sale questions or have questions about support. Please create a ticket. We will help you to get it working.