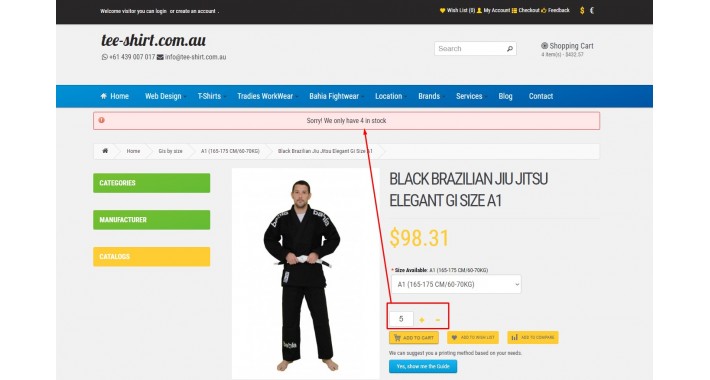 Due to the SPAM received through Opencart please find me at the www.websitesbuilder.com.au form for any question as I will not be notified of comments here.

This vqmod will show a Warning Message on the product page if the customer/s try to add a product without enough stock availability.

I'm using pav_dress theme and works like a charm, other mods that I tried to use didn't run for this version.

Enjoy.