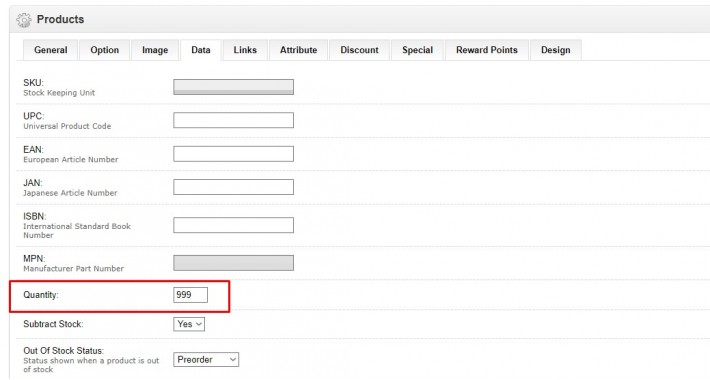 Due to the SPAM received through Opencart please find me at the www.websitesbuilder.com.au form for any question as I will not be notified of comments here.

Default value in Opencart for New Products is 1.
This vqmod just change that value to 999 replacing one line of code.
Set New Product Stock to 999 on Insert, then.