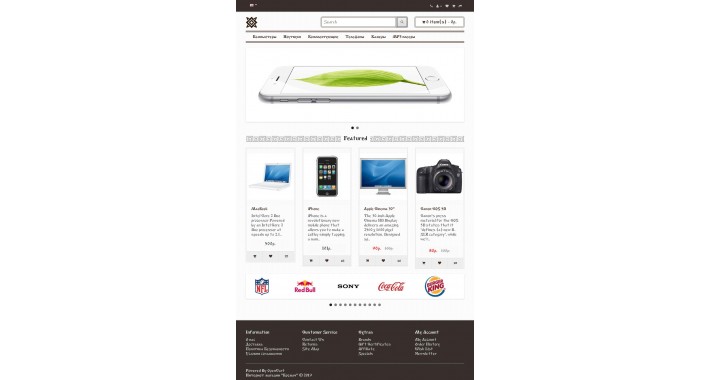 Simple template made in the Slavic style.
Простой шаблон выполненный в славянском стиле.

1 Don't remove Default Theme.
2 Open "upload to host" and upload theme to your hosting at this location:
../root folder/catalog/view/theme/
3 Go to Admin Cpanel
Version Opencart : 3.x
+ Go to Extensions > Extensions
+ Select Themes at "Choose the extension type"
+ Click button edit for Your Store
+ Select new theme at Theme Directory
+ Save and refesh your site

=> If the theme does not change, you should turn off cache of opencart. Go to "Dashboard", click the gear button located at the top right of the dashboard page. And then, turn off the cache.


Установка:
1 Не удаляйте стандартный шаблон!
2 Распакуйте архив по этому адресу:
../корневая папка/catalog/view/theme/
3 Заходим в админку
Версия Opencart : 3.x
+ Перейдите в раздел расширения > расширения
+ Выберите темы в разделе "выберите тип расширения"
+ Нажмите кнопку Изменить для вашего магазина
+ Выберите новую тему в каталоге Theme
+ + Сохранение и обновление сайта

=> Если тема не меняется, следует отключить кэш opencart. Зайдите в "Dashboard", нажмите на кнопку шестеренки, расположенную в правом верхнем углу страницы dashboard. А затем выключите кэш.