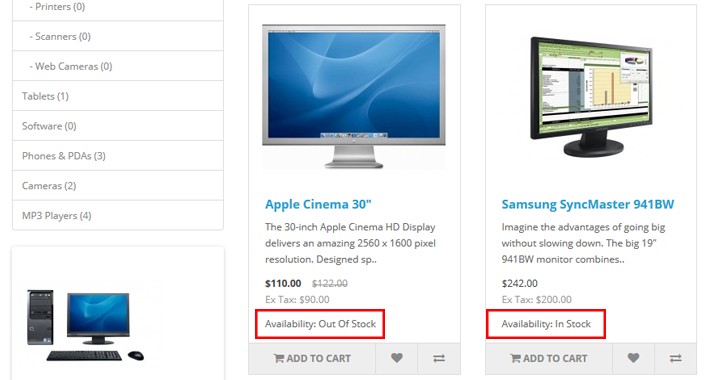 This extension displays the stock status in the product list of the relevant category.
The extension works with the installed language for the frontend site pages.

You can install it using the extension installer.
After installation the original files stay without of any changes and you can always uninstall this extension.