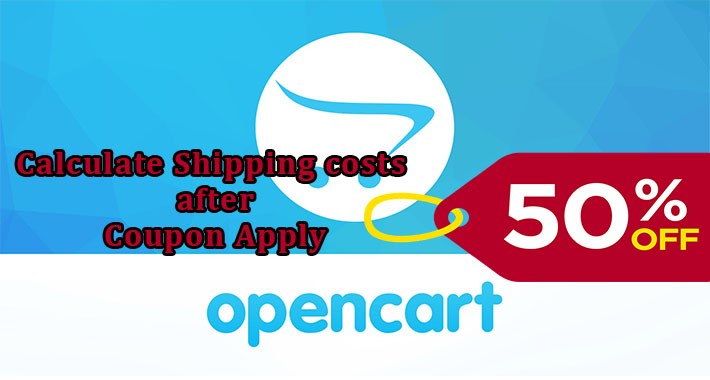 This extension modificates how the shipping costs are calculated when customer applies a coupon.

By enabling "Free Shipping OCMOD Calculate after Coupon apply" shipping cost will auto calculated on the price after discount.

For example

Lets say store offers a coupon with 50% off.
And the store owner has set free shipping for total over 60$.
The customer makes a total order of 100$ and uses his couppon -50%.
So the new clear value of customer's cart will be 50$ which means that he now has to pay shipping costs!

OpencCart's default behaviour of calculating the shipping costs before any coupon usage isnt actually a bug but in some countries it doesnt work like this.

The extension has been tested and works perfectly with default theme. If you use an other theme and our extension doesnt work we will be happy to make any modifications to adapt it for your theme.
Thank you for your support!