With this module you can choose an image for each product option value.
These images are displayed on the product page.
Features
Choose an image for each option value in the product edit form
Display the images in the drop down menu(select menu)
Display the selected image option instead of the original product image in the shopping cart
Live demo
Front-end
Admin Product Form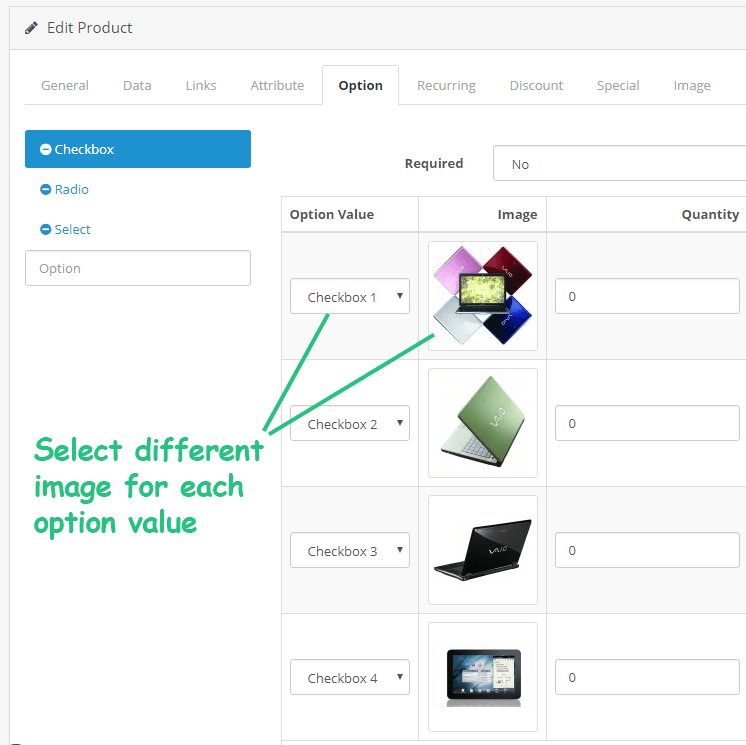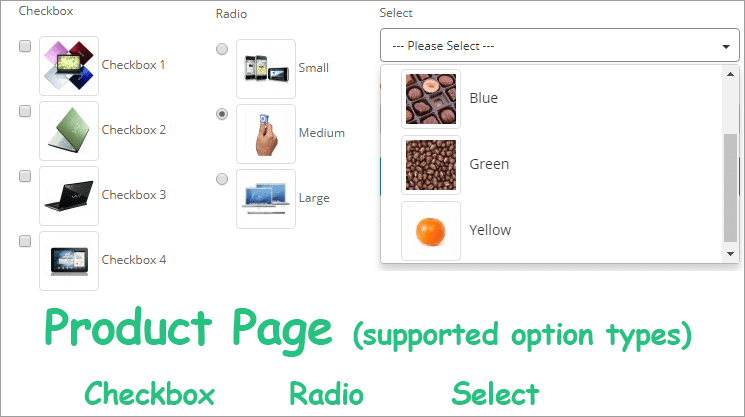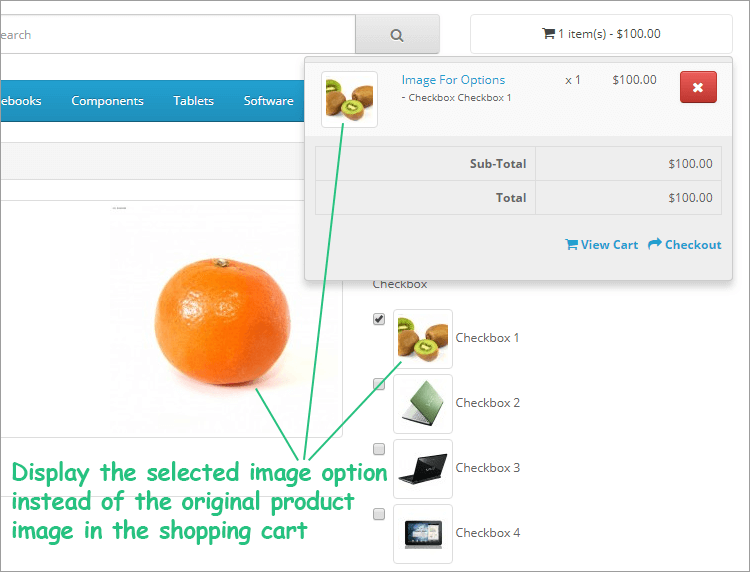 Install Instructions - OCMod
- Login to your OpenCart Admin panel
- Go to Extensions > Installer and upload the file suited for your OpenCart version
- Go to Extensions > Modifications and click Refresh
Free Installation and Support
No core files are changed or replaced.