Classified is made for those you want to sell product and allow their customer to list their product too on their website.
This means you can sell your product and let your customer list their product too. By Using this Classified will turn your website into quicker or OLX like listing website. We carefully crafted this (((theme))) with a strong focus on usability and seller experience. Its setup will take 5 min and your classified website is ready.
A customer can directly list their product to your website from their account and become a seller. We also take care of the design of Listing so it will not compete with your product pages. Admin has full control over the website, and whenever required Admin can change submission form, There are a lot of features we added to make your Admin life easy. Here are features described.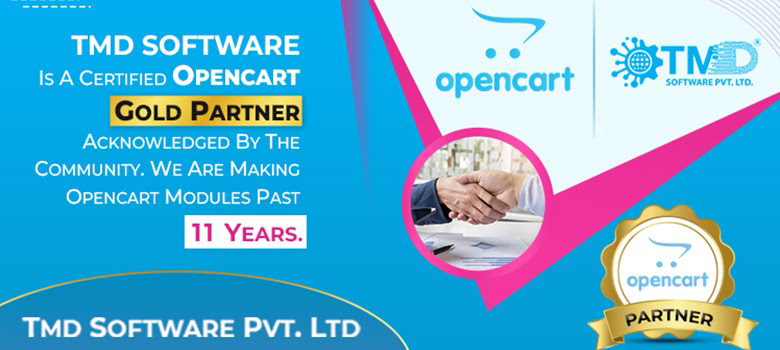 Admin can create Listing Promotional Package Plan
------------------------------------------------------------------------------------
Unlike other themes, Classified gives facility to make promotional package plan for classified listing where price and ad time frame given. Admin can also select an icon for the package which makes your all packages different. While creating product listing, a seller can select these package to promote their listing.
Customer can submit listing from their account
-------------------------------------------------------------
Customer looking to list their product into the website where he/she might Inquiry about it. It is easy now, There is an option to add listing through the listing form. There is another feature. A seller can also select Country and city or region, This will display on his/her ad detail page. This information will also be used in a search result. Google map will auto take address you have entered on your listing.
1. Customer Login our account .
2. Click on classified Dashboard .
3. On Profile Dashboard Customer can manage our Ads Listing.
Auto Activate and Deactivate Classified Ads
-------------------------------------------------------------
When it comes with deactivate and Ad cost calculation than this Classified will help you. It comes with built-in feature like auto checking ads expire date and price of ads. Whenever Ads are reaching to their expiry date then ads will auto deactivate on that date. Let's have an example, I have selected a package of 1 week, paid package price that was $10. I have placed the ad on 1 May 2018. My Ad will auto deactivate on 8 May, as I had selected one week classified package plan.
Auto Deduct Money to Admin
------------------------------------------
Whenever the seller selected package plan to create their listing on the website, They must have to pay package price to place ad. We have integrated Paypal as a payment method. This payment method is widely in use. After selecting package than seller will redirect to PayPal where he/she can pay.
1. Customer post a classified ads .
2. In bottom of classified ads form there is display packages option .
3. If customer choose classified plan than redirect on Cart page .
4. Without classified plan listing will also Published on website.
Real-time Customizable Ad Submission Form
--------------------------------------------------------
We have seen many Classified website owners going to the developer to make changes to their listing submission form. That's why Name_of_product have implemented the feature of custom submission form specifically for the individual category. Admin can create a new submission form for all category. Like car category have different listing submissions form and Books category have a different listing submission form. It will give flexibility to the Website owner to get the full detail of item to display to the visitor.
Charge for Sponsor list
--------------------------------------
There is one more feature which helps Website to earn little more. That is displaying the sponsor list of a seller. To promote own classified listing on the website, a seller must have to pay for it. An ad will display on Top of other ads on all pages, like Search page, Category List page, and other pages. Ads will only be visible on top until sponsor time does not expire. After the package plan is over than ad listing will be placed back to their default position. Ranking in Search and category and subcategory will be according to various factor.
product inquiry
---------------------------------
Seller or customer can ask more information about the product you have list. There is an Inquiry button present on listing detail page. An Inquiry form will open, the user will enter his/her question and. Seller will get the question asked by the user. In Seller Panel, There will be Inquiry list will be created. Moreover, seller can give a reply back to the user who asked the question about the listed product.
Advance Seller Dashboard
-------------------------------------
Seller panel is designed with deep research. All Page links can be found easily. Seller Dashboard contains information like image
Dashboard, My Ads, Favourite Ads, Messages, Setting. Favorite Ads, Setting. There is a small description also showing.
Advanced Search Page
----------------------------------
Search Page is one of the most important parts of any website. Name_of_product have advanced filter like, search by Country, city, region, subcategory, search term etc. Also according to category or subcategory, other search fields will also display. Example, Car category have color, size, other fields. These fields also show on the search page to give user exact search result what they are looking for.
Seller can manage own list
-----------------------------------------
Seller will have their own Panel, where they can manage own listing. A seller can add new List from here. Or Editing existing product list or deleting the existing listing.
Favorite Ads
--------------------------------
We all want to make a separate list of our favorite things right? On every listing individual page contains a favorite icon. By pressing the favorite icon, that ads will be added to your favorite ads list. A seller can create their favorite ads list.
Admin Features are
-------------------------------
Manage classified list
Admin can manage all classified listing submit by sellers. Admin has the option to disprove or approve listing. Also, Admin can edit Listing. Disapprove ad will be not displayed on a website but will display on seller panel. An ad will display like "Admin had disapproved your ad ??? ".
Seller Management
-----------------------------
Admin has control over Sellers. All seller will be a list out in the seller list page. Where Admin can check seller detail. If needed, disable seller to log in. Admin may also change the detail of the seller. A disabled seller cannot log in to a website and hence makes their account blocked. Admin also can delete Seller account. When deleting seller account all ads submitted by that seller will also be disapproved automatically.
Give Your Brand Feel in Email
-------------------------------------------
Email is sending at specific event occurred like New Ad Approval, Ad Inquiry, Inquiry reply, Ad Report. Admin can make own Email template using predefined code. Admin can create an individual email template and assign to individual events.
Whenever events occurred than seller will get an email which have exact content like email template.
Also, Setting contains Google Map API key. Here you must enter API key to activate Google Map for your LIsting. Payment setting also here.
Classified Category
-------------------------------------
Classified Category is specifically created for classified listing. this category will not show on the product category. Admin can create as many categories as they want. subcategories can assign to category(s). Category and Subcategory deep linking also supported. These categories will show on the website as well in Create Ad form, Seller can select category.
Classified Setting Option
---------------------------------------
Giving your website the same color and look is a very important factor for retaining people acquisition. That's why Name_of_product consist of color management. Like, Classified listing title, Price, Icon Border, Search Button Color, List And Grid Button Color, Filter Title, Filter Background etc. There is more color option available which can be used to use to match with your existing color theme of your website.
Admin can see Seller Payment History
----------------------------------------------
All payment made by the seller will display here. List has the detail of ads which used a package to show their listing sponsor.
Recently made payment will be on First. A report will contain Seller name, Package Name, Package Price, Classified Listing title, Order status, Expiry Date of listing.
Support
---------------------------------------------------------------------