Opencart - WebP Image Module
with free installation.
WebP is a new and popular image format that provides superior lossless & lossy compression for images on the web. Using WebP, web developers and webmasters can create smaller, richer images that make the web faster and can get good page score with better seo optimization.
Extension Features
★ Optimize page size
★ Increase page score for better seo
★ Deliver webp image if browser support
★ set image quality
★ Create webp images from JPEG/PNG, no need to upload new image files
★ Easy to install with default OpenCart Installer Page
★ No changes in core file, Installation docx included.
Extension Compatibility
★ work with iSense image water mark plugin
★ smoothly work with Journal theme
if you have any confusion about your store or custom work, please contact at ocpedia@gmail.com before purchase.

WebP for accelerating your opencart store images and boosting SEO

username: demo
password: demo


Journal3 Demo

username: demo
password: demo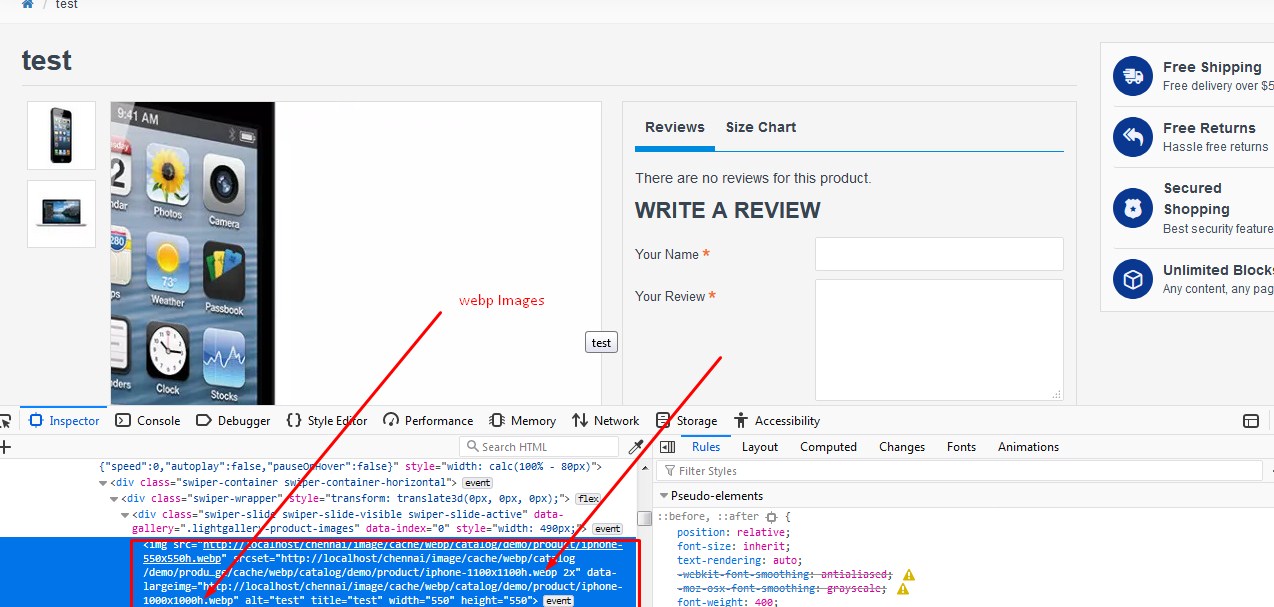 ★if web is not supported in any platforms. primary image format will deliver like jpeg/jpg/png etc.★
webP related FAQ
https://developers.google.com/speed/webp/faq
★★★ Free Module Included :
Store TimeZone
★★★
Rate and review extension..
Thanks & Regards
OpencartPedia Team
Support & Feature Requests
==========================
Please address your questions, opening a support ticket at ocpedia@gmail.com