Tmd OpenCart Email Verification Extension
====================================================
TMD email verification extension is one of the most powerful, features rich, easy to use extensions for email verification of the customer.
With the email verification OpenCart module you can verify the customer's email address before they Login account after Create a new account on your website. So without verifying an email address, a customer can't login into a new account, and therefore this it grabs you genuine customers with real email addresses.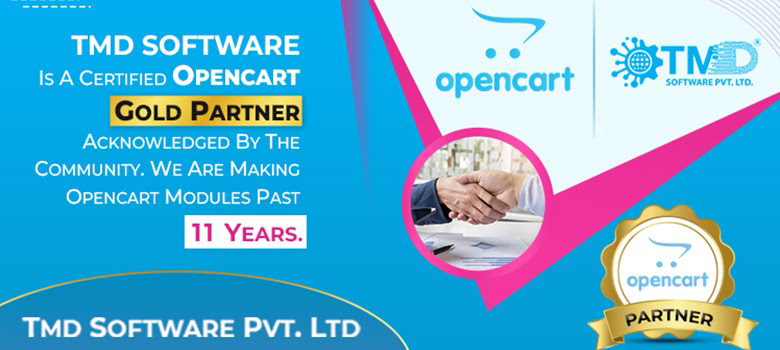 Admin is ensured of a Secured Login of a customer on his website. because it stops fake accounts and spam customers on website. Users will login in to store as a customer by an Email verification process.
Features It is packed with
=====================================
Module is designed by taking care merchant website and their customer engagements. Website can customize label color, text, font and their position of appearance.
The latest technologies have been used to make it quick and easy because all templates of mail are customized so admin can modify email mater according to need. so this simple Process makes it user-friendly.
There is a pre-built email template present. Admin can change the template accordingly. There are shortcodes present. Admin can use them to create a new template within a couple of mins.
Email verification
Email template customization
Verification Page
ShortCode for email template
Email Verification Template
Confirmation Template
Registration Verification Page
How It Works
=======================
Email Verification module sends an activation link on email whenever a customer tries to register. The customer gets verification links with a new account in the notification email. Admin can see user status from admin panel.
Admin does not need to create or send an email verification link, the module does it automatically email verification. This module is multi-store supported. Just install it and your website is ready to get verified customers on website.
The customer won't be able to login to the website, after verifying email, they will login.
Send automatically verification email.
The email contains a verify link.
Easy to Customize
==============================================
OpenCart email verification extension provides customize options, which manages by admin panel like design email template according to need. Show/Hide email verification option.
Yeah, another useful thing that is shortcode. ShortCodes is particularly helped with dynamic data like username, firstname, lastname, other information automatically gets. This way admin can send a personalized email to their customer.
A good email prevents going to spam folder of email services and maximize the rate of opening.
Email verification.
Email Confirmation Page
Registration Page.
Verification Page.
Increase more loyal customers
=======================================
Having an email verification module on your website, customers will remember your store for the next purchase of a module instead of visiting another Store.
They are likely to make repeat purchases and stores have the chance to build up a good relationship with the customers.it becomes more loyalty of customers in your store.
Defined min and max product quantity.
Increase Average of Orders
=====================================
We know how much effort you did for customer traffic into your online store, Duration or incentives of an email verification package will add extra value on order considerably, that increase profitability average of sales conversion.
Multi-Language Compatible
=================================
Module has a text editor for email template creation. The editor is simple to use for any level of people. Admin can write text in any language. The customer will get an email that contains text that is written by admin.
That's is why this extension is compatible with all languages.
Supports OpenCart 2.x and 3.x versions
===============================================
TMD specially made this module to work on OpenCart versions 2.x and 3.x versions. A module can be easily installed via the upload module section in admin, on your website. Because
this module uses OCMOD. Which does not overwrite OpenCart core files. OpenCart email verification module also works with the cloud online.
Your website remains untouched. All your work will work after the installation TMD module.
Our all modules, extension, and themes are plug and play.
Just install and you are ready to use them right away.
Support
=================
Got pre-sale questions or have questions about support. Please create a ticket. We will help you to get it working.