With the help of the module, the admin can design and print customized barcode labels for your products. Upload custom logo, set height & width, select barcode text to display, set the order of product attributes to show on the labels. You can reduce human work (manually entering information) with the help of this module.


UseCase:
The barcode saves the time of sales agent to enter the product information by manually. The sales agent scans the barcode and adds the product to the cart which will allow a faster checkout process. The product can be easily identified from other products by viewing the details displayed in the barcode slip. The admin can alter the information that is being displayed in the barcode label.
Features:
The admin can enable/disable the module.

Set barcode label dimensions like - width and height.

Upload custom logo and set height & width of the logo for the barcode product labels.

Select what barcode text to display – SKU, EAN, UPC, Product ID.

Set text position – left, right, center.

Select which product attributes will be displayed on the barcode label.

Set the order of the product attributes.

Set text formatting for general text display.

Generate & print barcode labels for multiple products at once.

Module Configuration:
The admin can manage the module from the back end easily. By navigating to Extensions> Module> POS Label, the admin can edit the module and configure it as per requirement.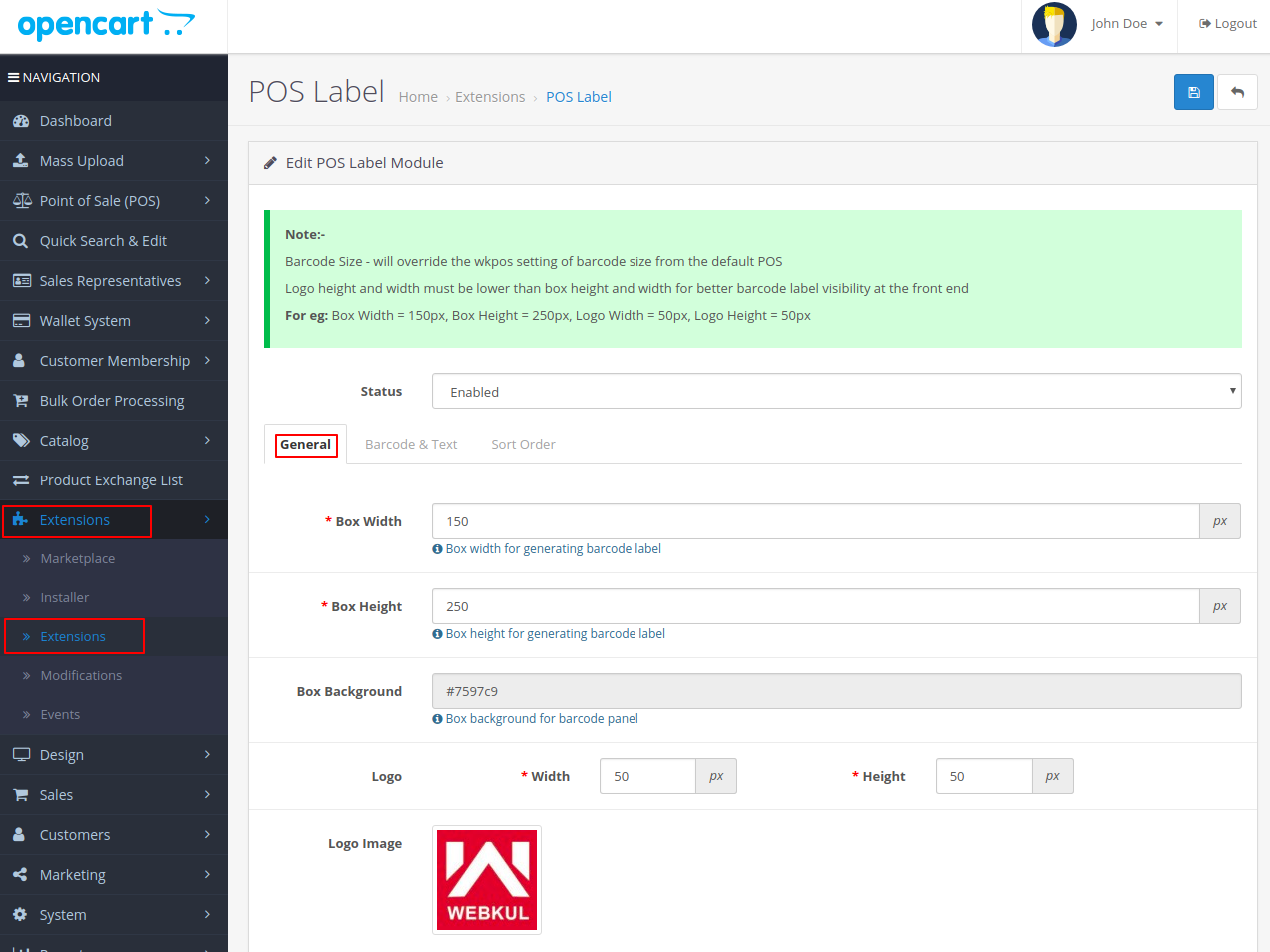 Note:
Logo height and width must be lower than box height and width for better barcode label visibility at the front end.
This module is an add-on of Webkul
Opencart Point of Sale System extension
.
Barcode & Text Configuration: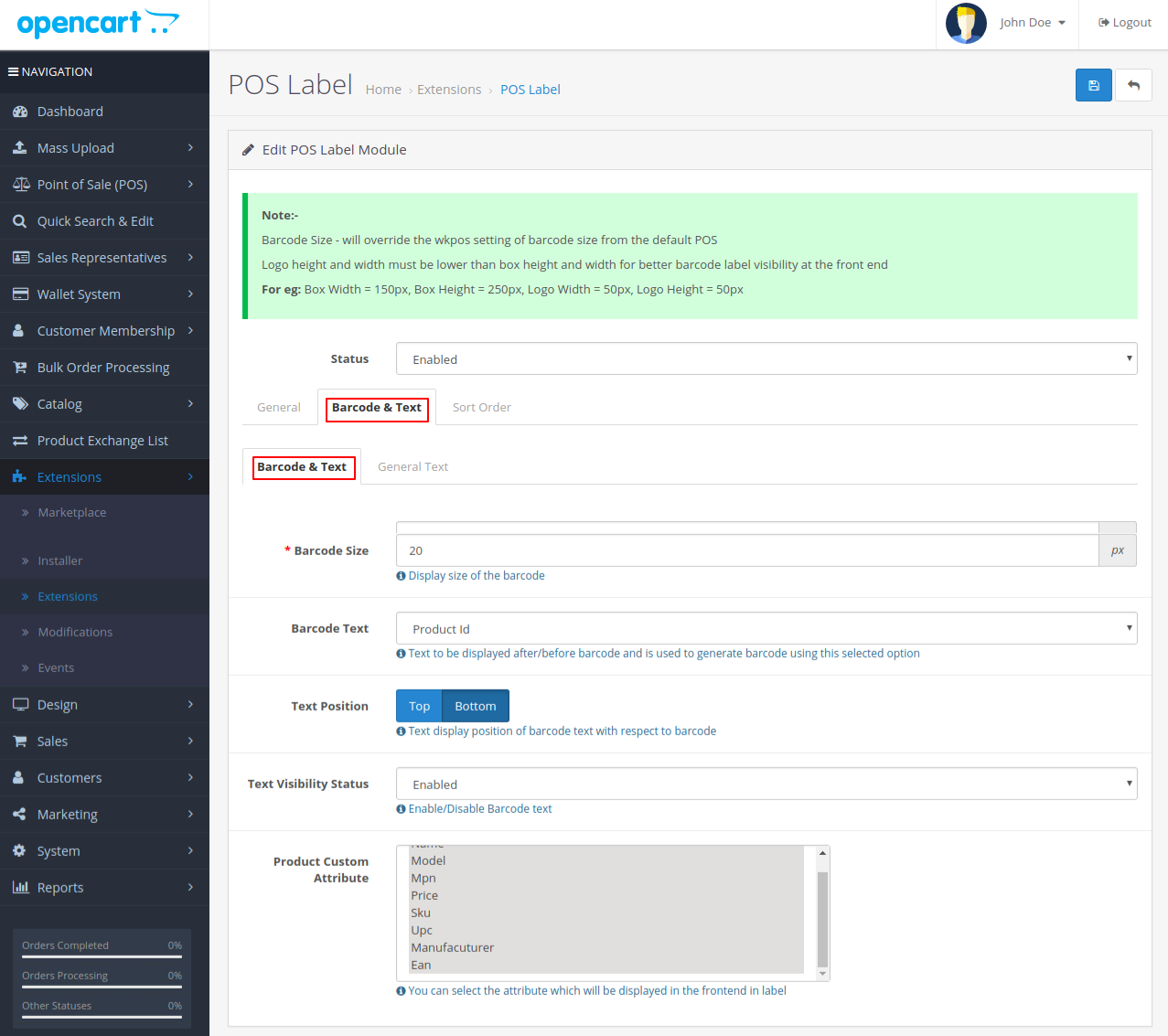 Barcode & Text: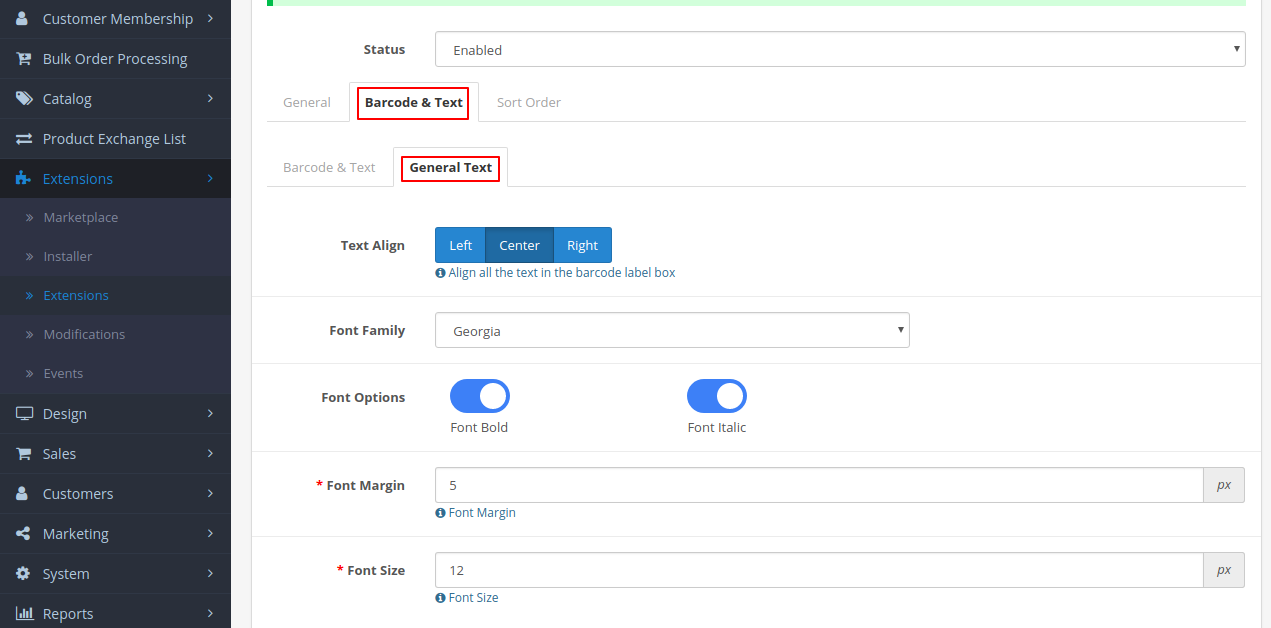 General Text: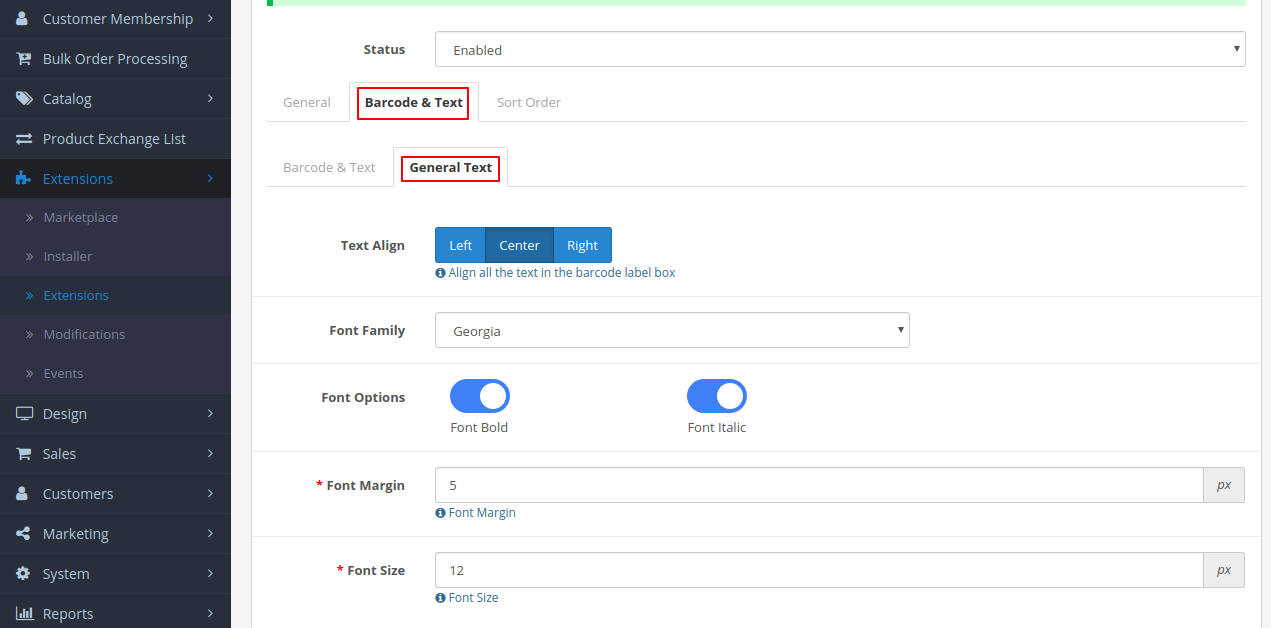 POS Barcode Product Label:
The admin can Generate and print the Label Individually or in Bulk as per requirement.
1. Individual Label Print- To print the label the admin just need to click on " Label Generate " and " Print Label" button as shown below snapshot -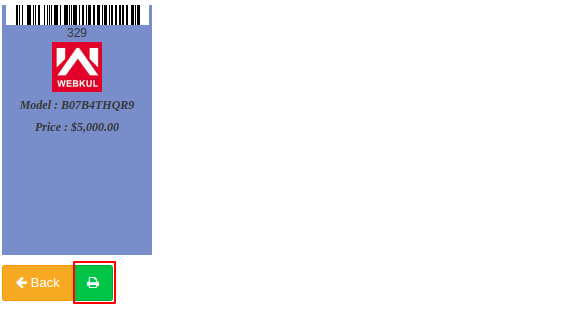 2. Multiple Label Print:
The admin can select the multiple products on the Product Collection Page and click on "Mass Label Generate" and "Print Label" as shown below snapshot –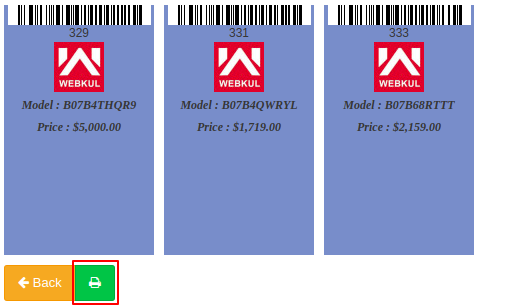 Once the printing is done the admin can add the slips easily to the products.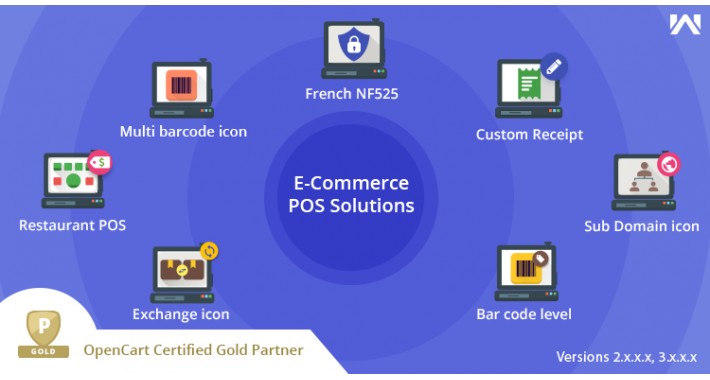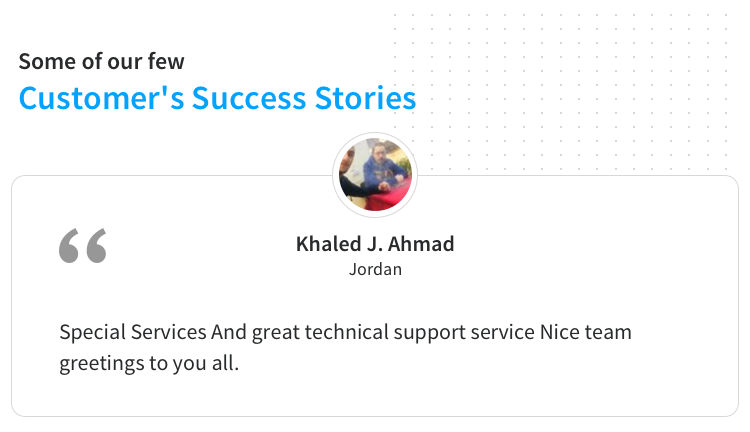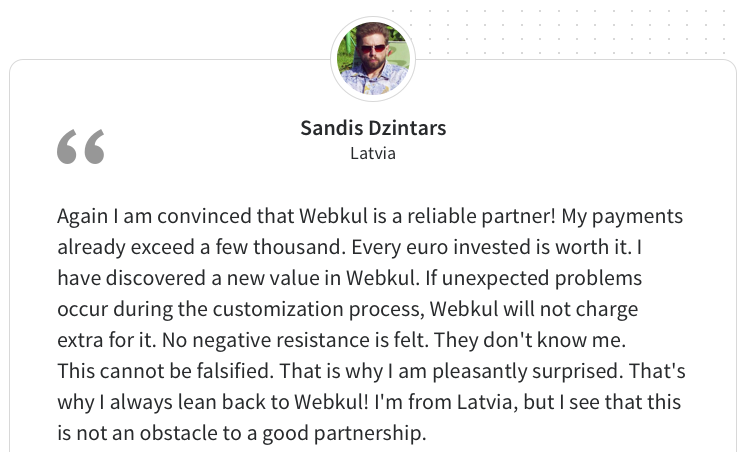 Some Moments Of Appreciation


Support Policy