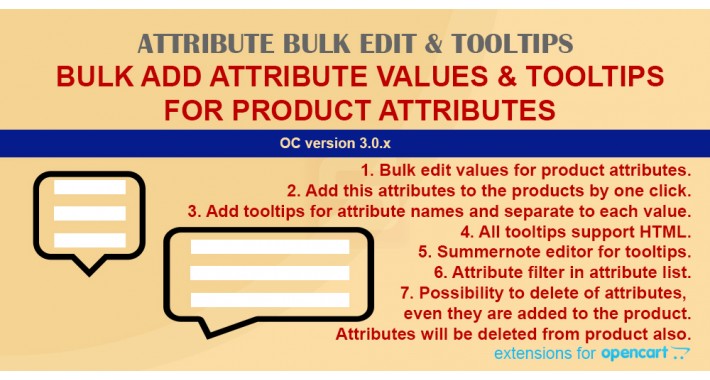 Features:

1. Bulk edit values for product attributes.
2. Insert this attributes to the products by one click.
3. Add tooltips for attribute names and separate to each value.
4. All tooltips support HTML.
5. Summernote editor for tooltips.
6. Attribute filter in attribute list.
7. Possibility to delete of attributes, even they are added to the product. Attributes will be deleted from product also.