Astra
is the go-to security suite for your OpenCart store. With Astra, you don't have to worry about any malware, credit card hack, SQLi, XSS, SEO Spam, comments spam, brute force & 100+ types of threats. This means you can get rid of other security add-on & let Astra take care of it all.
We offer a 24*7 active Web Application Firewall to protect your store in real time, on demand machine-learning powered malware scanner, on-demand penetration Testing, vulnerability scanner & management, IP blocking, country blocking, login activity, file upload rules, and several other features to provide a holistic protection to your store.
Astra is installed as an extension by following self-served, easy-to-follow steps (takes less than 5 minutes). It means there is NO need to change DNS settings, unlike other security plugins.
Through our intuitive dashboard, you can manage all your website & it doesn't come with a hundred buttons that make you feel like you're a pilot in a cockpit!
Astra's promise to a business owner is that their business would be secure without any ifs or buts.
If a business is using Astra, they will be secure – no questions asked.
Features:
Web Application Firewall (WAF)
Robust community-powered security engine
Installs as an extension in your website (No need to change DNS settings)
Real-time SQLi, XSS, LFI & 100+ threats protection
Malware scanning
Bad bots blocking
Country blocking/whitelisting
IP range blocking/whitelisting
IP profiling & tracking
Automated vulnerability scanning
On-demand penetration testing
Malicious file upload prevention
Controlling file upload size
Limiting upload by extension type
Admin login activity logging
Blocking automated vulnerability scanners
Admin brute force protection
Fake search engine bots blocking
File Injection/Webshell protection
Code Injection protection
Directory traversal protection
Automatic blocking of known hackers
Layer 7 DDoS protection
Smart honeypot system to trap hackers
Rate limit web requests
Automatic spam blocking
Content stealing & scraping prevention
Preventing spam comments
Htaccess security
Ever updating rules engine
Powered by community learning
Database security
No latency (Our turbo security engine takes less than0.002s to detect threats)
Hack Removal & Malware Scanner
Website Anti-virus & Anti-malware engine
Fixing SEO spam / SEO poisoning
Japanese keyword hack
OpenCart Store redirect hack
OpenCart Admin panel hack
Fixing Credit Card or Payment Checkout Page hack
Backdoor removal
Brute-force attacks in OC
SQL Injection hack
Google Blacklist hack
Google AdWords hack
Coinhive cryptojacking hack
Deceptive Site Ahead Warning

Intuitive Dashboard & Reporting
Super easy to use dashboard
Threat analytics
Trusting or Blocking IPs / IP ranges
Trusting or Blocking Countries
Hourly admin area login summary
Whitelist or Blacklist GET/POST/URLS
Available in all major languages
Information about threat origin country, browser, device, etc.
One click security for your entire business
Continuous Reports to Keep You Posted (Email & Slack)
Daily email reports giving summary of attacks stopped by Astra
Hourly login summary to track successful & failed login attempts
Slack notifications: set custom rules to notify specific events on slack
Human Support
24×7 chat & email support
Our real human support, known to go an extra mile to bring a smile
Giving hackers a friendly channel to report any vulnerability in your website
Every vulnerability reported by hackers validated by our security experts and only valid submissions reach you
Under the program policy, hackers cannot make any bugs on your website public
Astra Security Seal
Shows you are a security conscious company
Your customers feel more confident in sharing their personal information
Leads to less shopping cart abandonment
More conversions on the website – study would increase in 9.7% in conversion of one website due to Astra seal!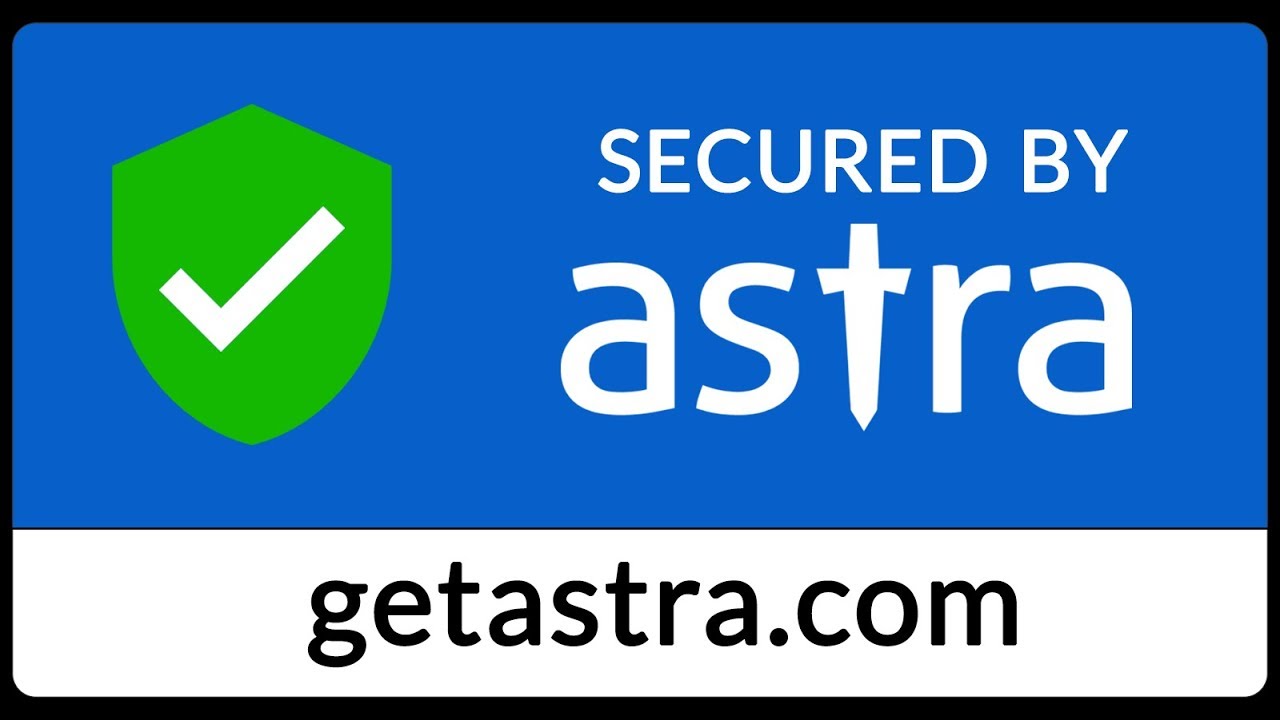 Astra Pricing
Our pricing works per
FQDN
(Fully Qualified Domain Name) & starts from $25/month to $199/month. You can check the detailed pricing & features
here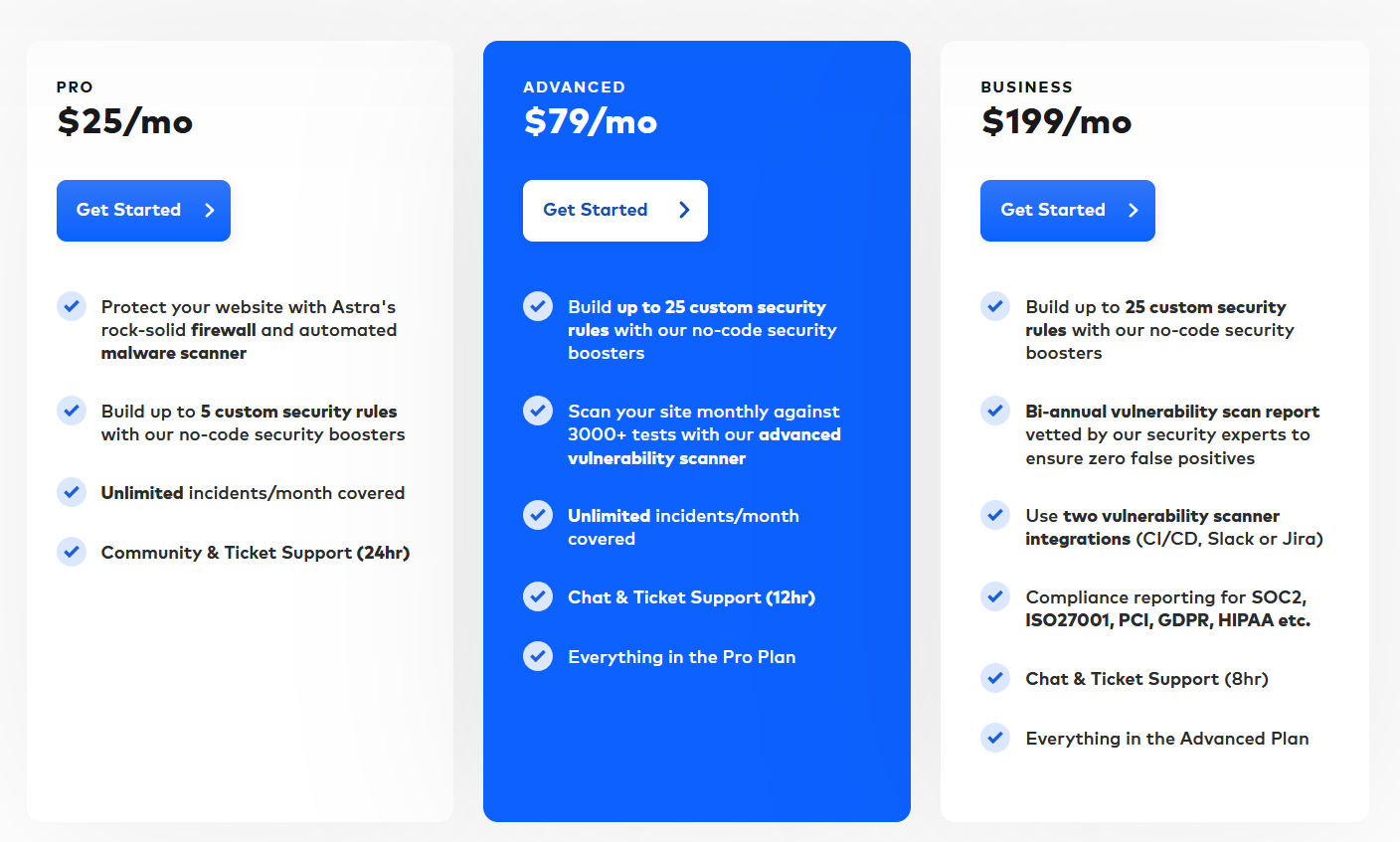 If you are an agency (Hosting Company, Development Agencies & Developers)
Astra agency plan
have amazing discounts for you in store. If you need to find underlying vulnerabilities in your store, our
VAPT plans
would be a right fit for you.
Choose a plan as per your requirement and start protecting your store. If you are at a loss choosing the right plan for you, get in touch with us and we will be happy to help you out.
NOTE: With annual plans you can save flat 15% in comparison to monthly plans.
OpenCart Security Audit & VAPT
A comprehensive security audit for your store with the right mix of automated & manual testing. We perform 1250+ active tests to discover all vulnerabilities including business logic errors.
Be safe from critical issues like CC theft, Malware, Known Exploits, security misconfigurations, vulnerable plugins, payment manipulations & more.
Click here
to know more.
Become GDPR compliant
Astra is not only a GDPR compliant but also gives you the ability to make a cookie consent & opt-in form for your website. Set up cookie consent for your website within minutes, no coding required.
Partnership Program
We partner with hosting, development companies & developers to help them keep their clients secure. In addition, our partner program creates an additional revenue stream for our partners.
Click here
to know more!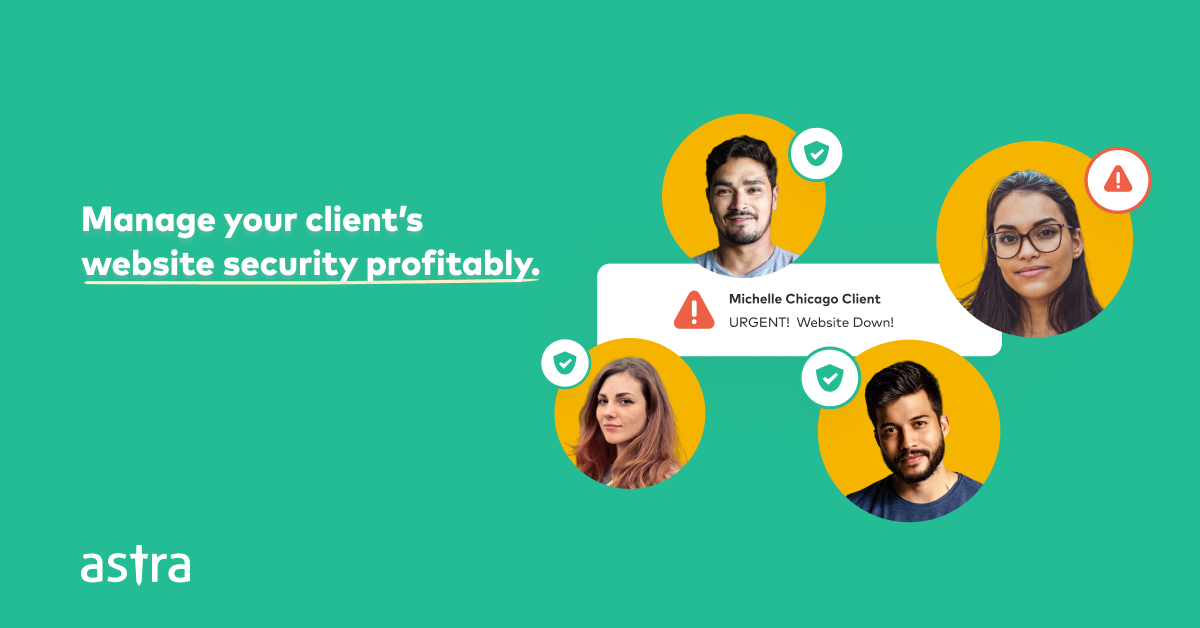 Top brands secured by Astra:
Astra is trusted by some top brands like
Microsoft, Adobe, Yahoo, Blackberry, Gillette, Carrier, Hotstar, LIC, Oman Airways, Nasser Pharmacy, The Cheap Place, Viharmonic, ModMyPI, Dim-el
& more.