What this module does
With this extension you can assign your discount coupons to products of certain brands (manufacturers).
If you choose one or more brand in the coupon editing form, the coupon will only be valid for products of selected brand(s).
Live Demo
Admin Coupon Form
Front-end
For testing, you can use "sony" as coupon code, this coupon works for "Sony" brand products only.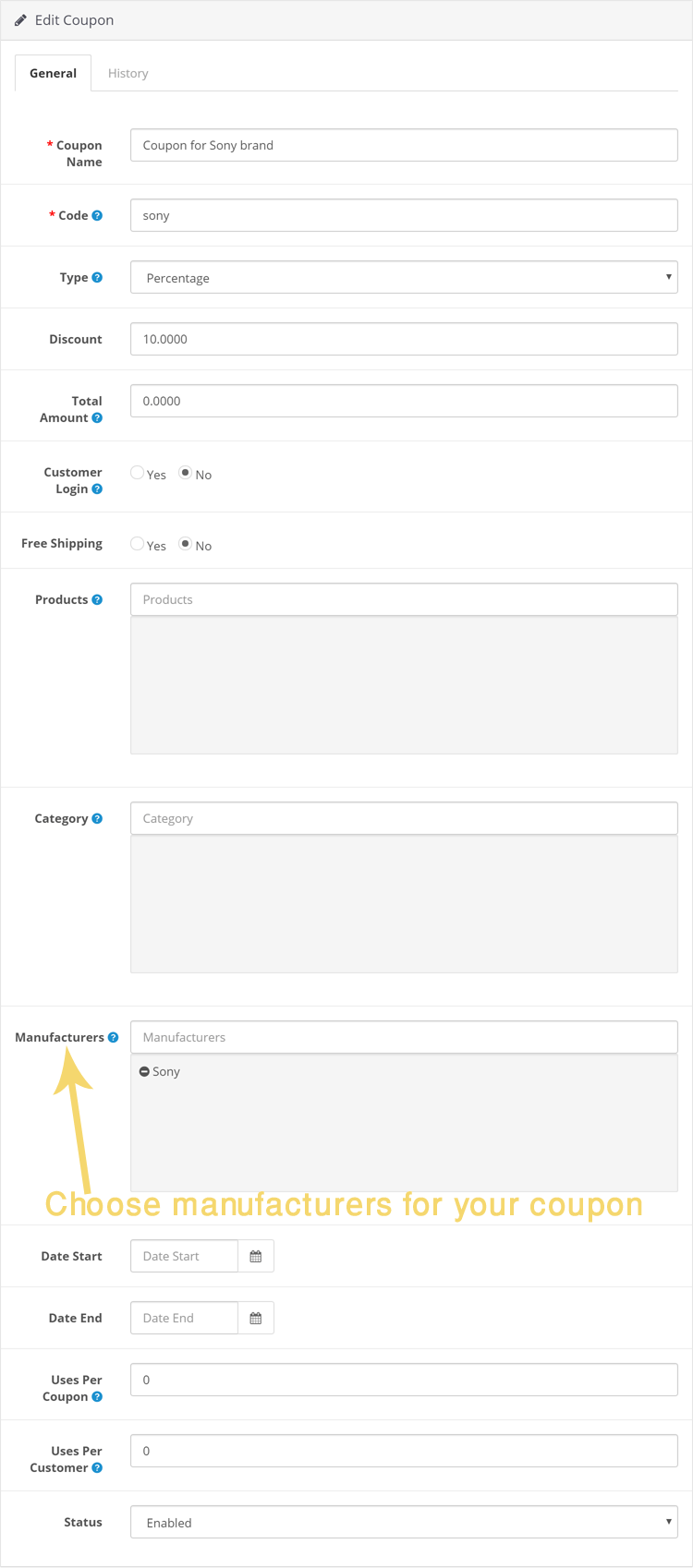 How to install
- Login to your OpenCart Administration panel
- Go to Extensions > Installer and upload zip file suited for your OpenCart version
- Go to Extensions > Modifications and click Refresh
- Go to Marketing > Coupons > add or edit a coupon
Free Installation and Support
support [AT] digitcart.ir
sabeti05 [AT] gmail.com
DigitCart Support
No core files are changed or replaced.