iExtend SEO Guru All in one SEO Extension for OpenCart:iExtend SEO Guru All in one SEO Extension for OpenCart:
The iExtend SEO Guru an "
OpenCart | All in One SEO Extension
" is another milestone achieved by iExtendlabs.com. We have compiled almost all of the major elements of On-Page or On-Site SEO which are not only necessary for search engine optimization of any Opencart Store but also plays a vital role in making any Opencart Store or website Search Engine Friendly.
NOTE: Please do take a fresh Complete Backup of your Store before installing any OpenCart Extension. So in Case of any issues, you will be able to restore your backup and your store will be as good as t was before the extension installation.
We have not only focused on the compilation of On-Site SEO Factors in our extension, as we have exclusively paid attention to the user convenience in the development of
iExtend SEO Guru
.
User-Friendly iExtend SEO Guru Admin Panel:
The iExtend SEO Guru is powered with a SELF Explanatory and very user-friendly Admin Panel which is integrated right into the OpenCart Admin Panel, thus helping you to find all the Opencart SEO factors at one place and at one glimpse.
The iExtend SEO Guru Admin Panel Overview:
There are 7 parts of Admin Panel which provide solutions to all your on-site SEO requirements. Which are as follows:
1. SEO Reports
2. SEO Manager
3. Products
4. Categories
5. Information
6. Manufacturers
7. Sitemap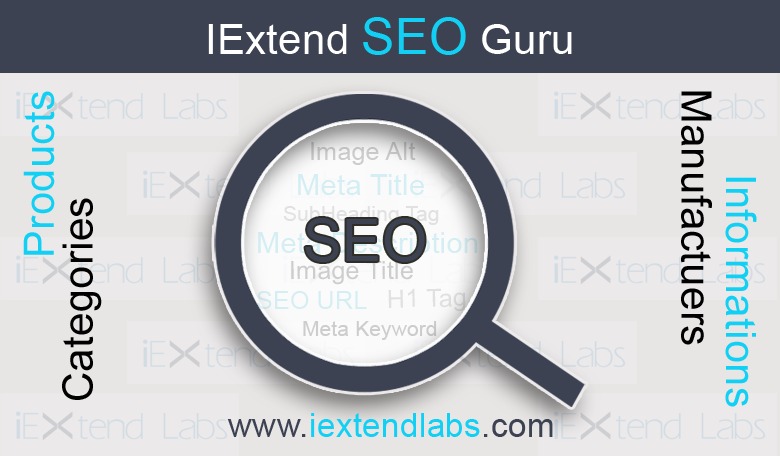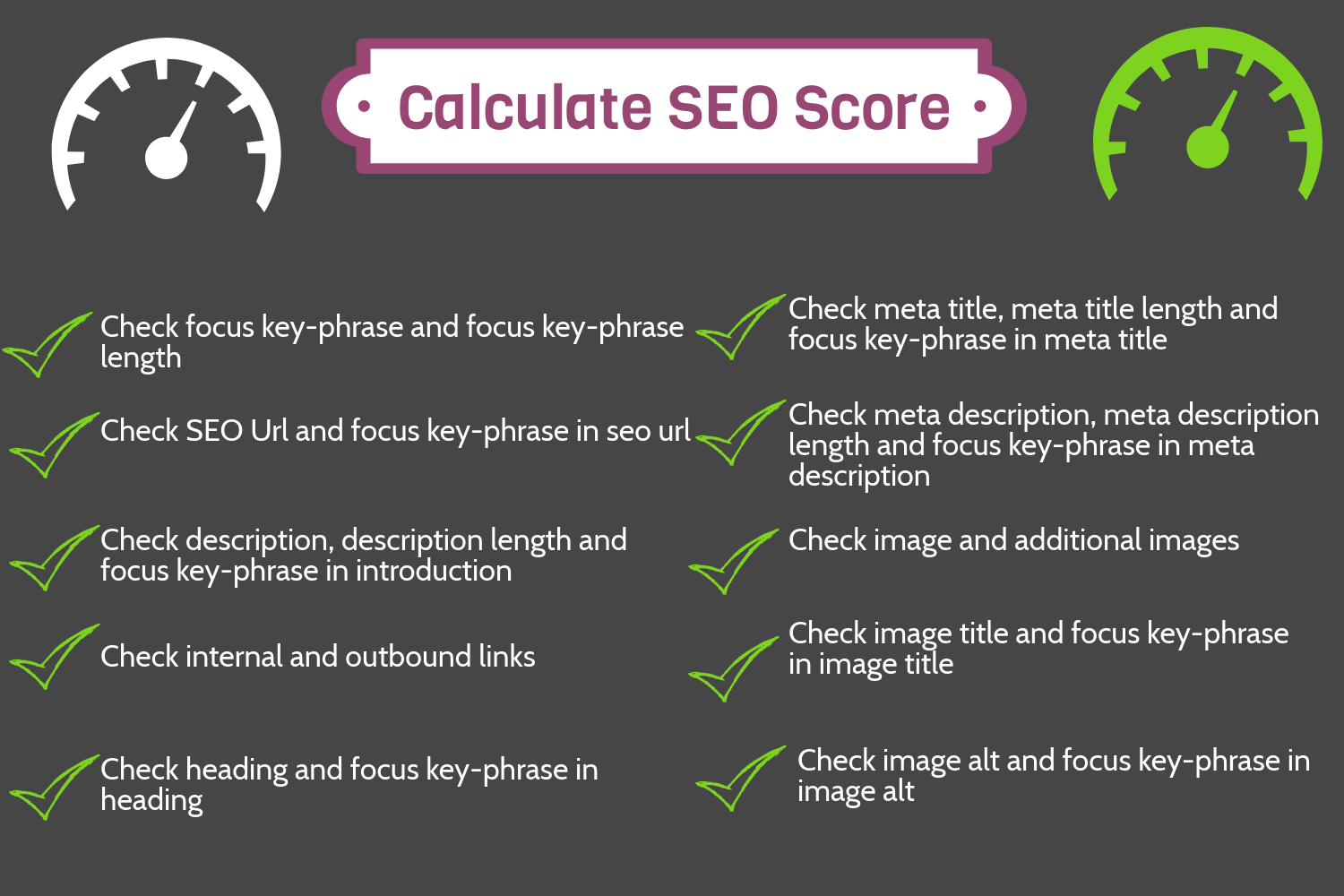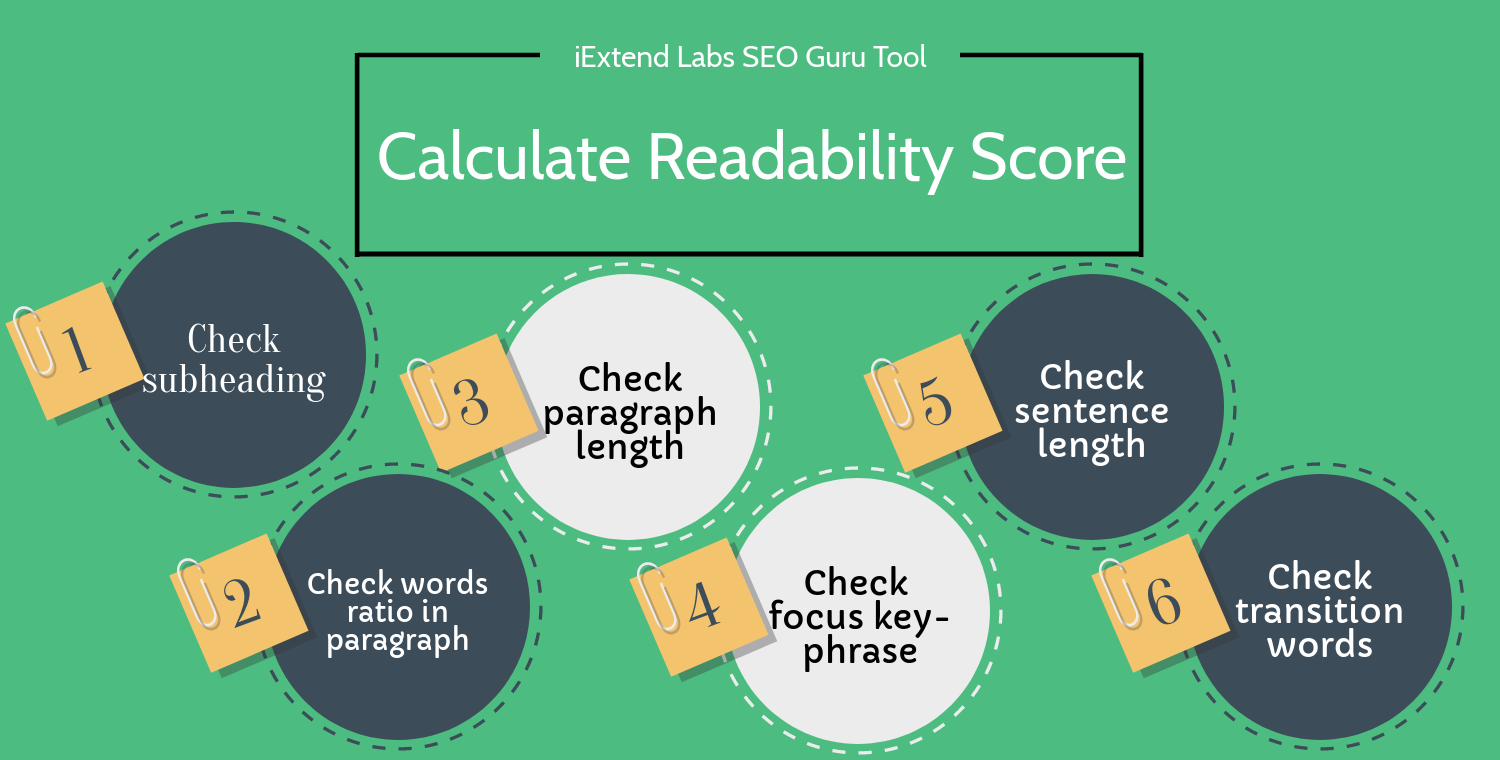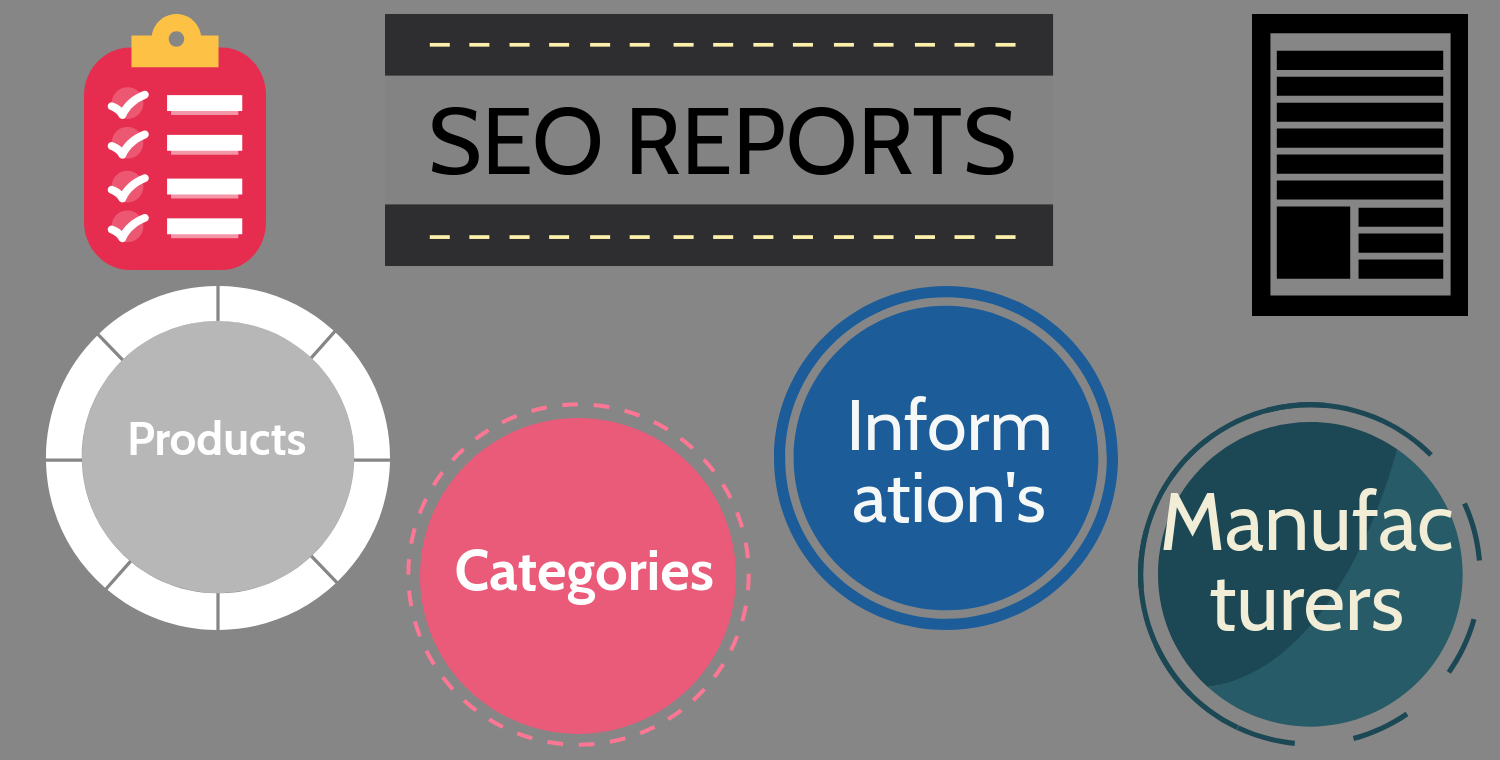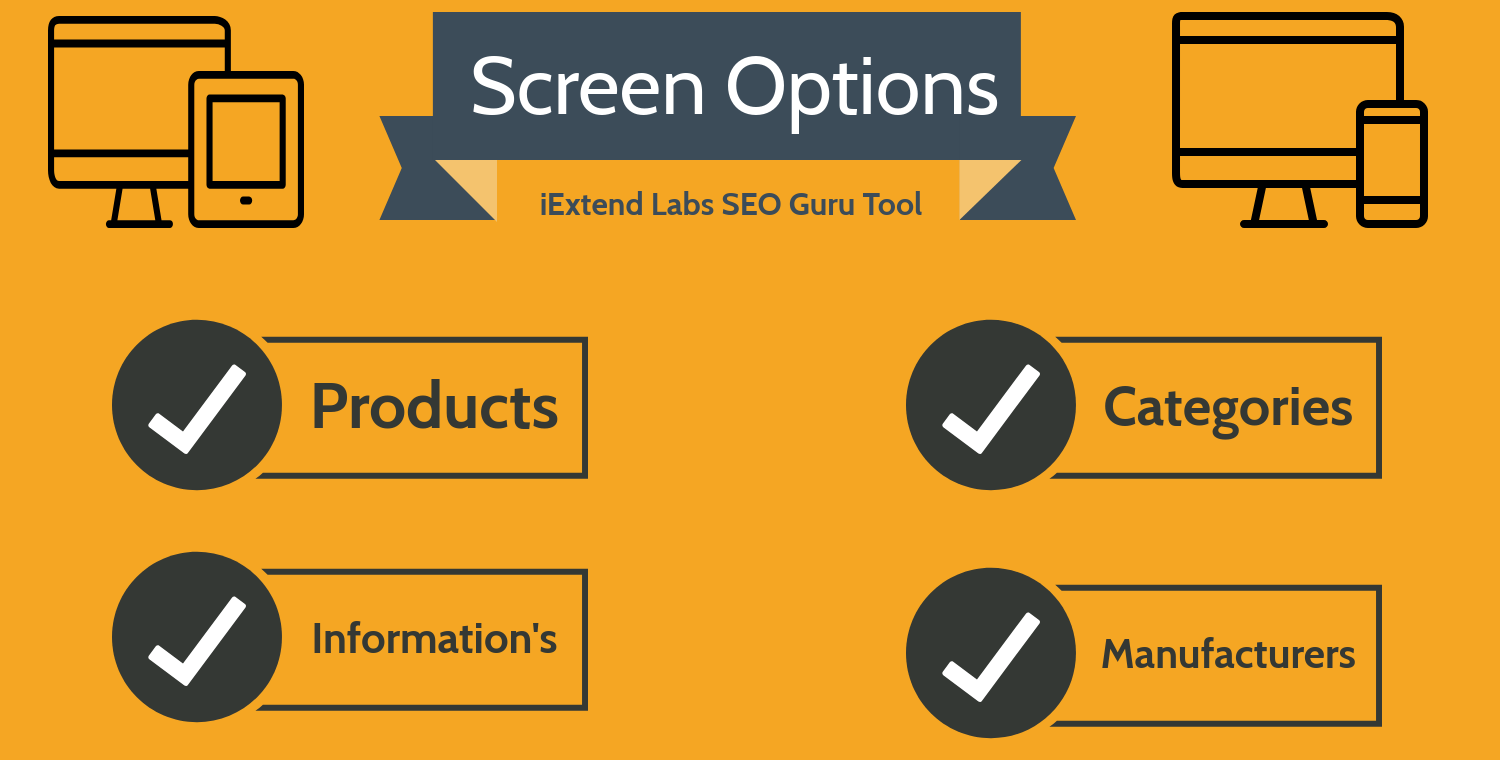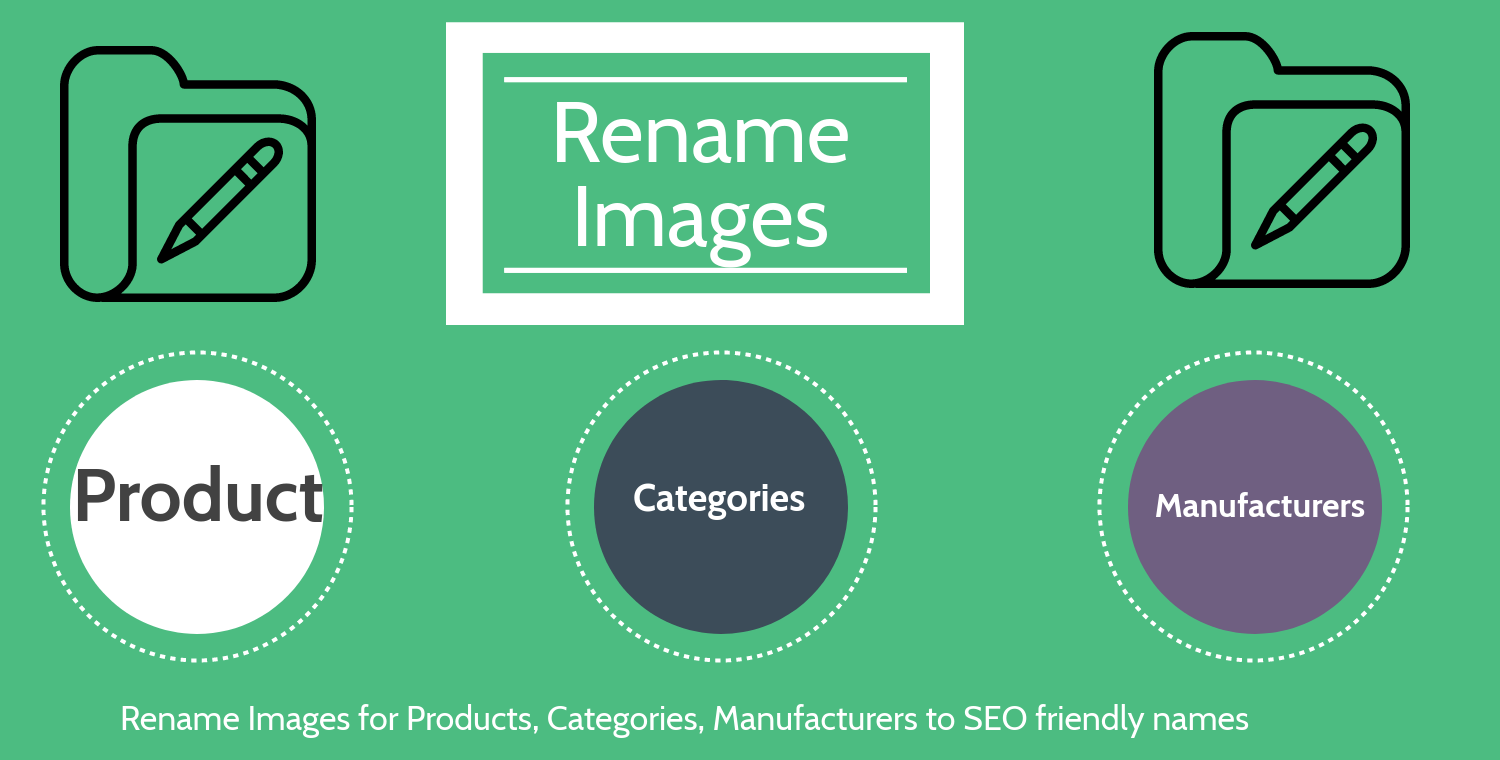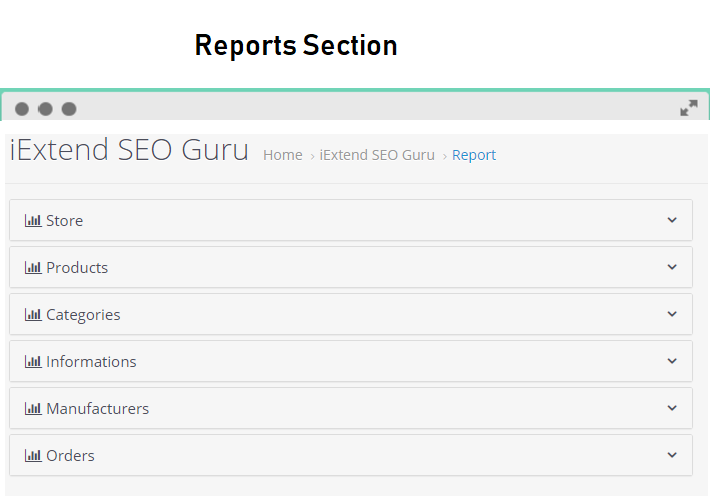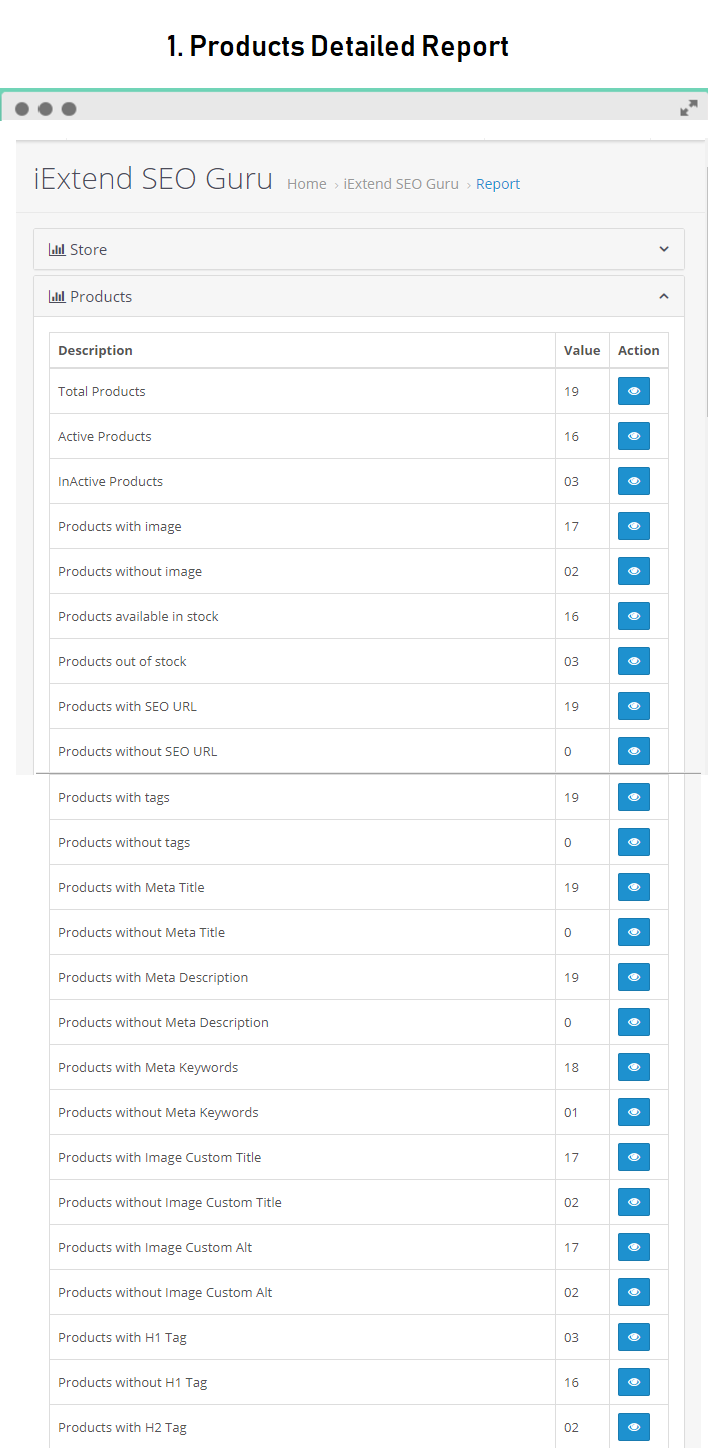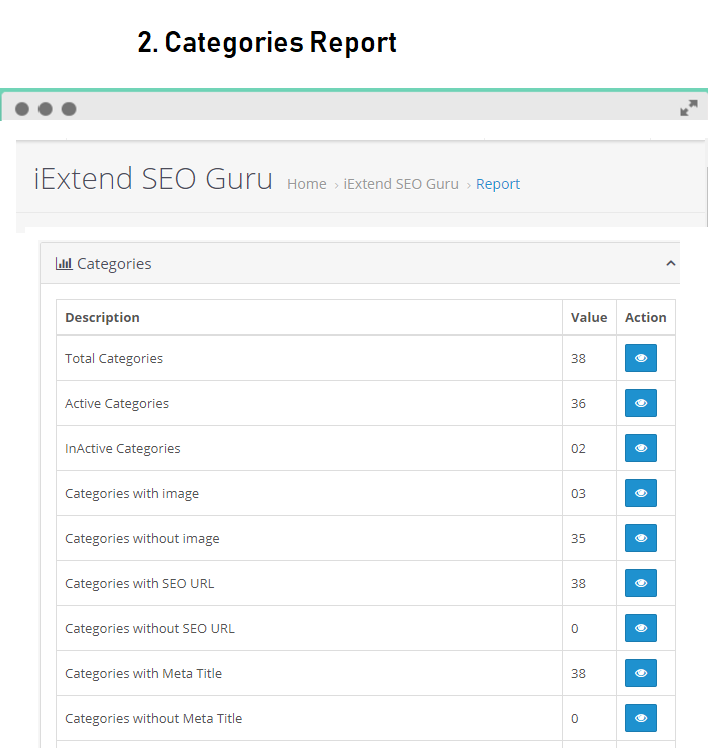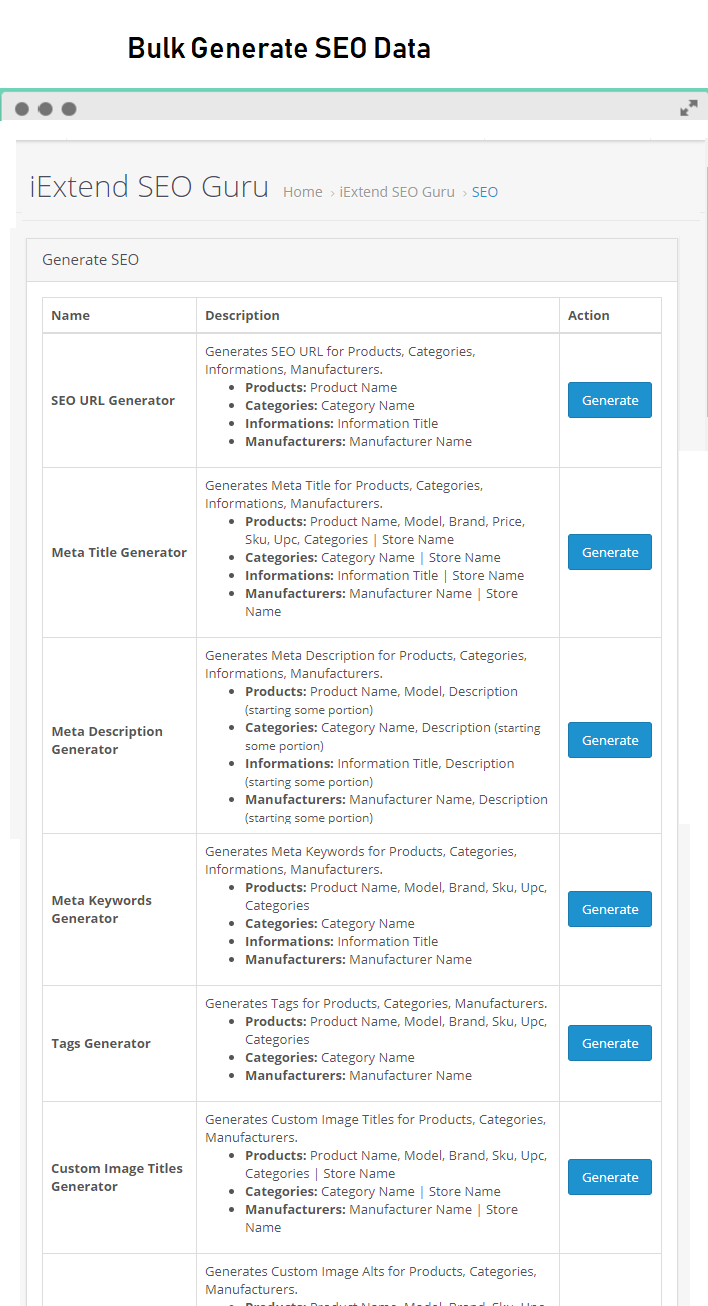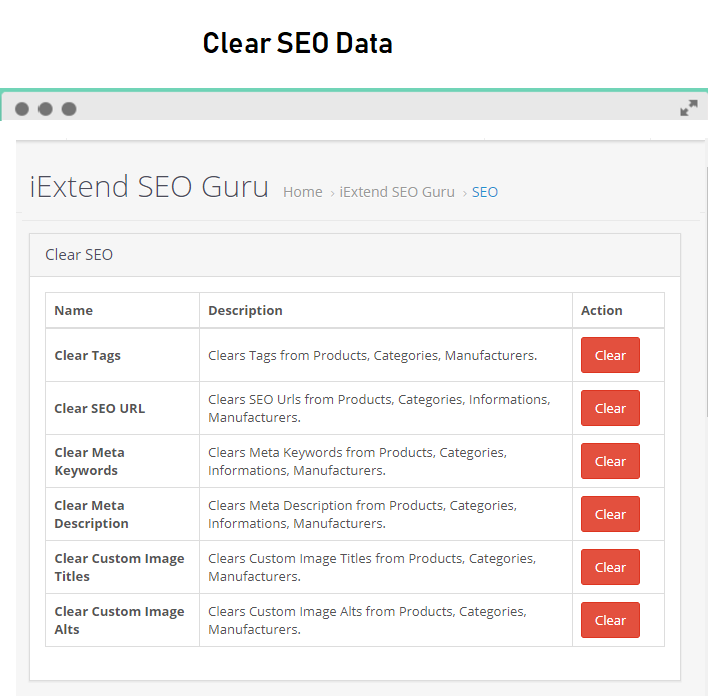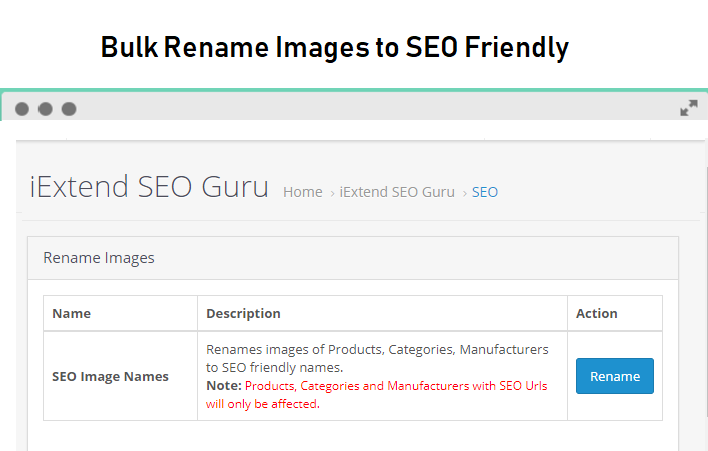 OpenCart SEO Extension Demo:
http://demo.opencartcasts.com/iextendseoguru/admin/
User: demo
Password: demo
Custom Fields:
Products:
Image title, alt
Additional Image title, alt
Focus Keyphrase
Categories:
Tags
Image title, alt
Focus Keyphrase
Manufacturers:
Tags
Description
Meta Tag title
Meta Tag Description
Meta Tag Keywords
Image title, alt
Focus Keyphrase
Additional Filters:
*check the existence/status of following filters
Products:
Tags
Quantity
Meta Tag title
Meta Tag Description
Meta Tag Keywords
Image
Image Title
Image Alt
SEO URL
H1 Tag
H2 Tag
Categories:
Tags
Meta Tag title
Meta Tag Description
Meta Tag Keywords
Image
Image Title
Image Alt
SEO URL
H1 Tag
Manufacturers:
Meta Tag title
Meta Tag Description
Meta Tag Keywords
Tags
Image
Image Title
Image Alt
SEO URL
H1 Tag
Features
Generate SEO
*2-options: generate for all on one click or for selected items -> for each operation
Generate SEO URL for Products, Categories, Information's, Manufacturers
Generate Meta Title for Products, Categories, Information's, Manufacturers
Generate Meta Description for Products, Categories, Information's, Manufacturers
Generate Meta Keywords for Products, Categories, Information's, Manufacturers
Generate Tags for Products, Categories, Manufacturers
Generate Image Title for Products, Categories, Manufacturers
Generate Image Alt for Products, Categories, Manufacturers
Rename Images
*all on one click
Rename Images for Products, Categories, Manufacturers to SEO friendly names
Clear SEO
*clear all on one click -> for each operation
Clear SEO URLs for Products, Categories, Information's, Manufacturers
Clear Meta Descriptions for Products, Categories, Information's, Manufacturers
Clear Meta Keywords for Products, Categories, Information's, Manufacturers
Clear Tags for Products, Categories, Manufacturers
Clear Image Titles for Products, Categories, Manufacturers
Clear Image Alts for Products, Categories, Manufacturers
SEO Reports
For Store, Products, Categories, Information's, Manufacturers
Screen Options
For Products, Categories, Information's, Manufacturers' lists
Calculate SEO Score
*for products, categories, information's and manufactures
Check focus key-phrase and focus key-phrase length
Check SEO Url and focus key-phrase in seo url
Check description, description length and focus key-phrase in introduction
Check internal and outbound links
Check heading and focus key-phrase in heading
Check meta title, meta title length and focus key-phrase in meta title
Check meta description, meta description length and focus key-phrase in meta description
Check image and additional images
Check image title and focus key-phrase in image title
Check image alt and focus key-phrase in image alt
Check focus key-phrase density
Calculate Readability Score
*for products, categories, information's and manufactures
Check subheading and focus key-phrase in subheading
Check paragraph length
Check sentence length
Check words ratio in paragraph
Check transition words
Extended Site-Map
Get categories and manufactures/brands by tag on Store Front