What this module does
With this extension you can set a minimum and maximum amount for order. Therefore, customers can not place orders at a lower or higher amount.
Live Demo
Module Settings
Front-end
For testing, add above product to your cart and go to checkout.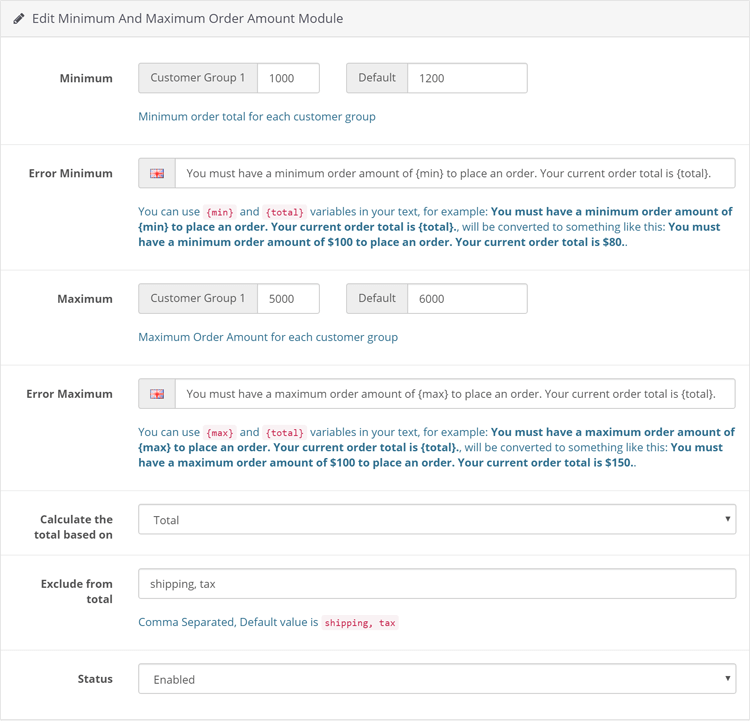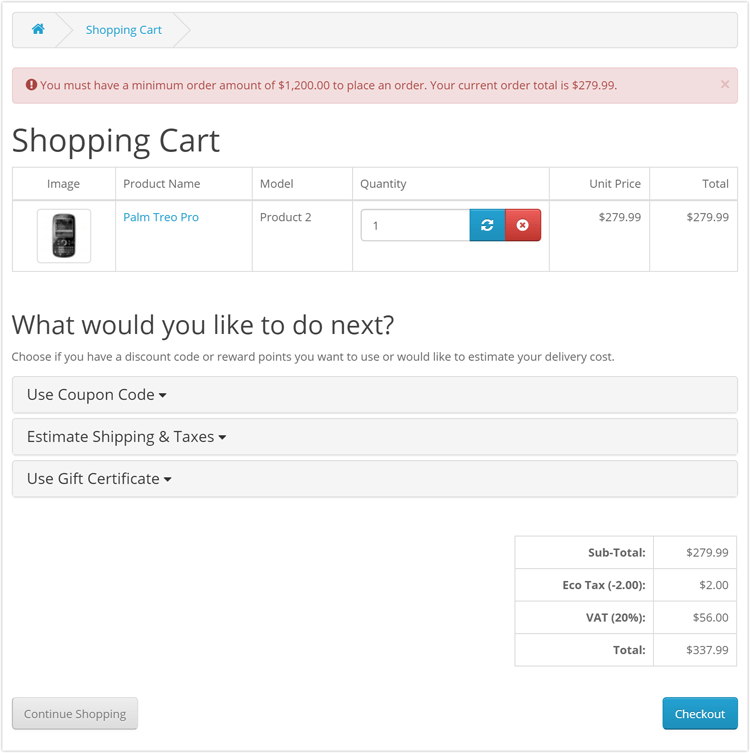 Features
Set minimum or maximum order amount per customer group
Set custom error message from the module settings (multi-language)
How to install
- Login to your OpenCart Administration panel
- Go to Extensions > Installer and upload zip file suited for your OpenCart version
- Go to Extensions > Extensions > Modules > Minimum And Maximum Order Amount > install and configure it
Free Installation and Support
support [AT] digitcart.ir
sabeti05 [AT] gmail.com
DigitCart Support
No core files are changed or replaced.