If you have a printing business, this extension is very useful. It provides a quick way to set up your own online printing portal, where multiple products can be added by admin and then users can customize them.
Customers can
design their own products
using this extension.
This is a
Fully mobile responsive
WYSIWYG (What you see is what you get) tool for creating customized product images.
A high-resolution image is provided to admin for printing purpose, which ensures a very high quality of printing.
The extension has all general purpose designing tools like Text, Clipart, Custom images with plenty of options available for beautifying the final image.
This extension
works with all opencart themes
. If any issue due to the theme, we will fix it for you.
It is to be noted that the Product Designer page comes from our extension and it overrides the product details page coming from the theme.


Admin Demo
Link:
Click here
User
: admin
Password
: demo123
Frontend Demo
Demo 1
Live Link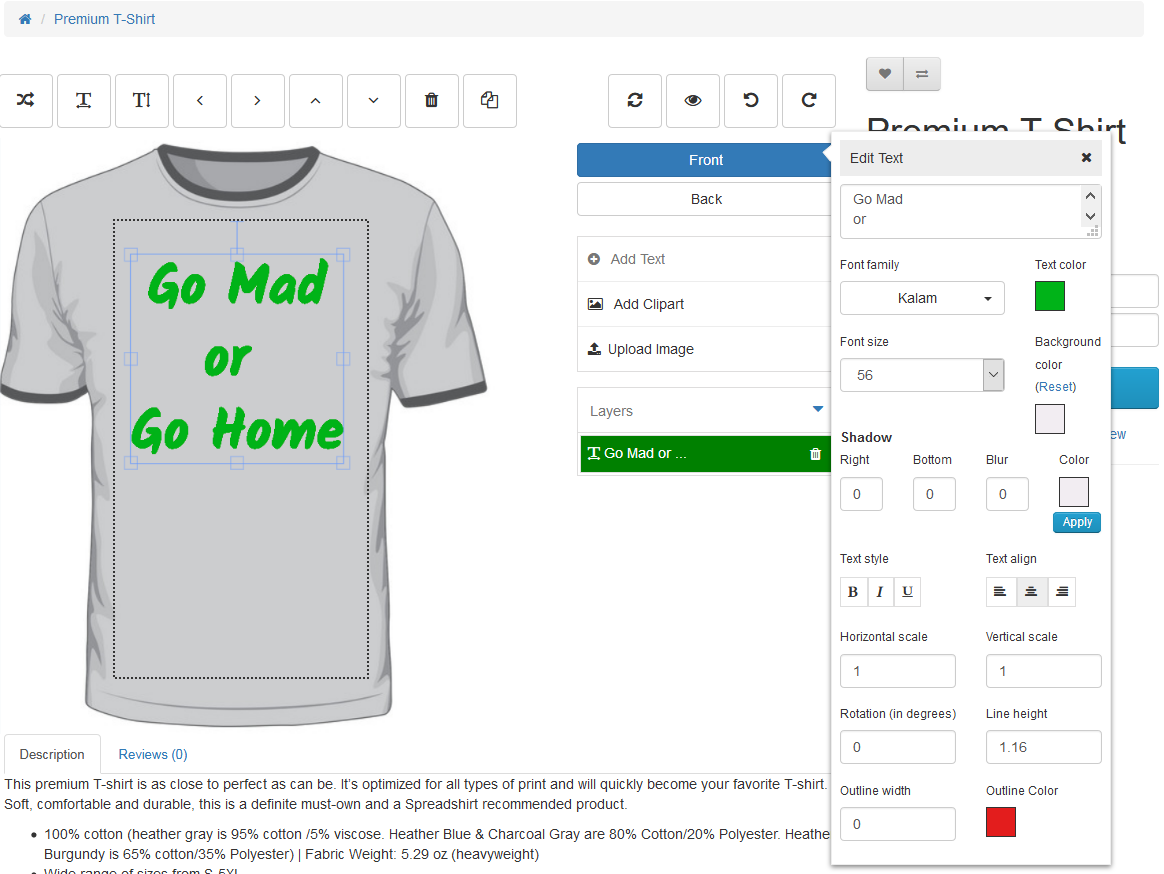 Demo 2
Live Link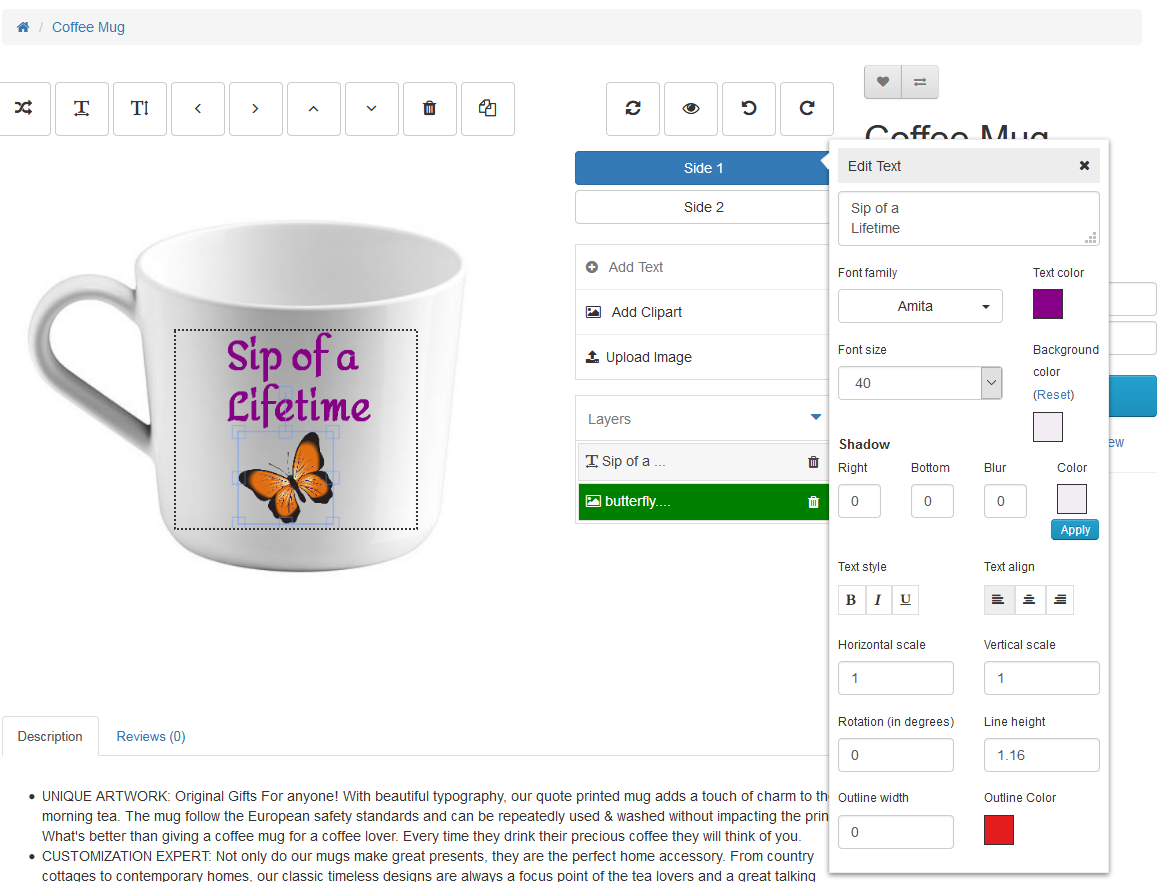 Demo 3 - Mobile Back Cover
Live Link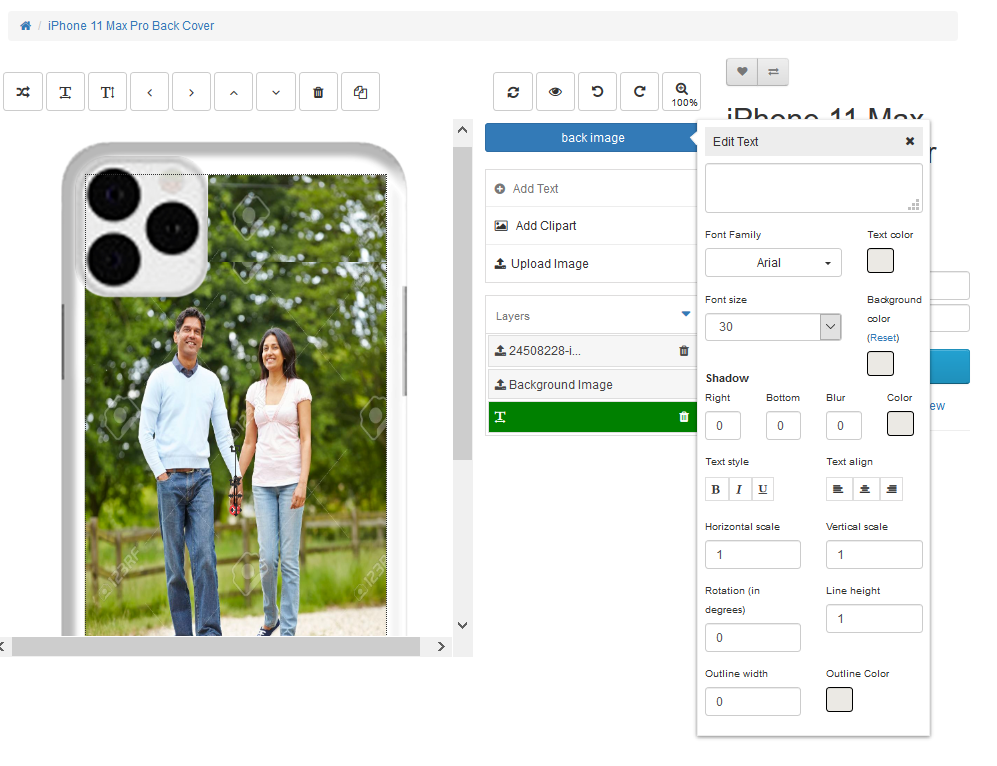 [Updated 22-July-2020]
Fully Mobile Responsive Solution.
NEW!

Admin can choose which type of layers are permitted for users - Text, Image, ClipArt.
NEW!

Admin can specify how many layers of each type can be permitted - Text, Image, ClipArt.
NEW!

Users can be charged on per layer basis.
NEW!

Use a wide variety of fonts - Use thousands of Google fonts.
NEW!

A large collection of SVG images are supplied within the extension.
NEW!

All layers including base layer can be re-ordered for cases like printing mobile covers.
Fully supports the most popular opencart theme - Journal theme and thousands of other Opencart 3 and 2 themes, because the product detail page with the designer tool comes from our extension and not from the theme.
Design custom product using HTML5 canvas technology.
All modern browsers are supported.
Provides multiple controls for customization.
Re-order the layers including the background layer.
Add Text: All text controls are available like Bold, Italic, Underline, Flip, Scale, etc.
Add Clip Art: Admin can manage clip art and users can use them.
Upload your image: Upload any custom image to create your design.
Vector images (SVG) fully supported.
Manage multiple layers for multiple design elements.
Add multiple images for a product - like front image, back image, etc.
Preview the final design.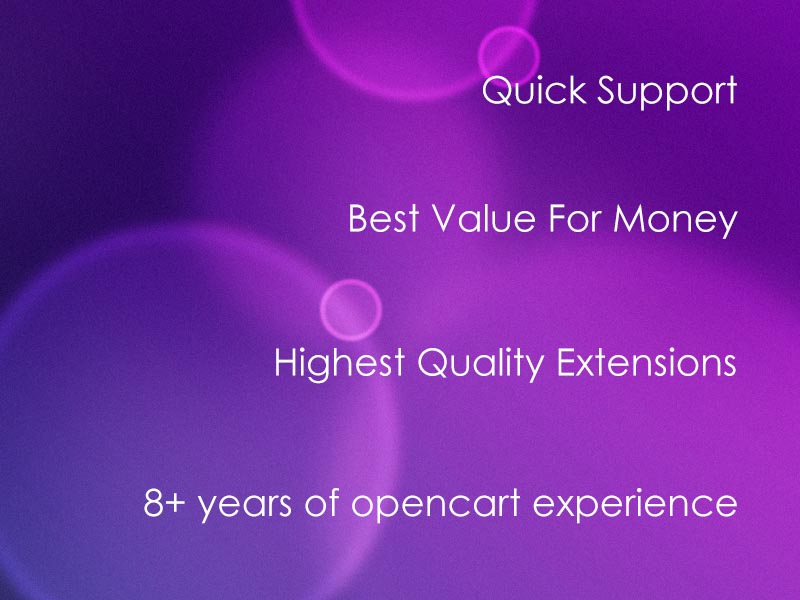 User Guide:
Download from
here
.
Technical Support:
Please use our
helpdesk
.
Note:
Our extensions have a licensing policy, explained
here
.
What customers say about Web to Print (Custom Product Designer)