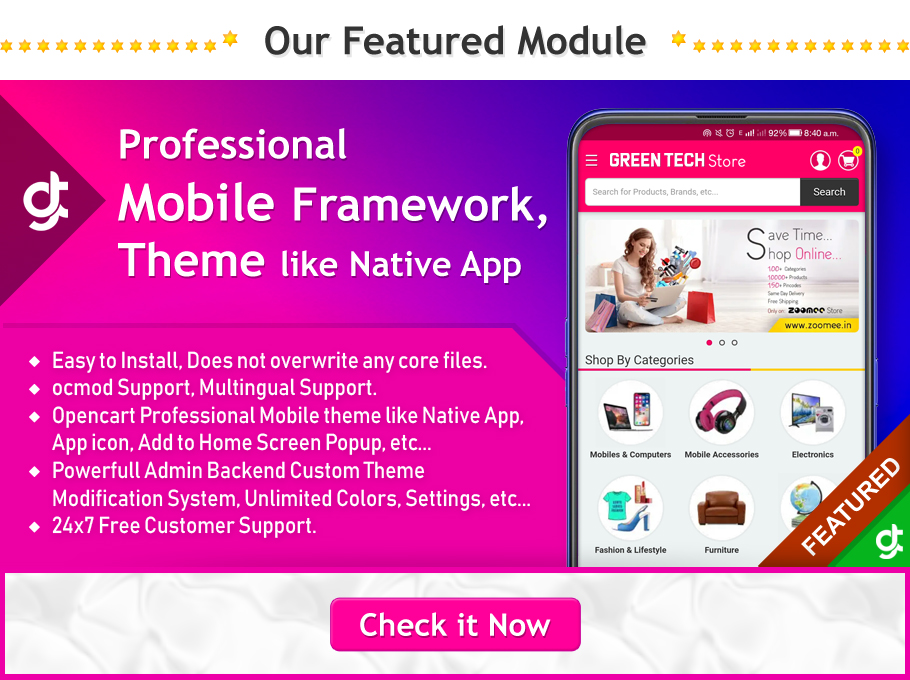 Original Price: $29

30% DISCOUNT PRICE: $20
This Extension Allow to Display Youtube Videos in Product info Page...
Features
★ Easy Installation
★ Does not overwrite any master files
★ Free Support
★ Define a Custom Video Title for Each Product Videos
★ Simple Video Administration
★ Give Youtube Video id for insert videos.
★ Fast Video Loading
★ Custom Video width and Height
★ Large and small Video size can set.
★ Set Video Position Where you need to display in Product info Page.
★ Allow Video Display Inside Description Tab in Product info Page
★ Allow Video Display After Image Gallery Thumbnails.
★ Does not create new Database Table, Just Insert Few columns to your Product Table Only
★ Adding Table Columns mysql Query Available with downloading package.
★ Adding Table Columns Suport Documentation with Screenshot also included with downloading Pakckage
★ No need to add whole URL of the videos, just add Video ID only.
★ This Extension Default Video size 500x310, if you need to modify default video size, please click SUPPORT Button.
Usage
1. Go to Administration Panel
2. Click Catalog -> Product Menu
3. Click Insert or Edit Product Button
4. Click Data Tab
5. Scroll Down, After Location Field your Youtube Product Video adding fields appear there
See Demo
Demo - Store Front
Administration
User: demo
Password: demo
Support
If you have any questions about this extensions i am happy to help you, please click SUPPORT Button.
Related Extensions
Visit my Extensions Gallery
If you like my Extensions, Please don't forget to Rate me 5 Stars and write your feedback to comment box. Thank you....