Opencart is inconvenient and not functional in work with downloads. Files are downloaded in one place, and files are attached to goods in another place. Excessive actions take precious time. And the customer only can download files from his personal account after purchasing od the good.
Advanced Downloads
includes the features of such modules as Easy File Attacher and Downloadable Files.
The module is
fully compatible with Journal3
. Advanced Downloads can work with any theme.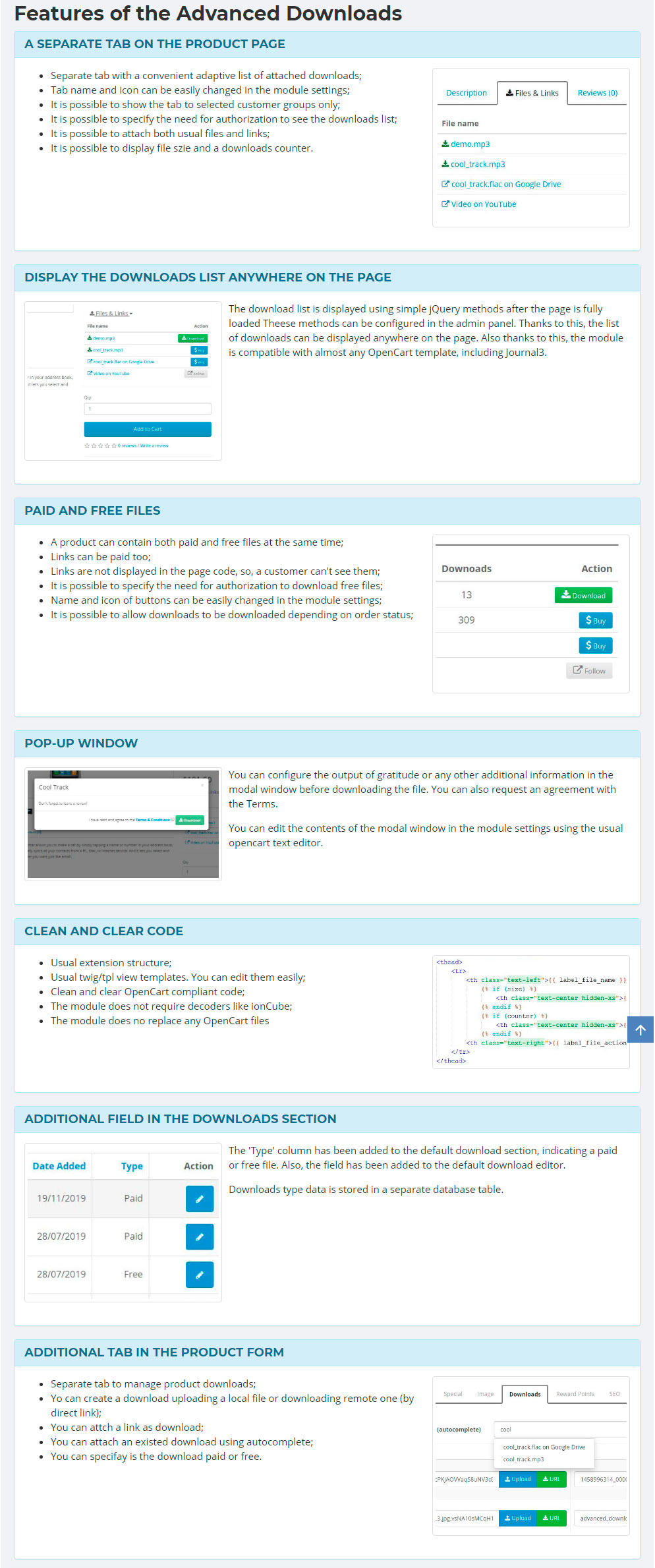 Demo:
oc3020.helpforsite.com/admin/
Login: demo
Password: demo
Catalog:
Files&Links Tab