What is the TMD OpenCart Custom PDF invoice Template?
It enables you to design your own order invoice template and send it to the customer's email as a PDF attachment when the order is confirmed. You can also add the custom information at the top or bottom of the invoice.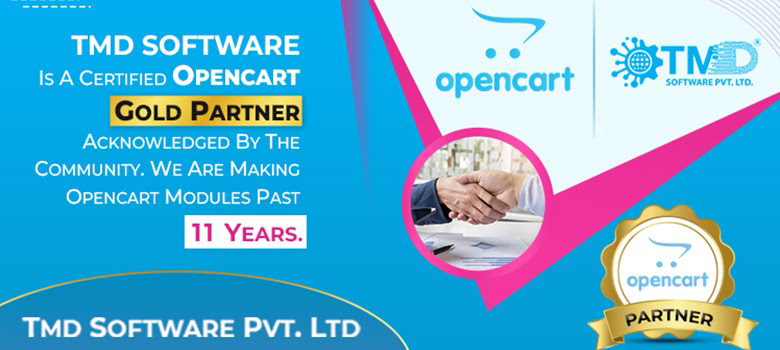 You can customize the invoice template by hiding the elements from the pdf invoice, adding the watermark, Logo, updating the color theme, defining which products information will display or not, adjusting the product image size, etc.
It lets you select the printing paper type so that your invoice will perfectly fit into the paper when they are printed.
This extension supports the OpenCart 2x, 3x, and 4x versions. It also works with multi-language websites.
Creating Custom PDF Invoice Template In OpenCart
It will take you 3 min to configure all the settings in the order invoice. Follow the below steps to customize the openCart invoice template
→
Select the invoice language
→
Order status(s) when invoice will generate
→
Enable sending invoices as pdf in customer and admin email
→
Decide the product information which you want to display on the invoice
→
Generate the QR code
→
Enter the product image height and width.
→
Color theme for the invoice
→
Select the image for the watermark
→
Logo
→
Enter the unique prefix name of the invoice file
→
Paper type. A4, A4 landscape A5, A5 landscape, Letter, letter landscape, Legal, Legal landscape.
→
Write the text for the footer note
Adding new Fields in OpenCart PDF Invoice Template
This module comes lets the admin add the custom blocks in the openCart invoice. It has title and description fields with status and sort options. Select the location TOP or bottom of the invoice.
Admin can write the information in multi-language. The description has a WYSIWYG editor. You can write the information in HTML/CSS and regular text. Admin can add multiple custom blocks which will ultimately display on the OpenCart custom invoice.
Suporrts Multi-language
This OpenCart custom pdf extension is compatible with the multilingual websites. You can select the language of the invoice, so that when an invoice is about to generate, the extension will consider the the invoice language when pulling the information of product, customer, order details in same language. Also, you can writie the information
Compatible with the Latest Versions of OpenCart
This extension uses OCMOD. Which makes this module compatible with the latest version of OpenCart. We have done the testing on OpenCart 2x, 3x, and 4x versions. We have performed the unit test to make sure all the functionality works seamlessly.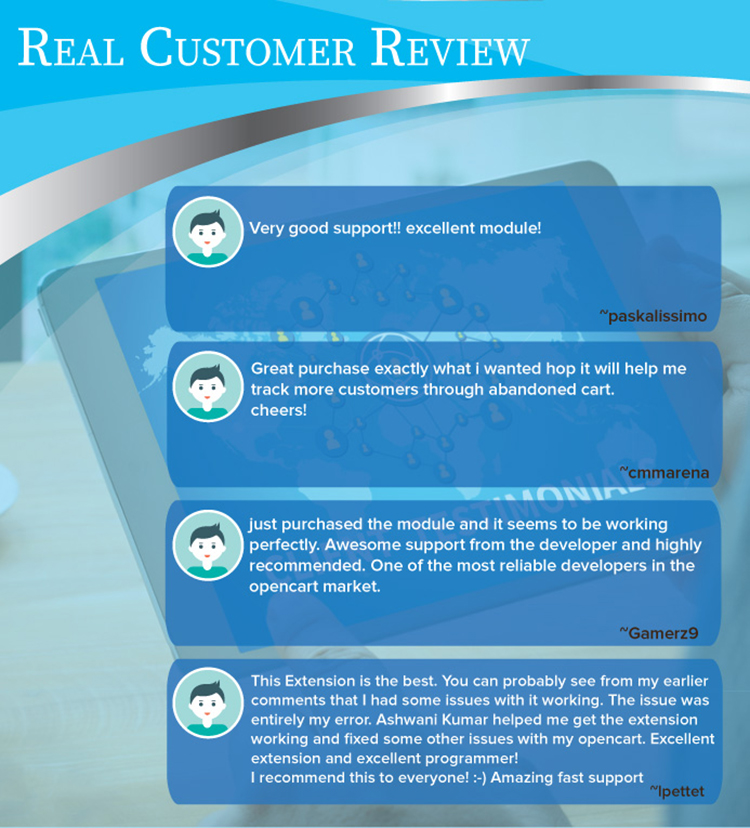 Support
Looking for answers to pre-sale questions or needs support assistance. Just create a ticket, and our team will help you out.