OpenCart mix and match plugin let you create boxed products and allow customers to fill the box by choosing from a variety of items. This is a perfect plugin to create product bundles and sell as a gift box. It enables dynamic pricing options such as fixed price or per product price. You can add your choice of products to offer in a bundle. This extension enables multiple layouts to display product boxes such as list view and grid view, you can also customize the color and columns of boxes. Option to sell partially filled and as well as prefilled product boxes to your customers.
Allow Customers to Mix n Match & Buy Custom Product Boxes
Dynamic Pricing Options i.e Fixed or Per Product Price
Option to Sell Partially or Pre-Filled Boxes
Attach Personal Message with Gift Box
List View & Grid View Layout
JOURNAL_3 Compatible
Create Multiple Product Boxes on Your Store
OpenCart Mix and Match extension let you add multiple product boxes such as sweet boxes, lunch boxes, etc. It allows your customers to fill the box by choosing products from the available item list. It enables you to select between 2 layouts for custom product boxes that are grid and list view.
Box View: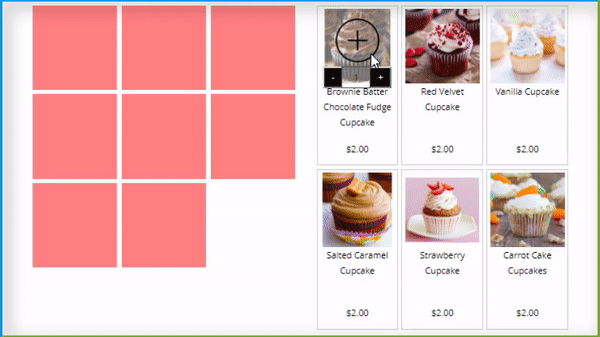 List View: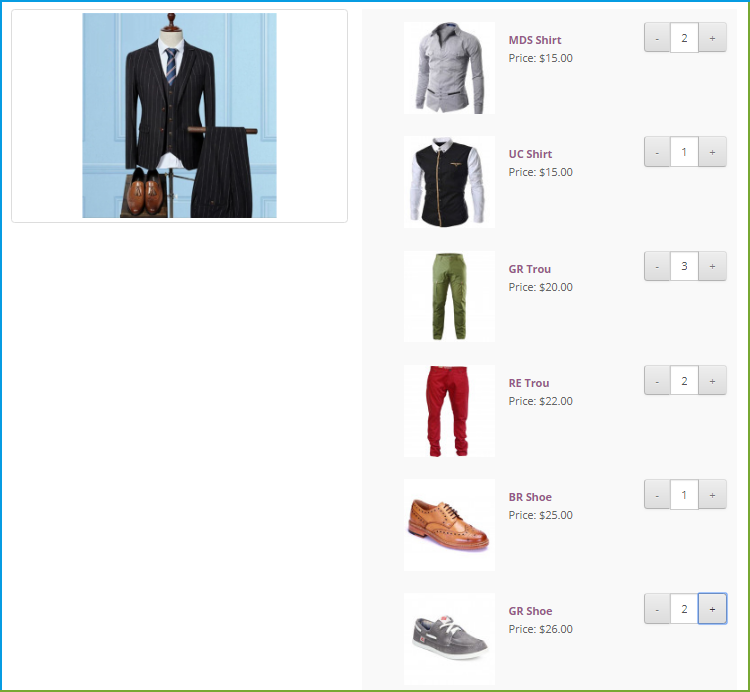 Enables Dynamic Pricing Options for Product Boxes
This plugin lets you sell product boxes with dynamic pricing options such as fixed price, per product price, and per product price with the base price.

Add Specific Products in a Bundle
OpenCart custom product boxes plugin allows you to add specific products in a bundle.

Admin can Pre-fill the Box with Specific Products
With this plugin, you can prefill the box with specific products and make the products mandatory or optional as well.
Allow Customers to Buy Partially Filled Box
OpenCart mix and match plugin enable you to allow customers to buy the partially filled box instead of a full box. You can set a minimum quantity of products required to purchase a bundle.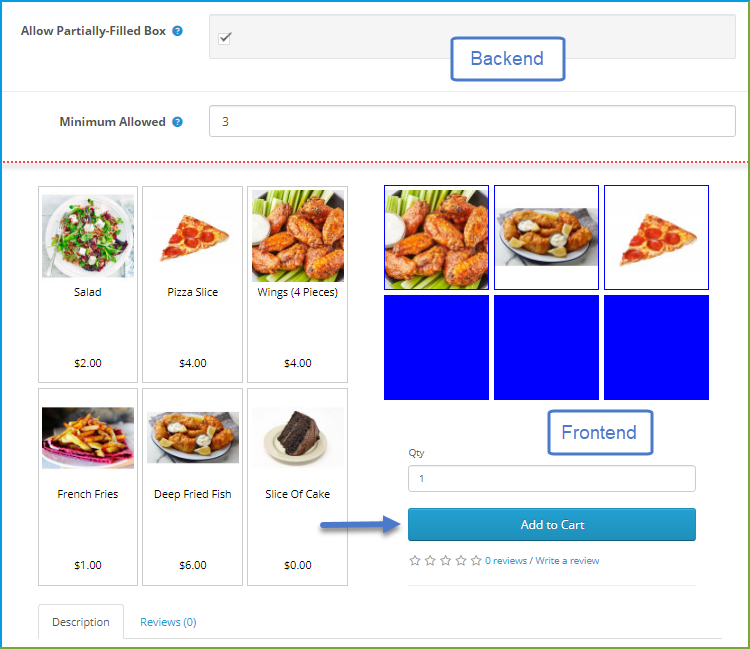 Allow Customers to Send as a Gift with Personal Message
You can also enable a gift note option to allow your customers to send a box as a gift with the personal message.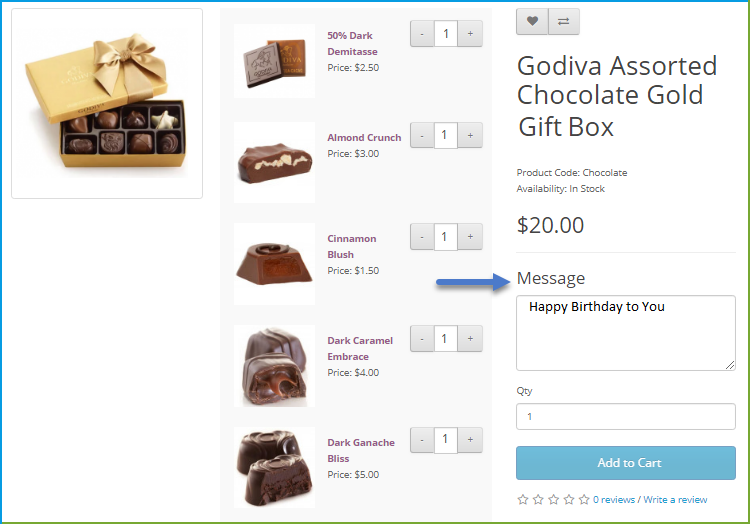 Change Log
Version 1.5 updated
Journal Compatible Opencart 3.X
Version 1.4 updated
Bugs fixed in module for Opencart 3.X
Version 1.3 updated
Issue fixed with price
Version 1.2 updated
Feature added as Admin can easily find product type in product list
Issue fixed with increment of product in list view
Version 1.1 updated
Bug fixed with price
Version 1.0