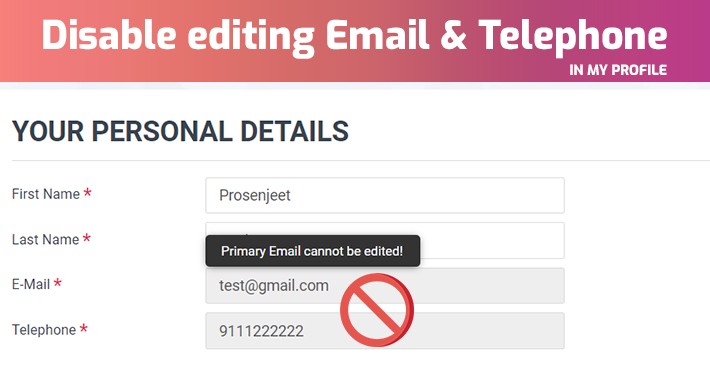 Have you ever thought that your customer shouldn't change the email id or telephone from the my account>edit profile option?
We feel that this editing feature is a opencart flaw user should not get this option to edit their primary email id and telephone number without verification.
This module will prevent changes to email id and telephone number whenever user clicks on the text box he wont be able to edit any of the field ( Email & Telephone) in the Edit Profile Section.

This is a OCMOD file and this will work with any theme including journal.
If you would like to disable only email or telephone just leave a comment or ask for support and i will do it for free.