This extensions shows product stock status in product listing pages.
Live demo
Module settings
Front-end
Features
Show Product Availability in product listing pages

Choose custom style for each stock status

Multi language support
Where does this module work?
Product page

Related products

Category page

Search results page

Special page

Manufacturer page

Latest module

Best seller module

Featured module

Special module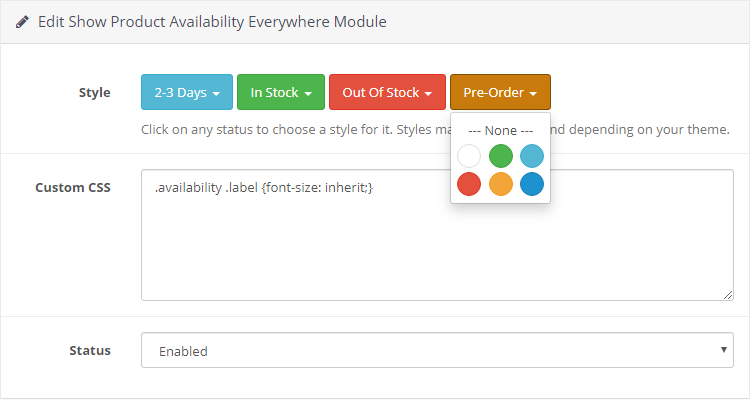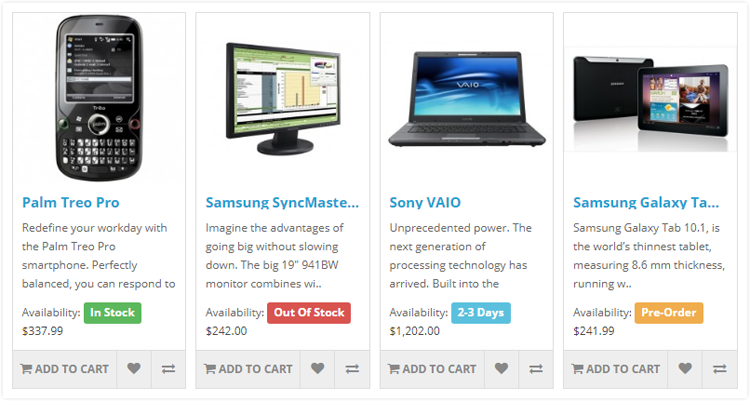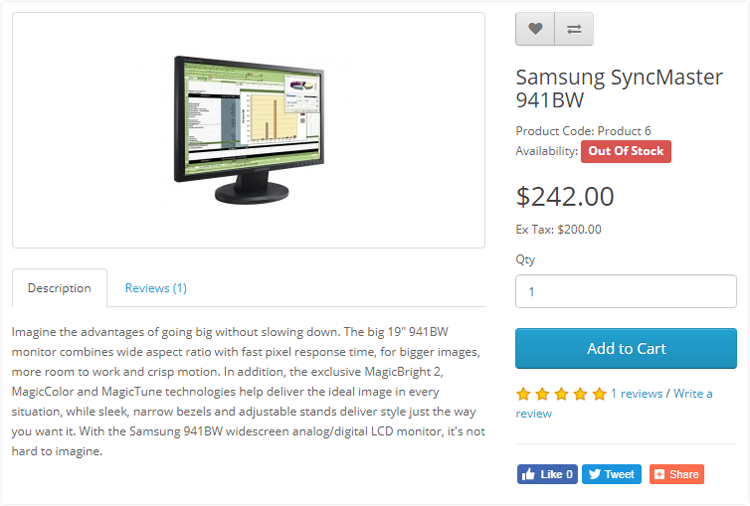 Install Instructions
- Login to your OpenCart Administration panel
- Go to Extensions > Installer and upload zip file suited for your OpenCart version
- Go to Extensions > Extensions > module > Show Product Availability Everywhere > Install and configure it.
- Go to Extensions > Modifications and click Refresh
- Go to Dashboard > Developer Settings (gear icon) > Refresh
Free Installation and Support
No core files are changed or replaced.