By default in OpenCart you can create downloads and attach them to products. When a customer purchases a downloadable product, product downloads appear on his account page.
With this extension you can add downloads directly to the customer account, meaning you do not need to attach them to the product and the customer does not need to purchase the product. However, the default download system is still working as before.
Live demo
Back-End: Edit Customer
Front-End: Customer Account
Username and password for customer login:
sabeti05@gmail.com
123456789
Features
Add unlimited downloads directly to customer account

Ability to write description for each download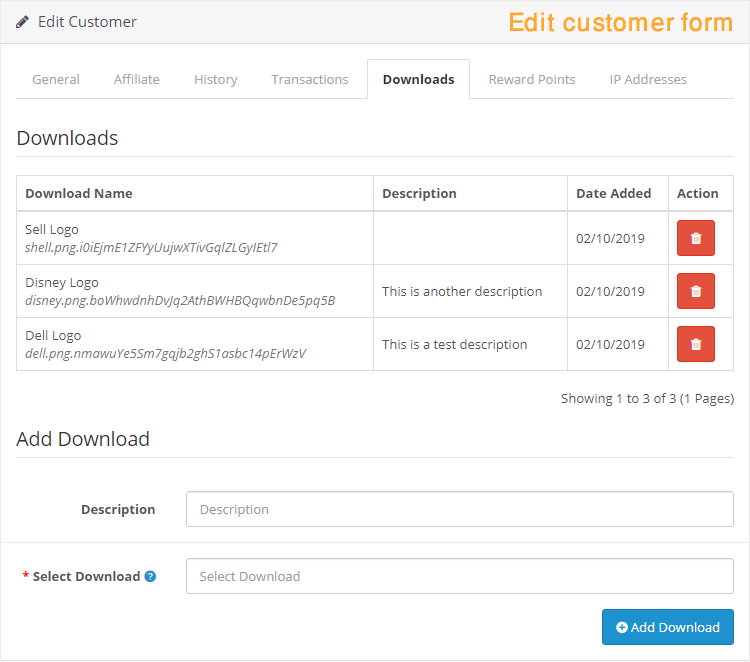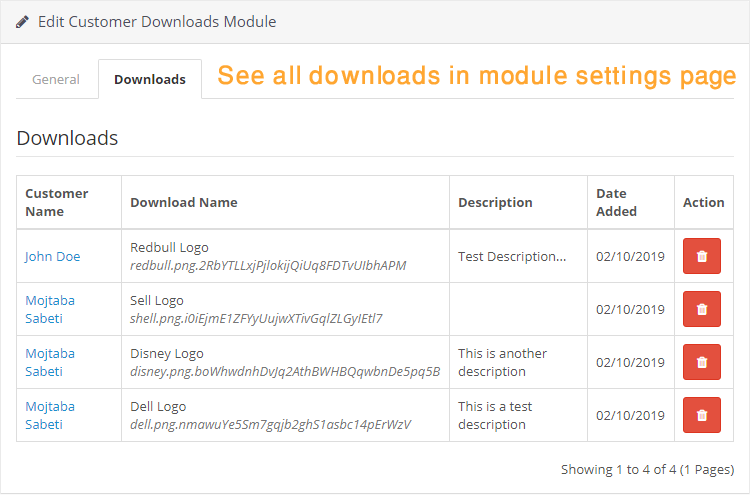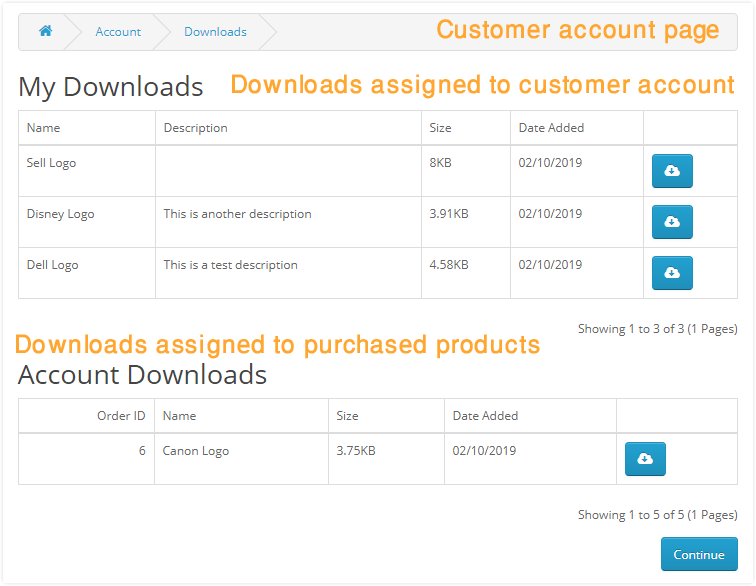 Install Instructions
- Login to your OpenCart Administration panel
- Go to Extensions > Installer and upload zip file suited for your OpenCart version
- Go to Extensions > Extensions > module > Customer Downloads > Install and configure it.
- Go to Extensions > Modifications and click Refresh
- Go to Dashboard > Developer Settings (gear icon) > Refresh
- to add a download to a customer account, in admin panel go to Customers > Customers > Downloads tab
Free Installation and Support
No core files are changed or replaced.