Predict / Forecast Product Purchase Inventory - Pruchase Report
This Extension will give you the report What inverntory item and its options to be purchased based on the previous sale. You just Need Minimum Sold Quantity and Previous order days in which item were sold and Maximum avaliable quantity threashold and Number of forecast days. and then see the report.
No Core File changes reguired.
for any Further extension contact on
upencart.com
Current Version: v1.0.0.0
Admin Demo: 2.x.x.x
Front End Demo: 2.x.x.x
Username:
demo
Password:
demo
-------------------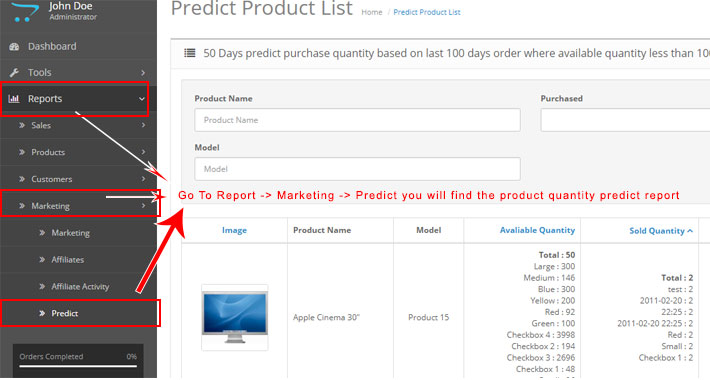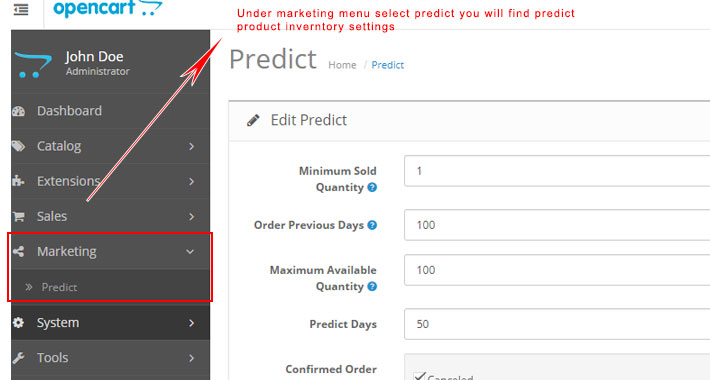 ------------
Available Features:
1. Easy VQMOD based installation.
2. No Core files Overwritten.
3. VQMOD and OCMOD with one file upload.
Requirements:
-> vQmod needs to be installed.
________
for any Further extension or ANY Custom Changes in OPENCART.com Feel Free contact on
upencart.com
If any of these extension help you reduce time to develop Don't forget to donate. Your donation helps us to solve our Financial Issue. Plz Click here for Donation