This Extension will Merge Customers Accounts. You Can Combine Secondary Customer Account Into Primary Customer Account. All User Information will be Merge to Primary Account to form single account. For Example If a Customer Has More than 1 Account and You want to Merge Them to form a single Account So this extension will help you With out losing Any of data.
No Core File changes reguired.
for any Further extension contact on
upencart.com
Current Version: v1.0.0.0
Admin Demo: 2.x.x.x
Front End Demo: 2.x.x.x
Username:
demo
Password:
demo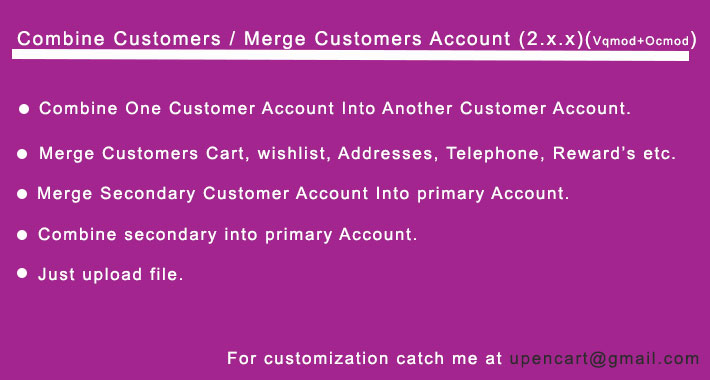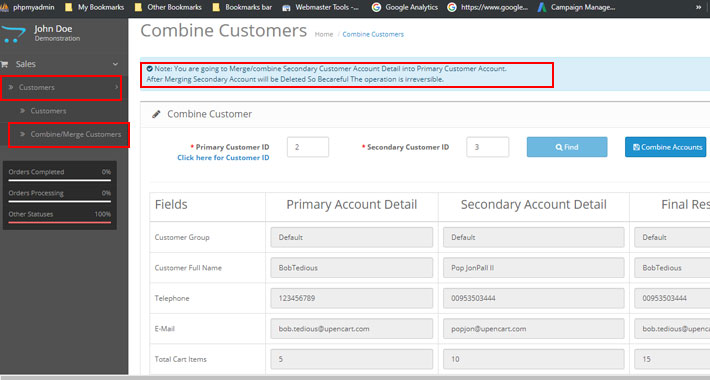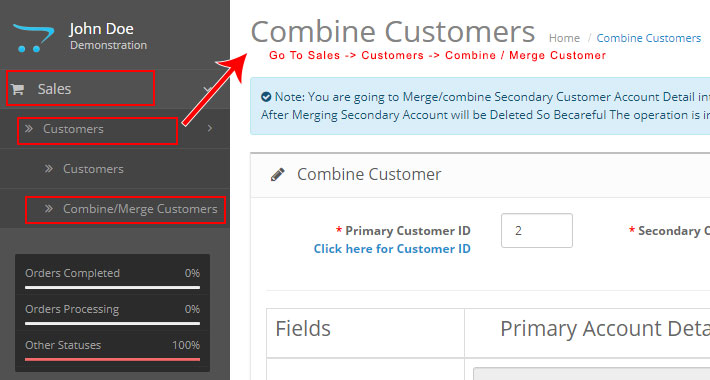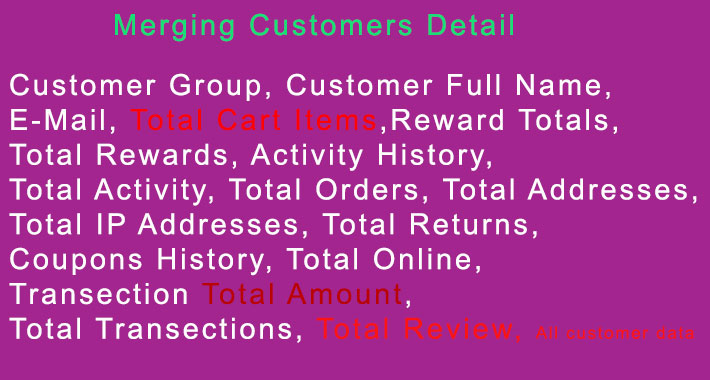 Available Features:
1. Easy VQMOD based installation. OCMOD Also Avaliable.
2. No Core files Overwritten.
3. VQMOD and OCMOD with one file upload.
3. Note While Merging The Secondary Account will be deleted. So be careful to use it
Requirements:
-> vQmod needs to be installed.
________
for any Further extension or ANY Custom Changes in OPENCART.com Feel Free contact on
upencart.com
You are So Awesome. If this extension help you reduce time to develop Don't forget to donate. Your donation helps us to solve our Financial Issue. Plz Click here for Donation