By default your customers need to log in every time they close their browser.
This extension adds a "Remember me" checkbox to the login form. when submitting the login form, if this checkbox is checked, they won't have to login again in their next visits.
In the module settings you can define how many days customers should be logged in.
Live demo
Module settings
Front-end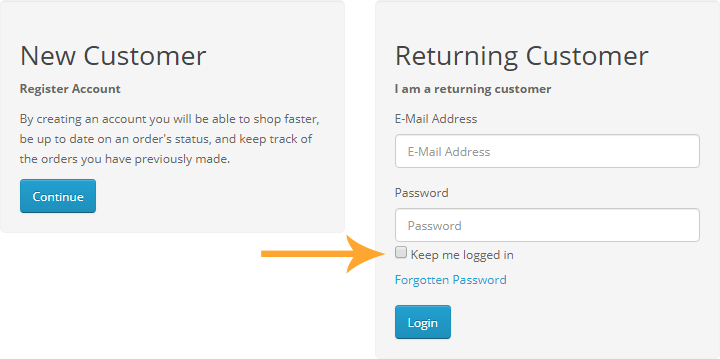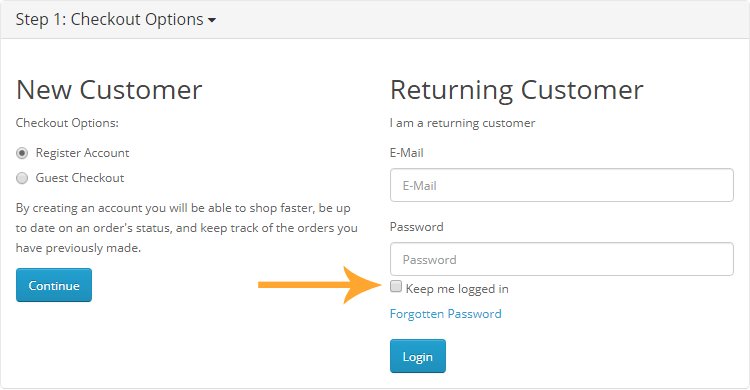 Install Instructions
- Login to your OpenCart Administration panel
- Go to Extensions > Installer and upload zip file suited for your OpenCart version
- Go to Extensions > Extensions > module > Keep Customer Logged In > Install and configure it.
- Go to Extensions > Modifications and click Refresh
- Go to Dashboard > Developer Settings (gear icon) > Refresh
Free Installation and Support
No core files are changed or replaced.