With this extension you can make product options dependent on each other.
Live demo
Admin Product Form
Front-end Product Page
New fields
Parent option
and
Parent option values
at the admin product form, Option tab, are used to create related options.
In front-end, product page the related options are shown only after their parent option values. Actually related options are available according to selected parent option values. for example you can show
Small
in
Size
option when
Red
is selected in
Color
option.
Features
Unlimited dependent product options

Multi level dependent options

Dependent required options, a required option is required only if its parent option is selected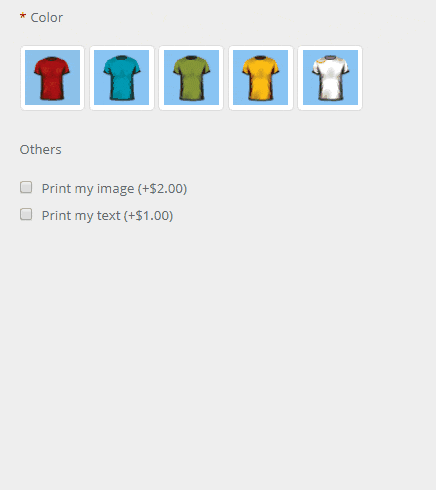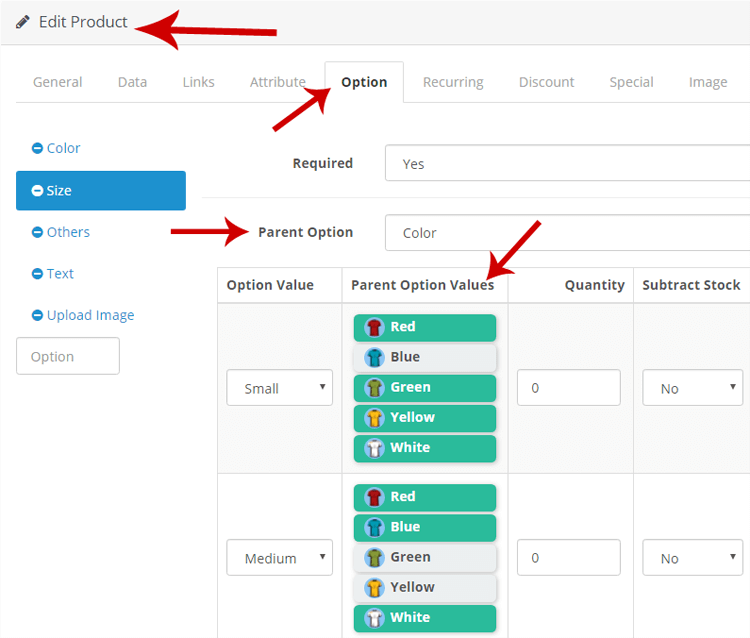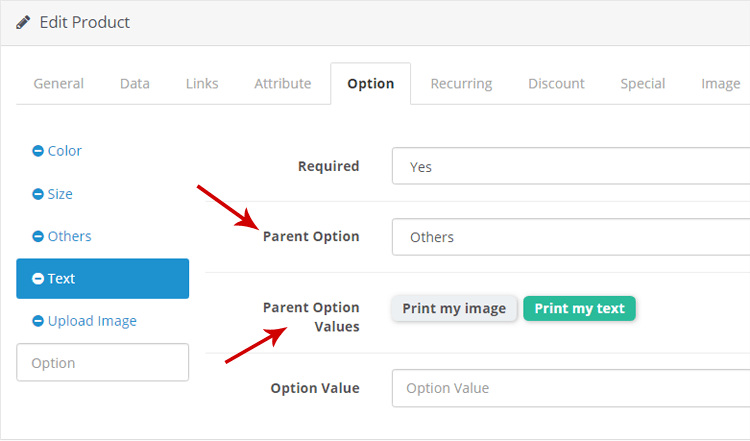 Install Instructions
- Login to your OpenCart Administration panel
- Go to Extensions > Installer and upload zip file suited for your OpenCart version
- Go to Extensions > Extensions > module > Dependent Options > Install, enable and save.
- Go to Extensions > Modifications and click Refresh
- Go to Dashboard > Developer Settings (gear icon) > Refresh
Free Installation and Support
No core files are changed or replaced.