Using this module, you will be able to display bought-together suggestions at the single product page.
Products suggested as "frequently bought together" are selected based on the orders.
Live Demo:
Back-end
-
Front-end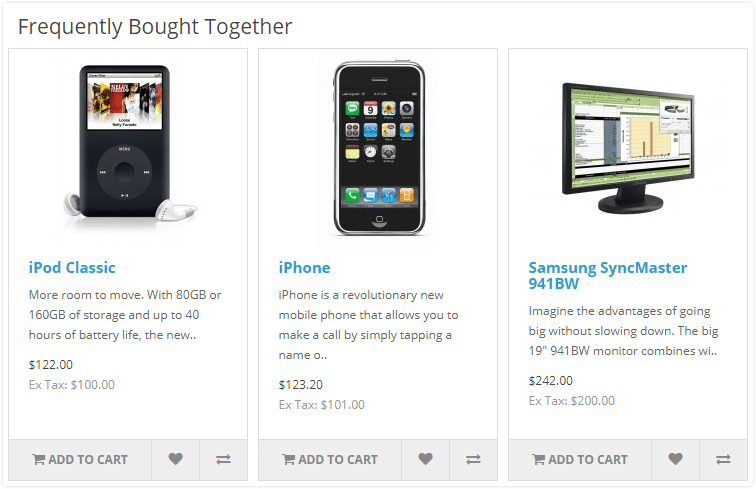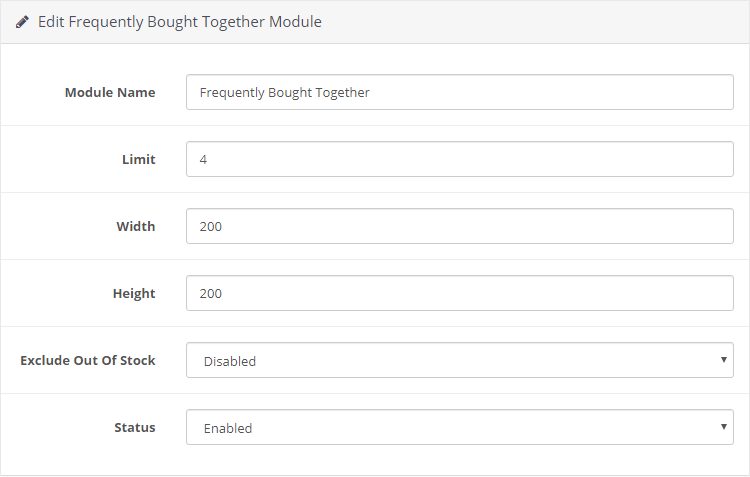 No core files are changed or replaced.
Free Installation and Support
support [AT] digitcart.ir
sabeti05 [AT] gmail.com

Install Instructions
- Login to your OpenCart admin panel
- Go to Extensions -> Installer and upload the zip file suited for your OpenCart version
- Go to Extensions -> Modules -> Frequently Bought Together -> Install -> Configure it
- Go to Design -> Layout -> Product -> add it to a position
This module uses OpenCart cache system for better performance.