Overview of online education and courses
========================================================
The internet revolution has not only given rise to e-commerce business but also to online education as well in recent years
Today there are plenty of education providers such as computer educational institutes, and other education systems and organizations including universities where you can take several courses online.
So there is a rise in the online education business and most of us may be planning to shift our traditional education system to an online education system.
Online education in recent years has tremendously increased as it has shown more effective results because students and learners are more comfortable learning from home or cafe at their own comforts and as per their convenient time they want.
It is also more engaging than classroom training and overall a fun learning system and tailored to fit almost anyone's schedule.
There are various types of online education business where you provide a complete degree for students online or run other online courses that are more specific to a specialized subject or a course. This is called Learning Management System.
If you are in need of a full-fledge LMS education system we can help you to create this system for you at additional cost.
However here we are not emphasizing on the LMS system, instead, we have brought a store for you where you can sell products such as educational books, audio course or booklets or other product-related to educational series
Because this theme is about setting up a store for your business and not a learning management system.
Therefore we at TMD have developed this theme as your online store for doing e-commerce businesses and a store for selling products.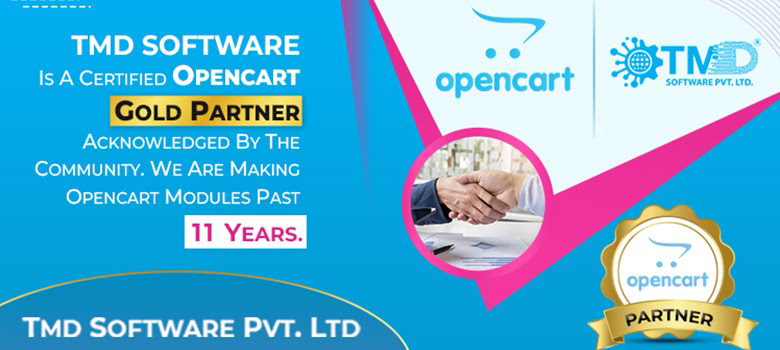 What is this Education theme all about?
==================================================
In order to create an online education store, the internet and web technology have become a reliable source and platform.
This theme is particularly created using the latest e-commerce technology and framework on the OpenCart platform.
You can sell books and other education-related features products with the help of this theme.
Effective colors, good looking fonts, and color scheme makes visitor's shopping experience more interesting.
It is also possible to search by brand, bestsellers, and product categories.
Multiple Modules are available in this theme that make them easy to use and advertising banners make it best for sales.
Multiple Modules are integrated into the theme such as
Mega Header
Mega Footer
Newsletter
Testimonial
Photo gallery
Blog Module
Faq Module and so on.
Features of Education Responsive Theme by TMD
Mega Menu
======================
Why use a Mega Menu? Mega Menu is a separate module specially integrated for classified ads store to improve the elegance of your classified store. Mega Menu ads beauty to a classified theme especially when the number of categories and subcategories are diverse. So customers can have a more detail view of the various section of ads under a single view for all classified groups.
Mega Footer
=======================
The Mega Footer is a customized footer for the classified theme, customizing your footer has never been easy without the help of a Mega Footer module. Display essential footer links with the help of a mega footer for your classified store and also include social share icons and all other required internal links.
Featured Category
========================
Create as many categories as required on this classified theme. One important aspect of the featured category is it lets you create and manage multiple categories of ads on your store.
For example, if you would like to include ads on automobiles you can display auto as a classified category, and the same for other categories as well.
Newsletter
=========================
A newsletter is an important function for any website, it is that call to action, that generates relevant customers who are interested in online classified ads.
Newsletter modules allow you to generate your email list and it is suitable for retargeting and entertain your customers which new offers and ads which they are interested in.
Fully Responsive & Optimized for any device
======================================================
The classified theme is created by TMD to be responsive, by default, OpenCart classified theme is feasible for all devices for best display usually on all screen sizes.