With the OpenCart Measurement Price Calculator extension, you can sell products in varying measurements as your customers need. You can intake measurements from customers and automatically calculate the price with respect to the provided length, area, volume, weight, or box. As a result, you can charge according to a pricing unit that can be in meters, square feet, liters, KGs, etc.
OpenCart Pricing Calculator extension helps you sell products in varying quantity at a price per unit that can be defined with meter, foot, kg, liter, square foot, cubic foot, etc. this facilitate your customers to order products in a measurement they need the most rather than buying more than necessary. The extension allows you to:
Journal 3 Theme Compatible
Sell Products by length, area, volume, and weight
Assign a price per unit and automate pricing
Initiate selling products by box size
Create a pricing table for tier pricing
Choose measurement units according to products
Personalize the pricing units and labels
Manage product stocks
Define min and max order quantities of products
Improve the user interface
Sell Products by Length
OpenCart Measurement Price Calculator extension lets you sell products by length like fabrics, cables, ropes, pipes, etc. It supports various measurement units, such as selling length-based products in feet, meter, yard, inches, etc.
Demo
Product Pricing by Weight
This extension allows you to sell products by weight. For example, you can sell rice, sugar, fertilizers, etc. in KGs, grams, milligrams, Oz, lb, and ton.
Demo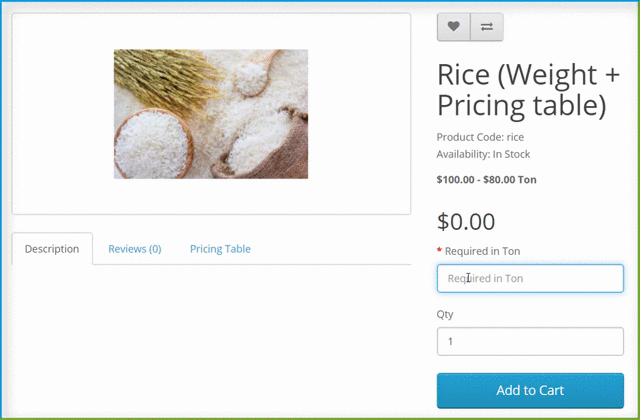 Sell Products by Area
OpenCart price calculator extension enables you to sell products by area as well. For instance, you can sell carpets, floor tiles, or land. Supported measurement units for area are Sq mm, sq meter, Sqft, Sqyd and more.
Demo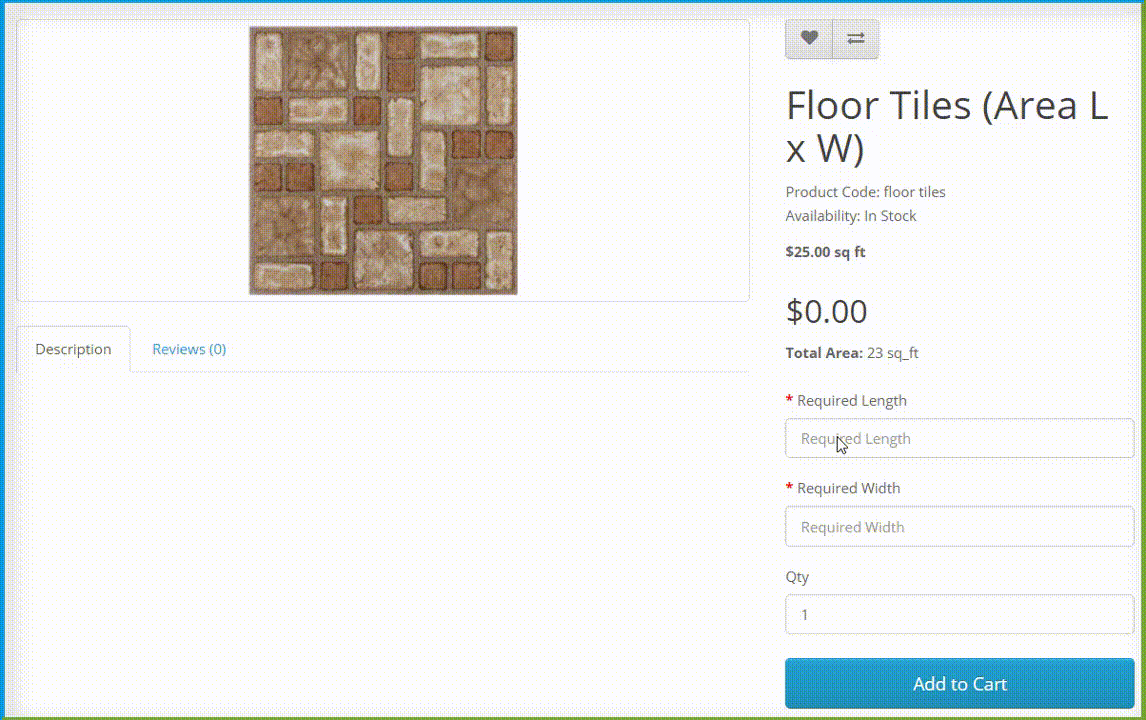 Product Pricing by Box Size
Sell products based on box size using this extension such as a box of tiles, candles, computer accessories, beauty items, etc.
Demo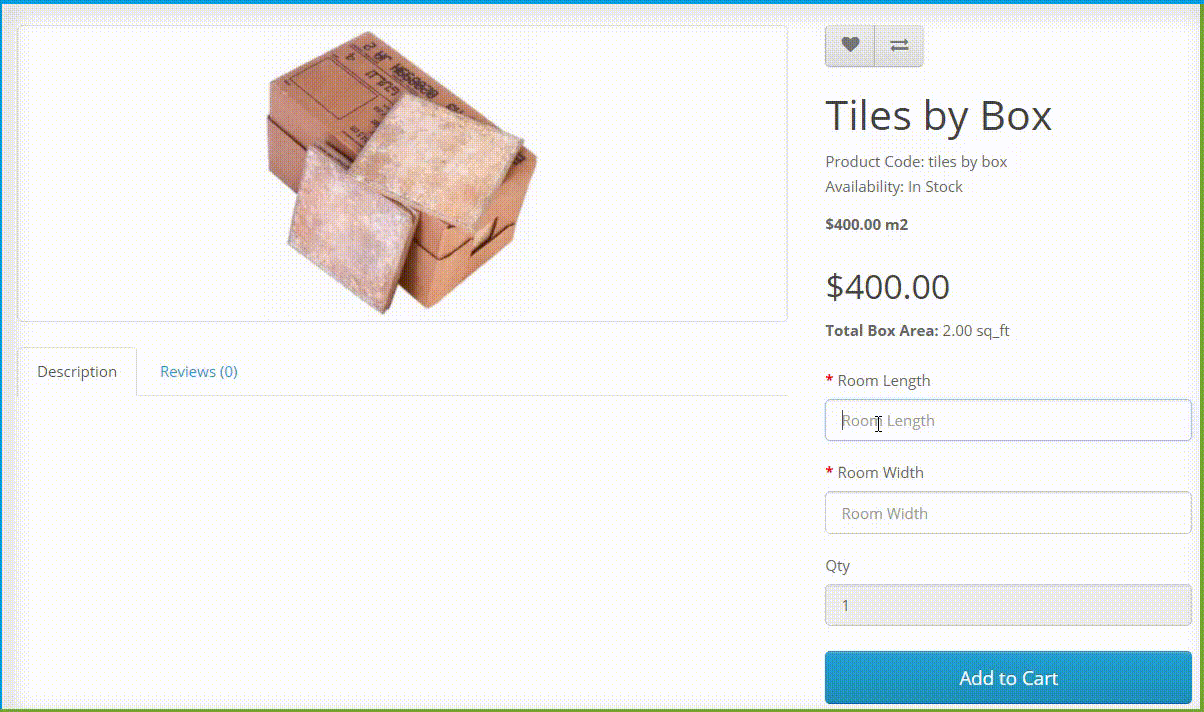 Sell Liquids & Volume based Products
This extension also helps you sell liquid and volume-based products such as petrol, milk, drinks, garden mulch etc. It supports various measurement units such as liters, milliliters, gallons, cubic yard, cubic meter and other volume units.
Demo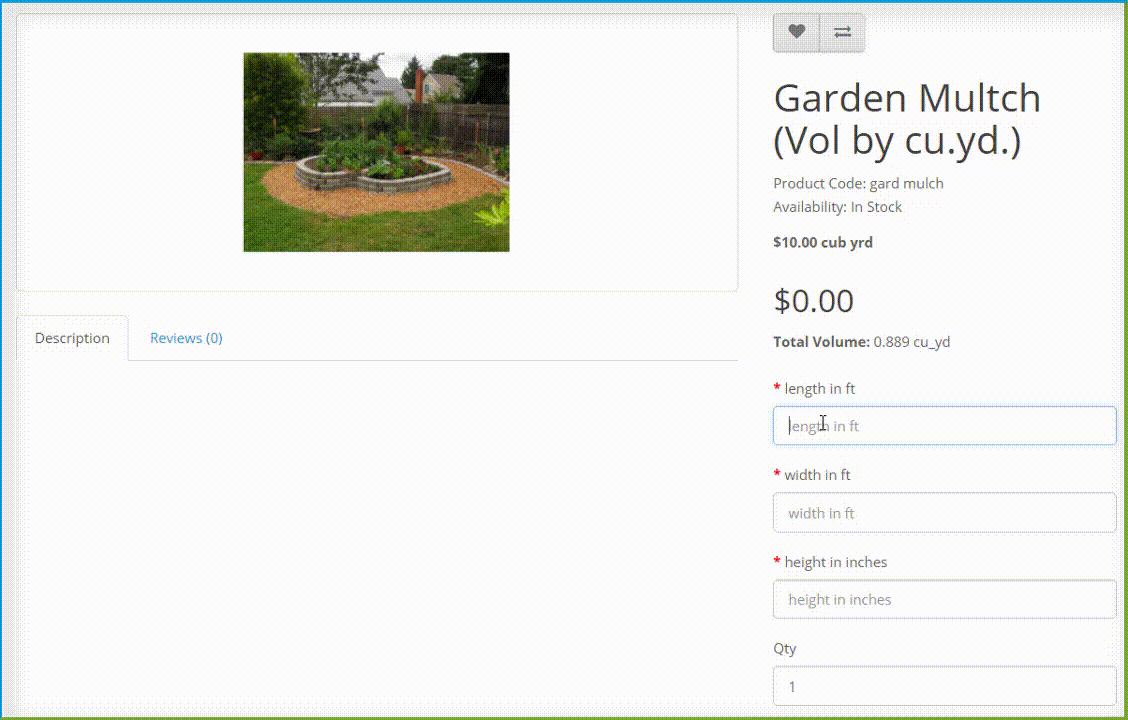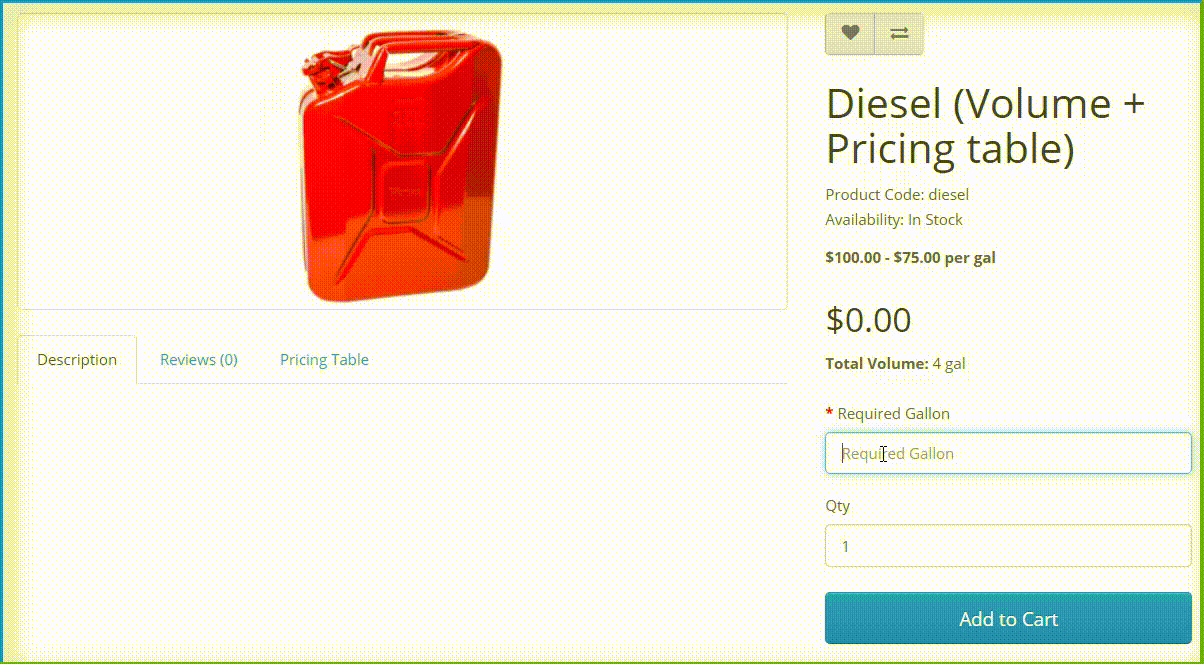 Create Pricing Table to Offer Quantity Based Discounts
You can offer quantity based discount for different measurement ranges by creating pricing table. In this way, you can encourage your customers to buy more quantity of products to get discount.

Set Min/Max Order Quantity
OpenCart Measurement Pricing Calculator extension lets you set minimum and maximum product quantity you want to sell in each order.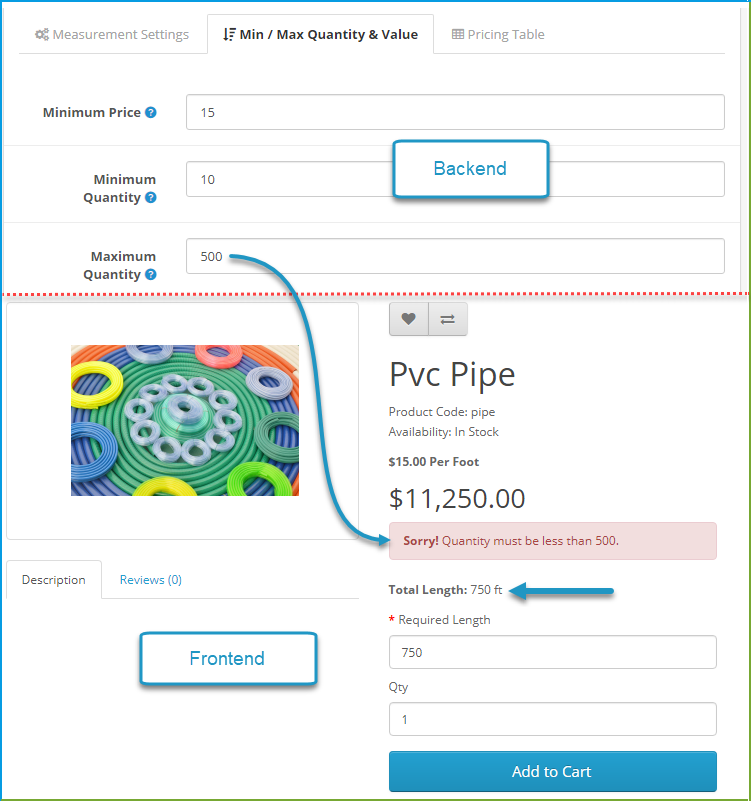 Update Log
Version 1.3.1 (For opencart 3.x)
Issue with option price calculation has been resolved
Issue of price with tax calculation has been resolved
Version 1.3 (For opencart 3.x)
Issue with tax calculation has been resolved
Version 1.2.1 (For opencart 3.x)
Functionality Added for cm x cm = sq m
Issue fixed for deletion of pricing table rows
Version 1.1 Journal3 Compatible (For opencart 3.x)
Now compatible with Journal3 theme
Also, compatible with Journal3 Single Page Checkout Module
Version 1.1 (oc_2.3.x and 3.x) updated
Issue fixed with pricing table, entering decimal price
Bug fixed on product page
Version 1.0