Features :
- Easy configuration
- User friendly
- One Click Installation
- Easily Popup Product Qty Update
- Without Page modification / Without Page Loading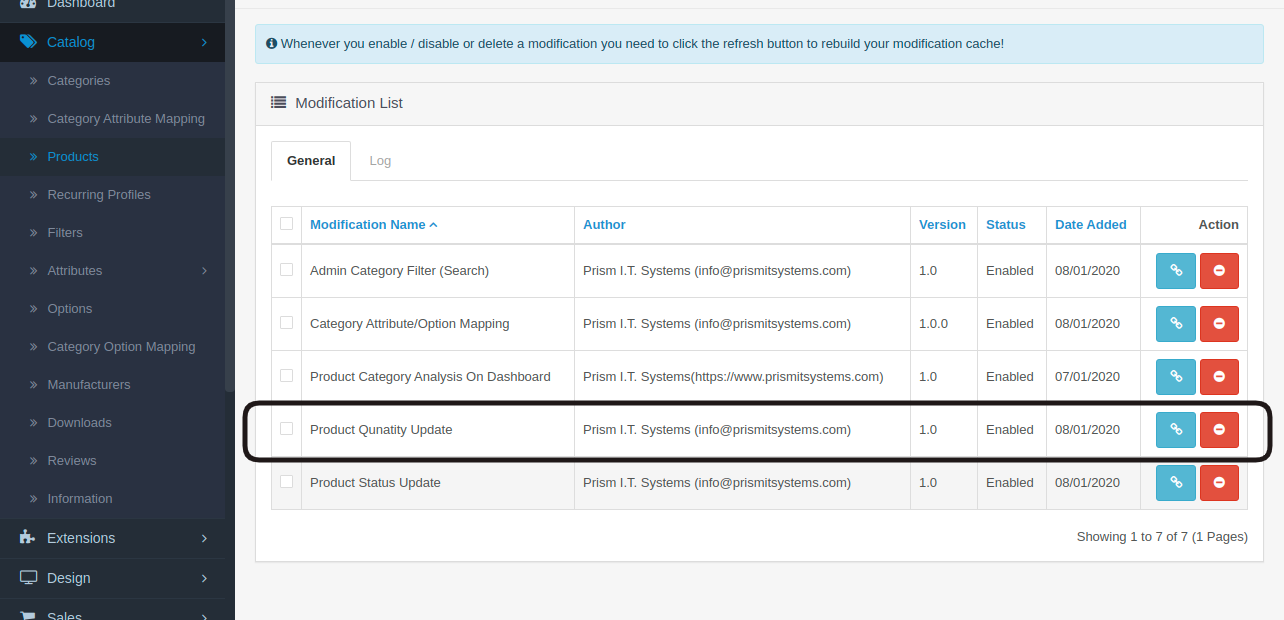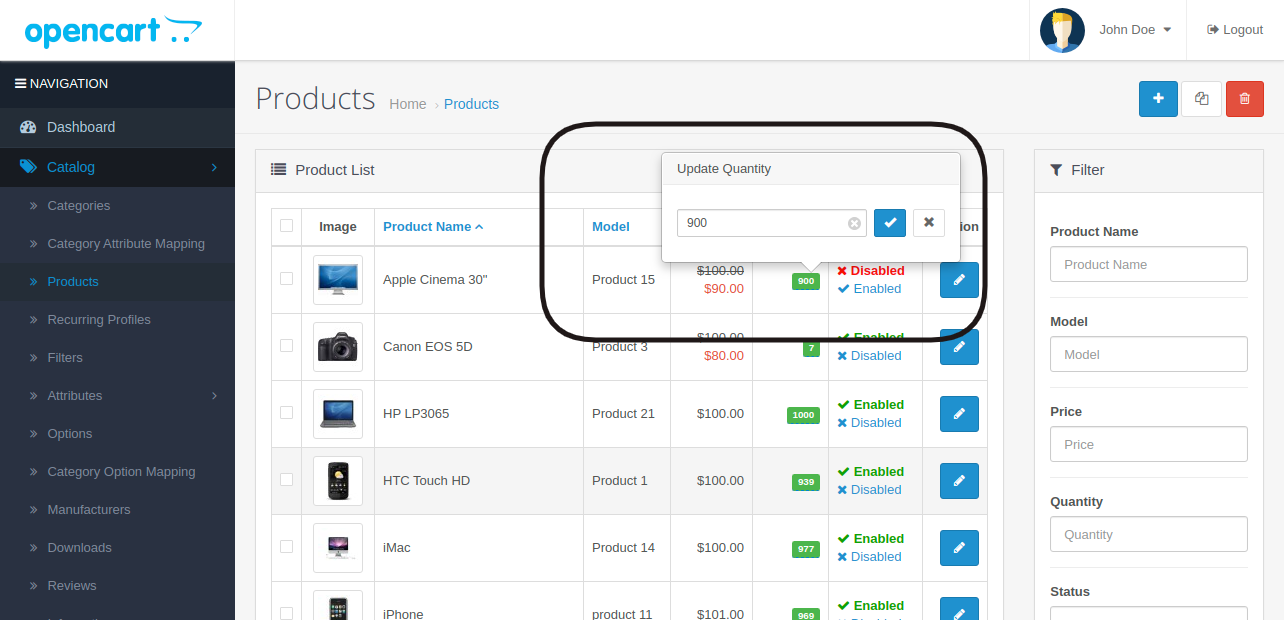 Installation:
This installation instructions assume that you are running either fresh (just-installed) or customised installation of OpenCart.
1) Login to your OpenCart admin panel. Once you do that, go to Extensions -> Extension Installer.
2) Click on the Upload button.
3) FInd admin-product-quantity-update-3.0.zip extract that folder you can reciver 1 upload folder and 1 AdminProductupdatequantity.ocmod.zip file
4) Find AdminProductupdatequantity.ocmod.zip on your folder and Select File as per your version And load it.
5) OpenCart will begin the installation of the module along with the OCMod and when the operation is done you will receive the following message - Success: You have installed your extension!
6) After Upoading file you can copy and past admin folder is located in upload folder so you can overide existing folder admin
7) Go to Extensions -> Modifications in order for the OCMod to be applied. Click the refresh icon to load the new files.
8) Go to Catalog -> product -> you can see the product quantity click on that it will provide popup & you can easily change as per you wont.
Thank you
Support & Feature Requests
======================================================
Please address your questions, comments or issues by opening a support ticket at info@prismitsystems.com
for More Detail Visit : https://www.prismitsystems.com/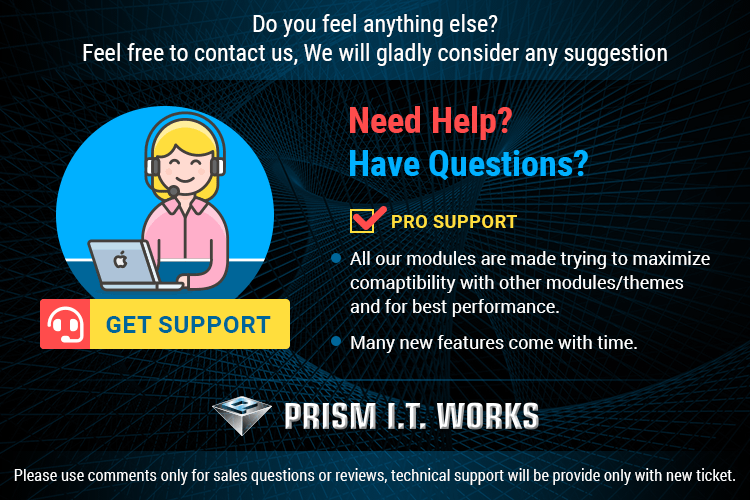 =======================
Thanks for your choise!
If you liked this module - please Comment / rate him on module page or into your downloads