TMD OpenCart Product Label Maker Module
============================================
This extension helps to display a label on the product's image on various pages of the OpenCart Website. There are many kinds of label designs present to show products.
This extension will help admin to
write label text, for example, New, Best Selling, Sale, 10% off, and other text.
It also lets admin select color and font to match with their website perfectly. The product label module lets admin show on selected categories, products manufacture, or customer group.
The main feature of this extension is that it will work on top of your existing product images, and you do not need to modify any default product images. Adding label on opencart product is easy now for admin.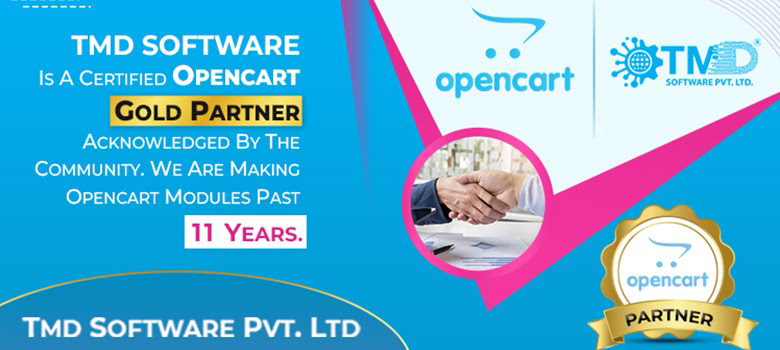 Advance OpenCart Product Label Extension Let You Do
============================================================
It is designed by taking care merchant website and their customer engagements. The website can customize label color, text, font, and their position of appearance.
There are four pre-designed labels present in the setting. Admin only needs to select one of them and it is ready to show. The product label should show only a specific customer group. Admin can create multiple lists of products to show the different-different labels.
Here are some of the useful features of OpenCart product label module. It supports most of the default modules which use to show products on the website like a bestseller, featured, latest, special, and other. It also shows the main pages of the website.
Position of label
* Top-Left
* Top-Right
* Bottom-Left
* Bottom-Right
Types of label designs.
* Ribbon
* Square
* Star
* Edge
Useful settings
* Label customization.
* Show a specific customer group.
* min-max Stock checking.
* All products of a category(ies).
* Products only.
* Multi Language.
There are many in-built features present in this extension, Use these settings to show effective product label to generate a healthy amount of revenue.
Design Your Label To Show On Products Images.
========================================================
OpenCart Product label extension has an awesome setting that can use to create labels for products. It supports multi-language write legible text in your language.
The animation is important for new and best-selling products. It grabs customer attention easily. It facilitates the admin to set an animation to a label. Also, enter time for animation. These animation settings will use to animate label on product images.
Select multiple products or categories at the same time. The created label will show on both selected products and selected category(ies) products.
Admin has the option to show the label for no days. Define no of days in setting and label will automatically remove when no of days passed. It is best for prime deals that held for a few days.
* Text Color.
* Lable background color.
* Animation time, type.
* No of days to show.
* Supports category(ies) only.
* Products only.
* Manufacture
* A combination of three will also work.
Multi-Store, Customer Group Also Supports
====================================================
There is a more important setting present. It is an advanced setting also, affects store wise.
It will help admin to show labels on products on required stores. not all.
It is really useful when website run multi-store and having the same products selling on multiple stores.
It supports the customer group. Admin has the option to use the customer group in the setting for showing or hiding labels on products when a customer is login into your website.
Customer group:
Multi-Store uses to show products for sale. TMD module is designed to supports a multi-store website. This means admin can select specific stores to display product labels.
Multi-Store:
Admin can select multi-store where products will display with labels on their image. This option is created to save admin time. Module will automatically handle the internal part and whenever multi-store access, the customer will see the label. So admin can give more focus on the sale.
Inform Customer About Stock Quantity Of Products
=============================================================
Let your customers know about product quantity. Quantity is low or soon product will to out. It pumps people sentiments and they will get attract. It increases the sales percentage.
Module lets you define the minimum and maximum of quantity must have to show product label. Once a label is reached product label will show and after than when product quantity is going out of the range defined in the setting. OpenCart Product Lable Extension
By using this module OpenCart let you add product label easily and admin can remove labels from the product just simply remove the product from setting
* Defined min and max product quantity.
* Show and hide the label automatically.
Default Modules And Pages Supported By Product Lable Module
=======================================================================
This extension is created on top of default OpenCart modules. It supports most of built-in modules ship with OpenCart itself. It is one of the most important features of the product label extension.
Admin does not need to worry about a product is shown by default modules on website pages.
Admin just needs to select the products from the label set. And the selected product to show label will display on other modules too.
It supports OpenCart website many pages where listed products will have labels on product images. They are listed below.
Some supported modules
* Bestseller
* Featured
* Latest
* Special
Supported pages list
* Product
* Category
* Search
* Manufacturer
* Special
Multi-Language Compatible
======================================
TMD cares about their customers and clients.
That's why we create all modules and themes multi-language compatible. Your website uses non-English language.
If your website supports multi-language than module will let you enter the label text in multi-language. When customer change language on the front end, module also show selected language label text entered by admin. It works seamlessly with multi-languages.
Supports OpenCart 2.x and 3.x versions
=================================================
TMD specially made this module to work on OpenCart versions 2.x and 3.x versions. A module can be easily installed via the upload module section in admin, on your website. Because
this module uses OCMOD. Which does not overwrite OpenCart core files. OpenCart product label module also works with the cloud online.
Your website remains untouched. All your work will work after the installation TMD module.
Our all modules, extension, and themes are plug and play.
Just install and you are ready to use them right away.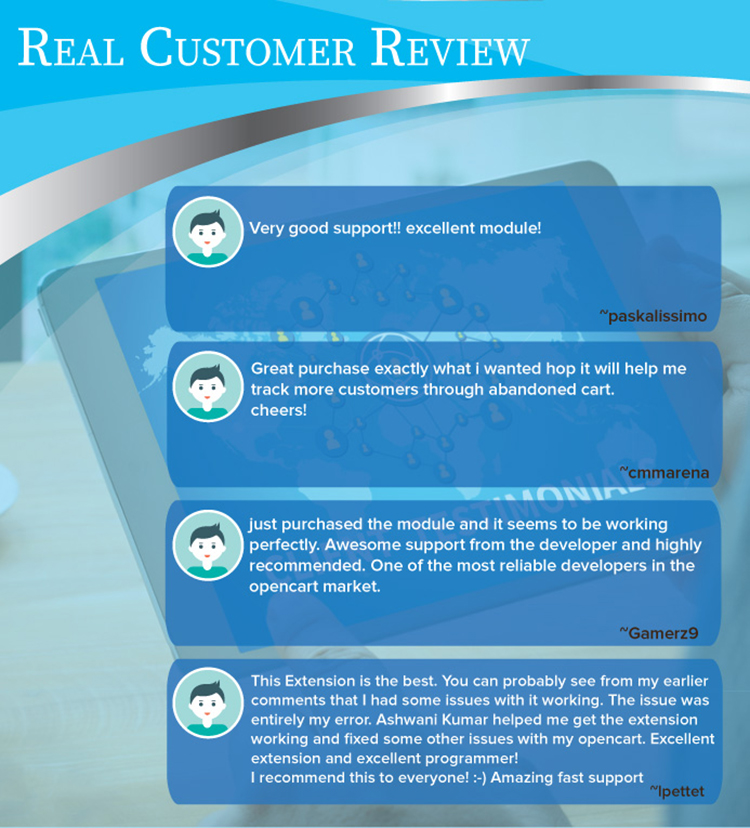 Support
======================
Got pre-sale questions or have questions about support. Please create a ticket. We will help you to get it working.