Every website needs to unique mobile experience to their customers to increase sales. so with this template you can build your website to more attractive and mobile friendly to better shopping experience. This template is easy to adopt existing color combination of website from admin panel to setup mobile theme within click.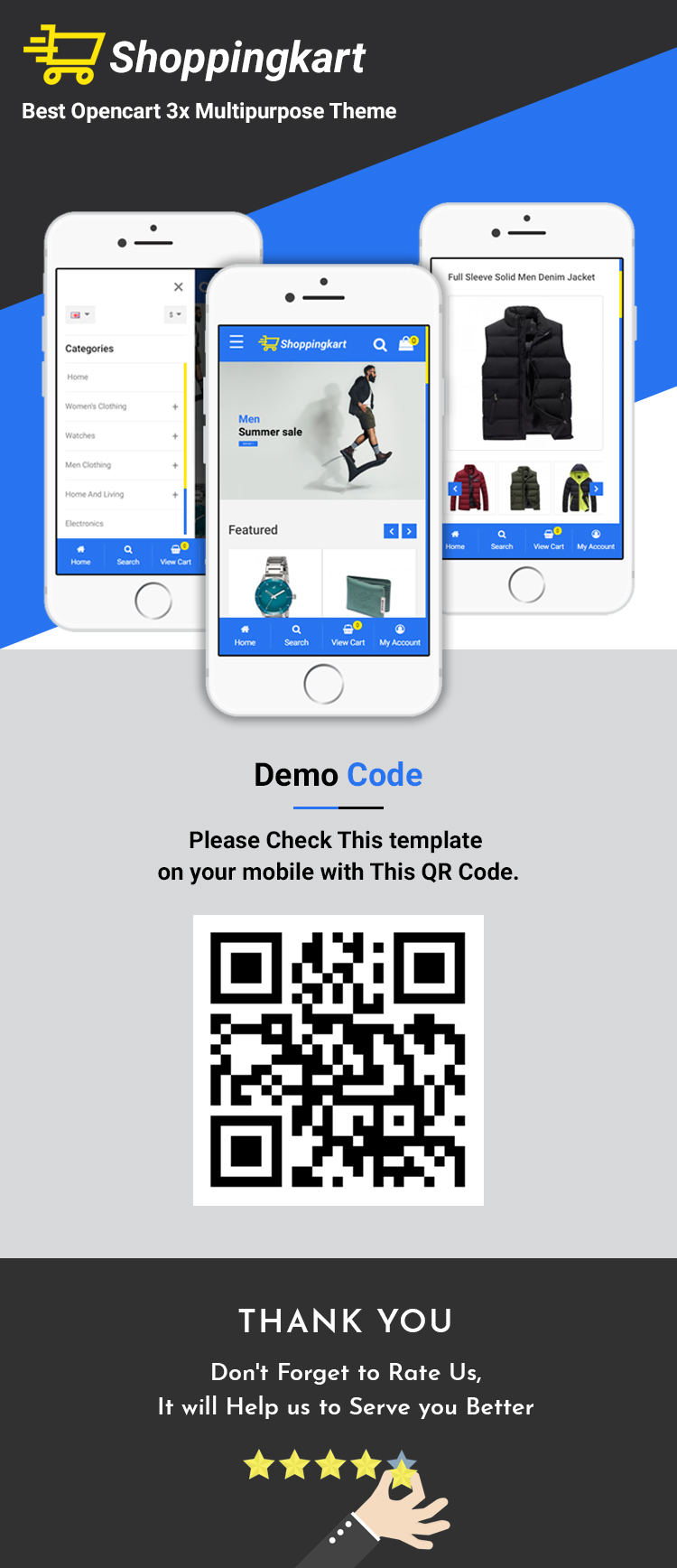 * Auto load mobile template on mobile device.
* Separate home page for mobile and Tab users.
* Easy to activate/deactivate the mobile template.
* Easy to manage template color from Admin Panel.
* Featured Categories
* Product Cloud Zoomer
* Fully Responsive and Clean design.
* Coding Skills not required
* Quick and free installation
* LTR + RTL support
* Google Fonts
* Support Multiple language
* Multi Language Supports
* SEO Optimized.
* Compatible with all Browers
* Easy Installation and setup.
* Uses OpenCart's built-in module system (no core files are overwritten).
* Excellent & Best Support.

For Support : support@extensionsbazaar.com
For Enquiry : info@extensionsbazaar.com
Live Support