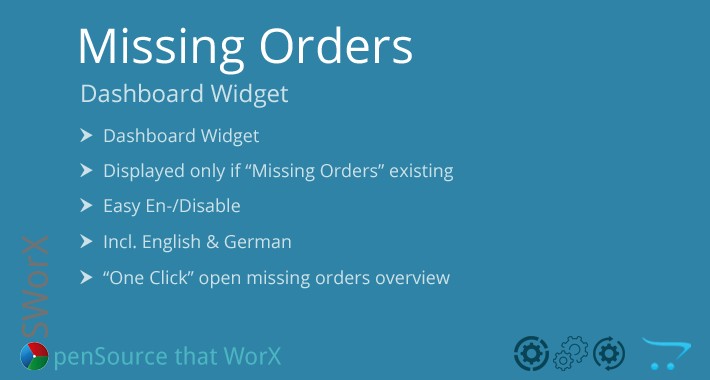 OpenCart creates a new order in the database table each time a customer reach the last step of the checkout.
If now this customer does not finish his order (due some [unknown] reasons), this order can be found under "Missing Orders" only.
Unfortunetely there is no special setting or an other notice for or about those orders.

With this tiny tool, who will see immediately if there is any missing order, and if - how many and when the last was.
Just open your Backend .. and voila!

Note: the widget is diplayed only IF there are missing orders.