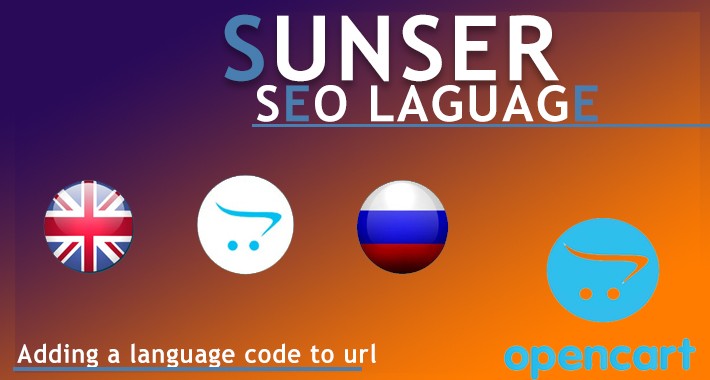 Sunser seo lang - extension for OpenCart version 2.3

In the version of Opencart 2.3 there is such a problem as when you add a translation to the site and when you select a different language, the code of the selected language is not added to the address bar.
Which for some sites is bad for many reasons.
This modifier corrects this cause. The modifier tested successfully worked on Opencart 2.3.x and on OpencartPro 2.3.x
For the modifier to work, SeoPro is needed, since the modifier makes changes in it.
Installing the modifier is very easy, install it through the admin panel, through the installation of add-ons, or simply drop it into the system / folder of your site, then update the modifiers in the admin panel, in the modifiers section
The reason the modifier may not work after installation is because the modifier does not find the specified paths specified in the modifier.