This extension offers a more refined product text option with support for integer or decimal numbers.
See screenshots below: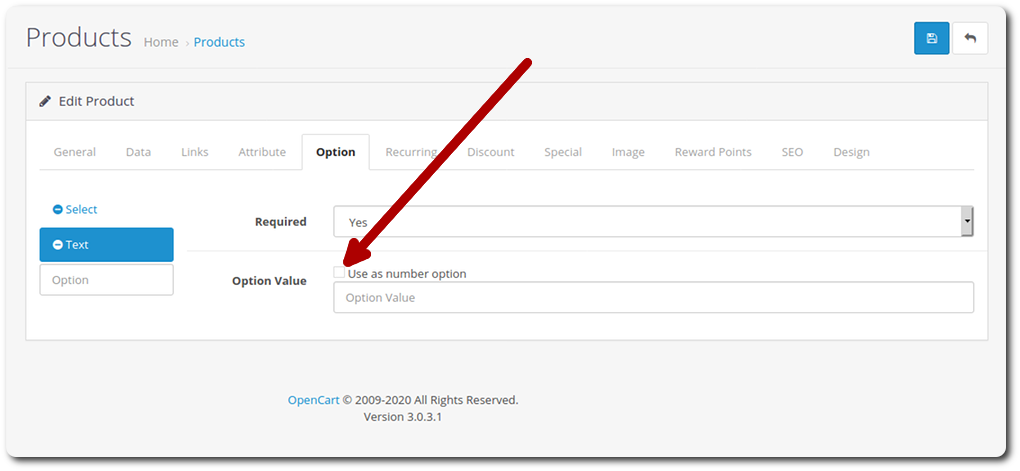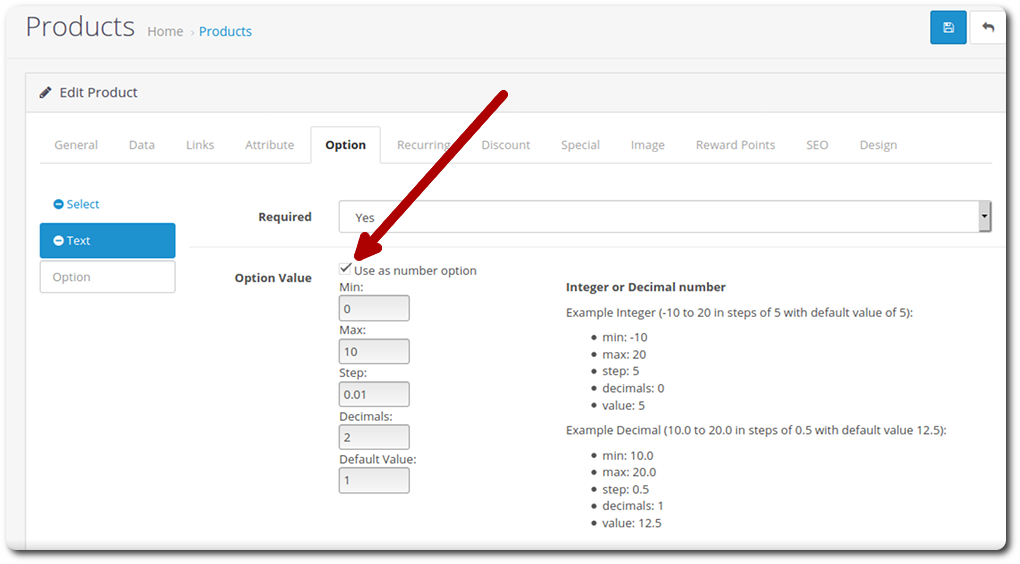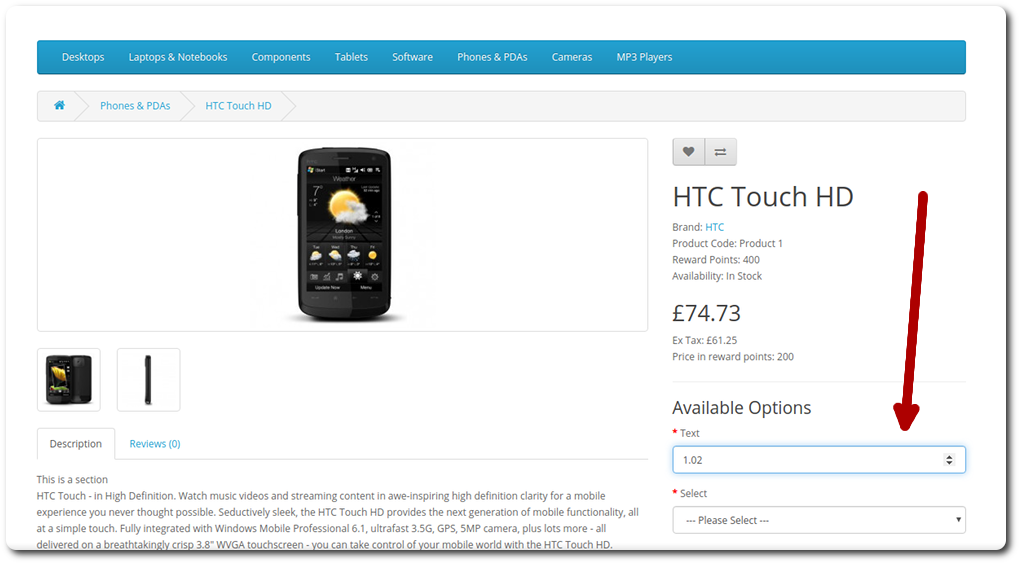 Requirements
This OpenCart extension does not modify any OpenCart core files. No XML-based modifications systems like OCmod or VQmod are needed. It only uses event handlers.
Installation
Go to Extensions > Installer and upload our *.ocmod.zip file

Go to Extensions > Extensions > Modules > MHC Web Design - Number Option to install and to enable this module

That's it!
Further help and customized versions
This extension has been successfully tested for the standard OpenCart 3.0.3.2 release. It should also work for other OpenCart 3.0.x versions. It's also available for OpenCart 2.3.0.x versions.
Most of the standard-compliant web themes for above OpenCart releases should be fine for this OpenCart extension.
If you need a customized version of this extension,
let us know
and we can create one for a charge.