✔ WebP is a modern image format that gives superior lossless and lossy compression for images on the website . Using WebP, webmasters and web developers can create smaller, richer images that make the website faster.
✔ WebP is natively supported in Google Chrome, Firefox, Edge, the Opera browser, and by several alternative tools and software system libraries. Developers have additional support to a various of image editing tools.
✔ Reducing the file size will reduce your page load time, which is good for SEO. It will also save you some bandwidth. What's more there's often an unnoticable effect on image quality.
✔ This module is not modified original images instead of it generate new webp images format in cache folder and display into front side.
Features
✔ WebP is a modern image format that provides compression for images
✔ Create webp image using existing jpg and png images
✔ Optimized existing images
✔ Reduce file size and page loading is fast
✔ Increase Page Speed
✔ Journal theme supported
✔ Easy to Use
✔ OCMOD Support
✔ PHP version at least 5.4 & GD Library required
Demo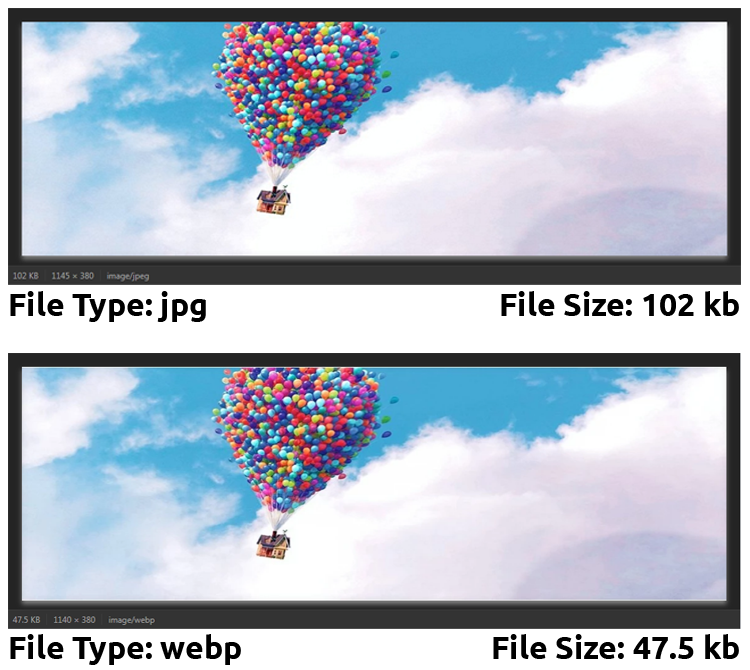 Help & Support
If you are still having questions or you have facing problem with installation please contact me using
GET SUPPORT
button on this page or anytime by email at [[
info@opencartmarketplace.com
]]