This module provides pdf creation with advanced filtering options.
It can create pdf in list form by filtering the products. Also create catalogs for products one by one.
- Filtering product groups
- Filtering campaign products (special and discounted products) according to customer groups
- Filtering the number and prices of products between minimum and maximum
- Pricing products according to selected taxes
- Add the product options information you have specified to the pdf document
Note: There are restrictions on the free version.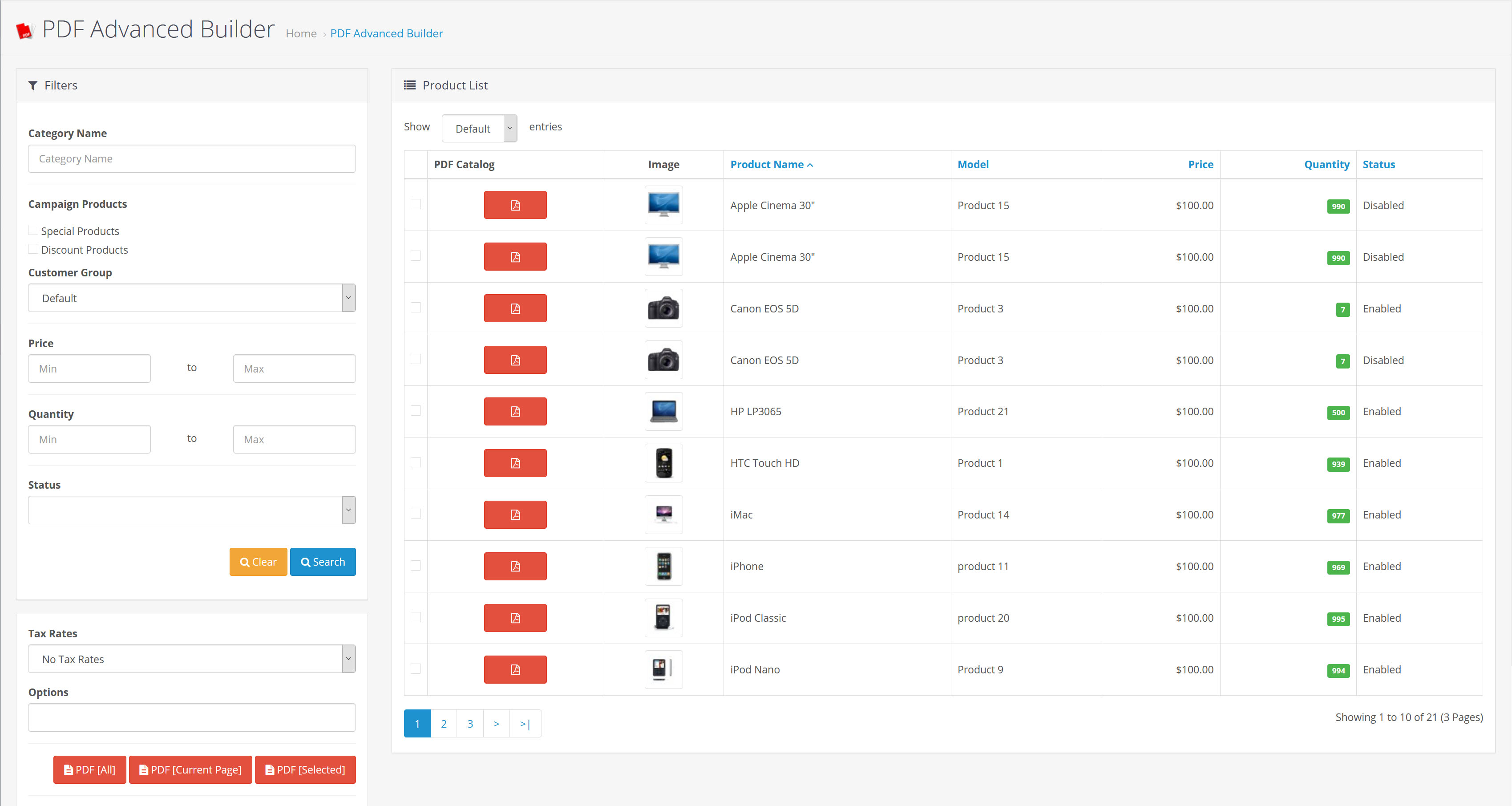 Username: demo
Password: demo