Options Packs - Group native Opencart options in packs/lots
ADMIN DEMO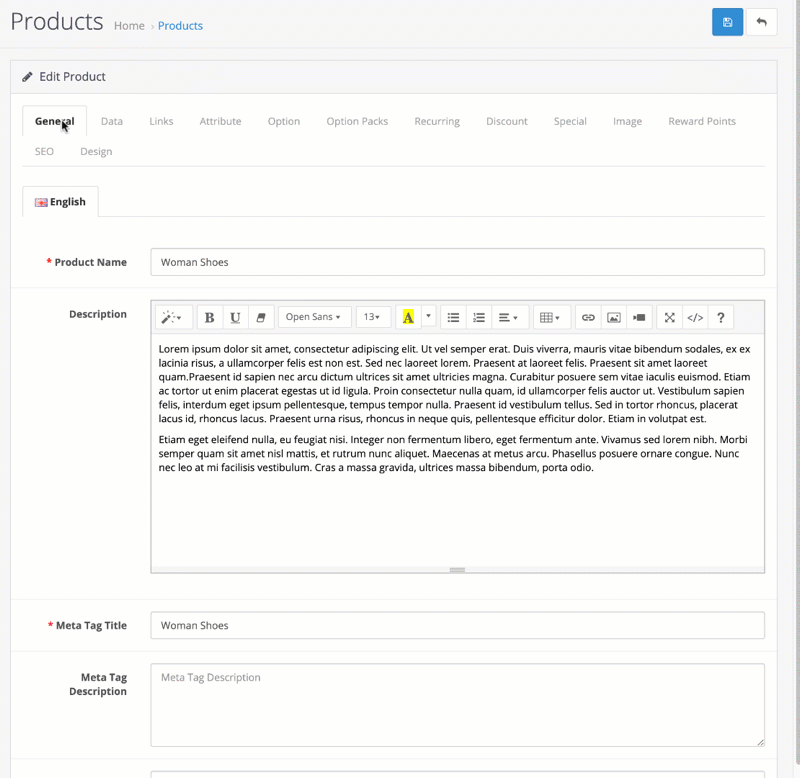 FRONTEND DEMO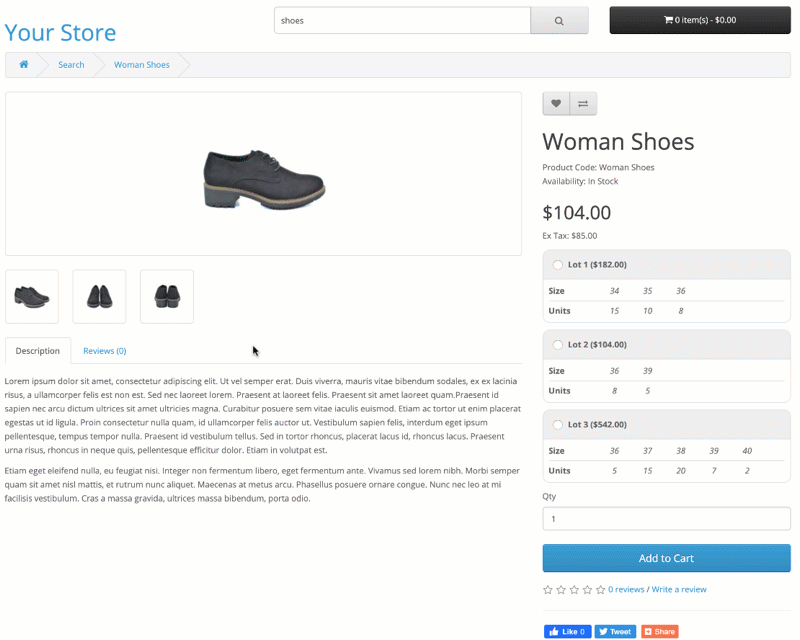 With
Options Packs
for Opencart, you will can group the native Opencart option values in a new tab called "Options packs", which will available just after install our extension when you are editing/creating a product in backend zone.
This functionality is perfect for
vendor's stores
, like shoes, clothes, or all another products which can be selled in "group" or "lots" of different variants (size, color, shapes...).
BENEFITS
★
Assign unlimited options packs and options values inside these packs.
★
Individual price for each pack or individual price for each option value inside each pack.
★
Individual quantity (stock) for each pack, subtracted if someone make an order.
★
Intuitive and beautiful frontend design (exist possibility of put custom css changes).
★
Multilanguage compatible.
★
All is 100% from admin zone
: colors, fonts, layout...
THEMES COMPATIBILITY LIST
Opencart 2.3.x
Opencart 3
IMPORTANT NOTE BEFORE PURCHASE
About external themes: We done this extension the most generic possible, however, maybe you can experiments options packs/lots visualization problems in frontend part if your theme is not using good develop practises, this this case you can ask for a quote and our team will offer you the best price for it.

About external modules: If you have external modules that is changing critical product parts that can entry in conflict with this extension (like product options) is possible that you will have incompatibilities which needs to be solved by a quote, ask for a quote and our team will offer you the best price for it.
An incompatibility with your theme/extension is not motive of refund, we have to do a quote to adapt plugin to your needs. The refund will be applied in case that the custom develop is not possible. If you have doubts before purchase it, ask for possible extra quotes to our team.