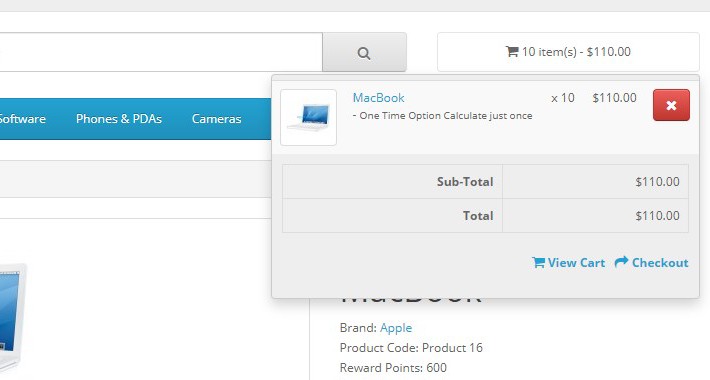 Calculate option once

Sometimes you need to add an option to checkout one time.
It could be some special service, package type, gift, or any additional thing.
By default, it'll be multiply by product count.
Module Add Option To Checkout One Time helps you to solve this problem easily

Free installation service
If you need help with installation just press the "Get support" button and we will do it for you.